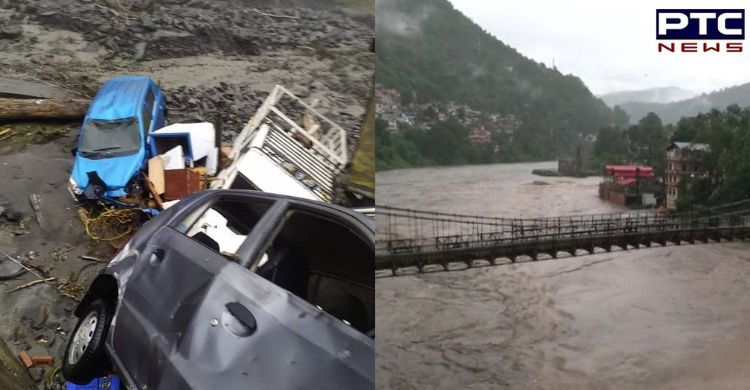 Kangra (Himachal Pradesh), August 21: Amid the collapse of railway bridge over the Chakki river in Himachal Pradesh's Kangra district, the Pathankot-Mandi National Highway has also come under threat and has been temporarily closed and therefore the route has also been diverted.

Due to security reasons, the administration has temporarily closed the bridge on this road. At present, the vehicles passing through here have been diverted on the Kandwal-Lodhawan road.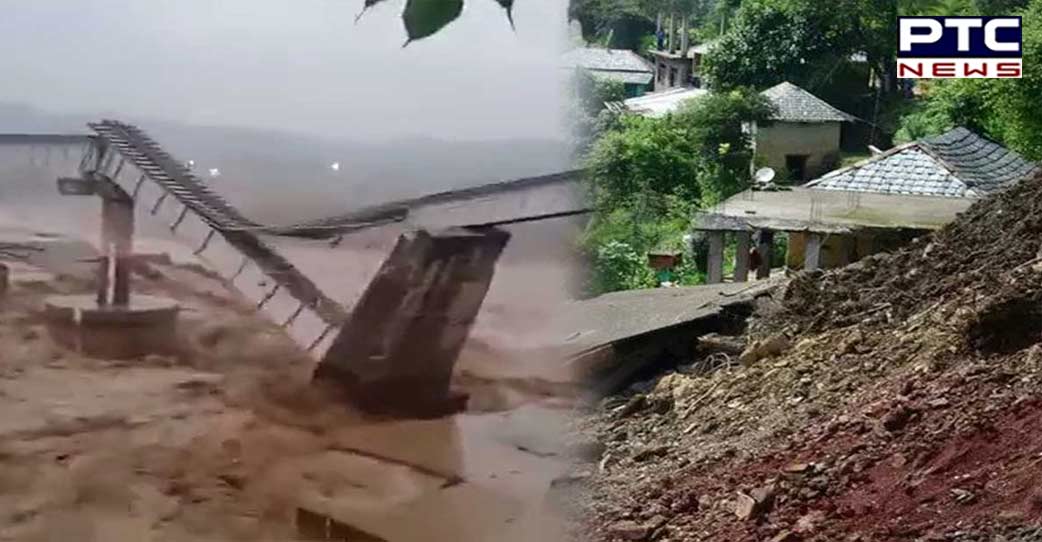 Also Read | Flash floods near Vaishno Devi temple, movement of devotees halted
Meanwhile, officials found that deep pits had formed along the pillars of the railway bridge.
Due to the strong flow of water in the pits, the railway bridge got washed away. Just as deep pits were formed near the pillars under the railway bridge, similarly the pits have also been formed around the bridge built on the roadway. In such a situation, if the water passes with a strong current, then this bridge can also be damaged.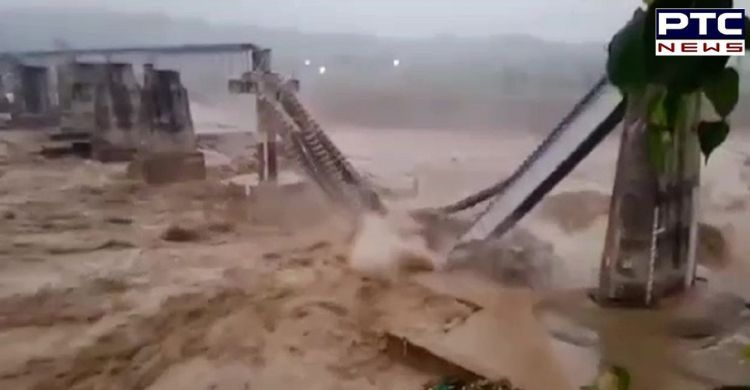 Meanwhile, the railway bridge on the Chakki river was damaged on Saturday due to a flash flood which washed away the weakened pillar of the bridge on the Himachal-Punjab border. The water in the river is yet to recede, informed the Northern Railways.
"The railway bridge on Chakki river in Himachal Pradesh's Kangra district damaged due to flash flood, collapsed today morning. The water in the river is yet to recede," Northern Railways said.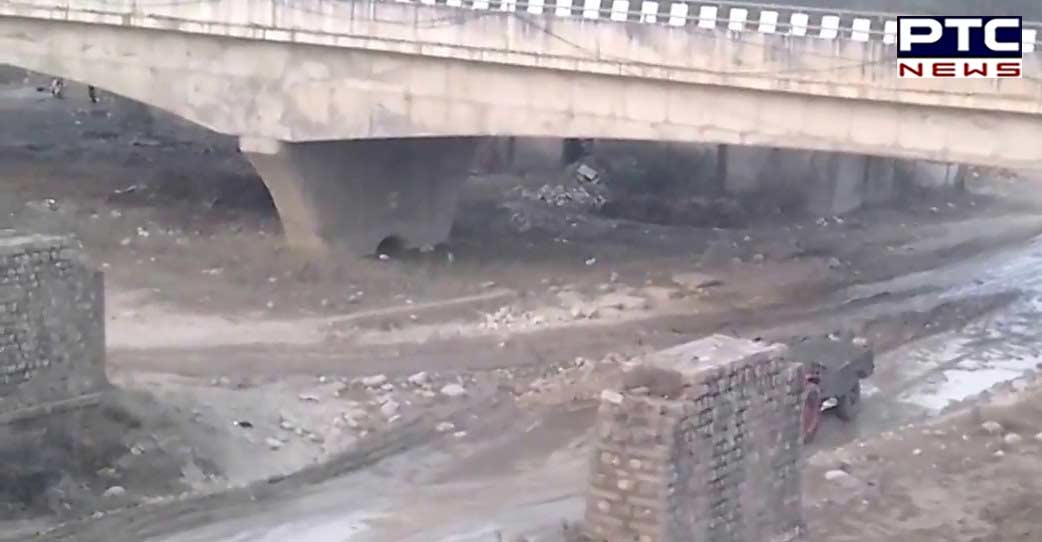 Also Read | Flash flood, landslides in Himachal: 15 missing in Mandi, two bodies recovered
According to sources, the rampant illegal mining in Punjab has prompted the Railway Ministry to caution the state government against the danger of rail bridges caving in.
-PTC News