PTC Web Desk: Prime Minister Narendra Modi and UK Prime Minister Rishi Sunak engaged in discussions about the progress of the Free Trade Agreement between the two countries in a telephonic call on Friday evening. They stressed the importance of securing a mutually beneficial trade deal. Furthermore, Rishi Sunak congratulated Modi on Team India's remarkable performance in the ongoing Cricket World Cup.
PM Modi also congratulated PM Sunak on the successful completion of one year of his tenure in office.
The leaders also turned their attention to the ongoing Cricket World Cup in India, where Prime Minister Modi was praised for the Indian team's strong showing. They expre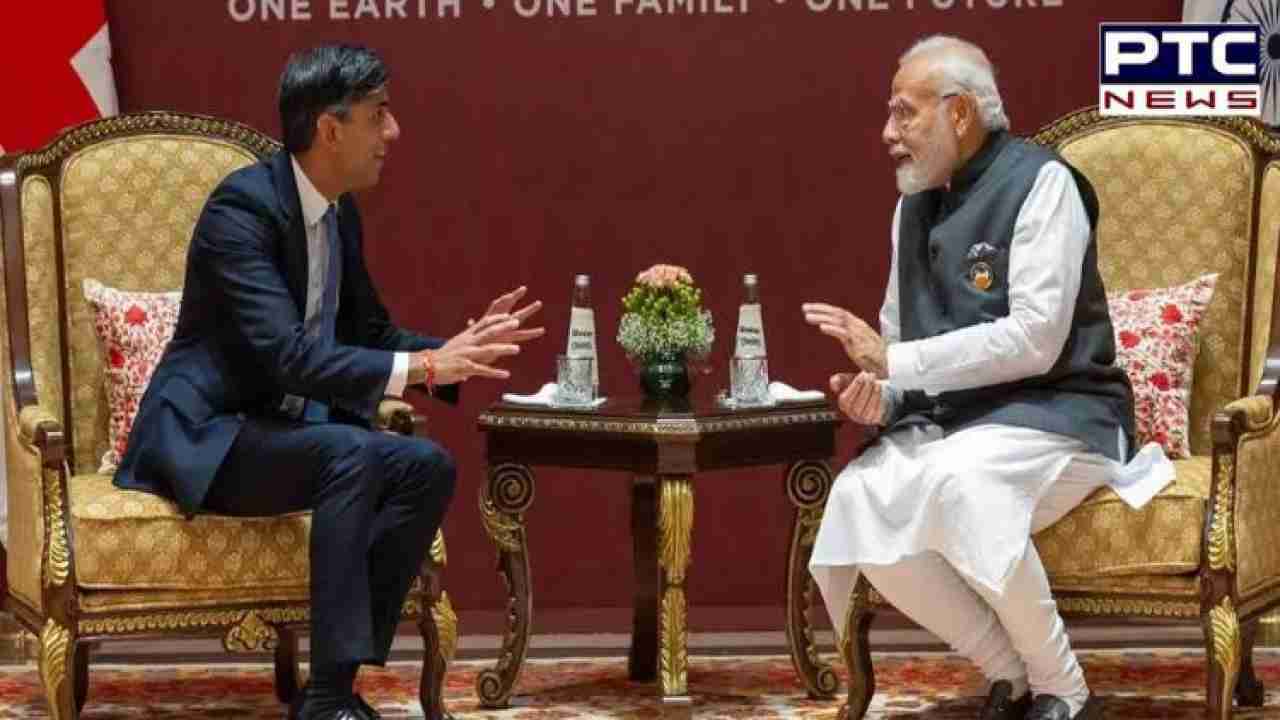 It's worth noting that India has been performing exceptionally well in the Cricket World Cup, having won all seven of its matches. In contrast, defending champions England have had a lackluster performance, securing only one victory out of the six games played. In a recent match between India and England in Lucknow, the Indian team achieved a significant 100-run victory, thanks to their effective pace attack.
In addition to their discussions on cricket, Prime Ministers Modi and Sunak also addressed the conflict in the Middle East, particularly the ongoing Israel-Hamas war. They strongly condemned Hamas's attacks on Israel and emphasised that Hamas does not represent the Palestinian people. The leaders emphasised the need to de-escalate tensions in the region and underscored the importance of protecting innocent civilians in Gaza and ensuring the flow of aid into the country.
Earlier, taking to X (formerly Twitter), PM Modi said that the two leaders discussed the situation in West Asia and stressed the need to work towards attaining regional peace, security, stability and continued humanitarian assistance.
Both leaders expressed deep concern about terrorism, the worsening security situation and the loss of civilian lives amid the Israel-Hamas war.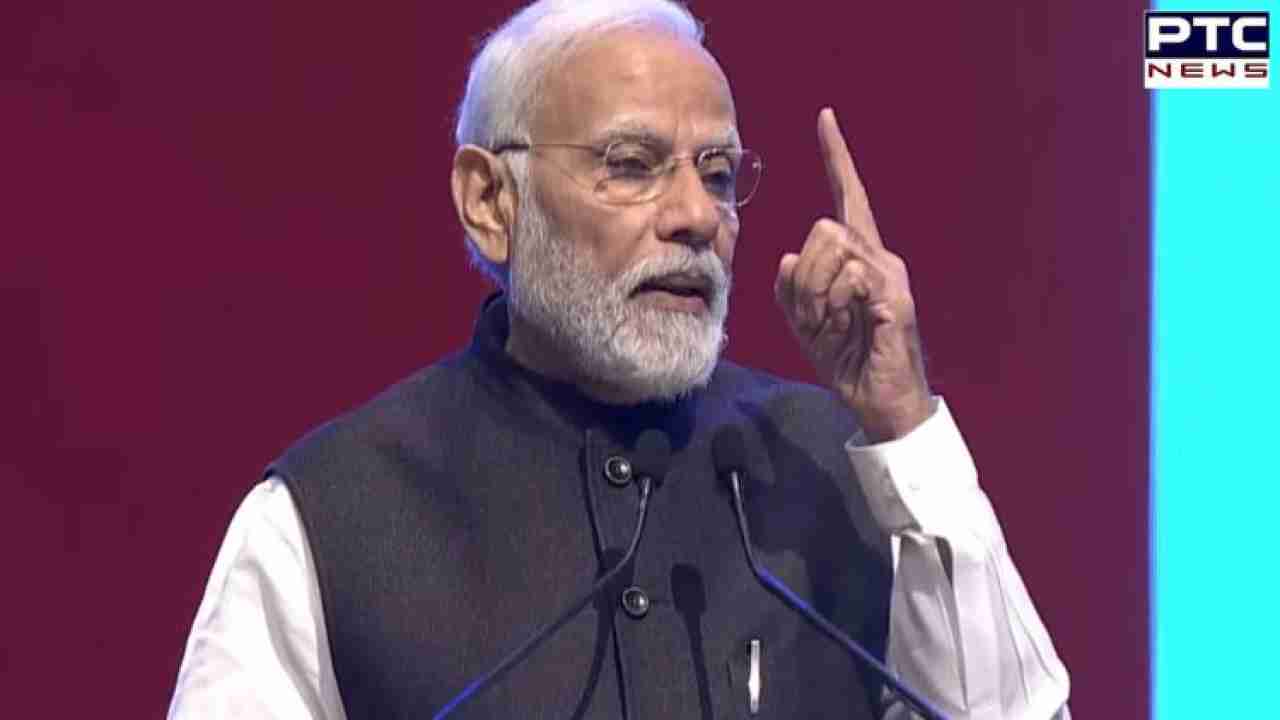 "Earlier this evening, spoke to UK PM @RishiSunak. Discussed means to strengthen bilateral relations and exchanged views on the situation in West Asia. We agree that there is no place for terror and violence. Death of civilians is a serious concern. Need to work towards regional peace, security, stability and continued humanitarian assistance," PM Modi stated.
PM Modi and PM Sunak agreed to remain in touch and exchanged greetings for the festive occasion of Diwali.
- ANI
Join Whatsapp Channel