New Delhi, January 31: Underlining the role of political stability in the country's development, President Droupadi Murmu on Tuesday said India was in a better position as compared to other countries due to decisions taken in the national interest by the Central Government.
Addressing a joint sitting of the Lok Sabha and the Rajya Sabha in Parliament on Tuesday, President Droupadi Murmu said, "The benefit of a stable and decisive government is being reaped by us against the biggest crisis in 100 years and in tackling the situation that arose after it. Wherever there is political instability anywhere in the world, those countries are surrounded by a massive crisis. But due to the decisions my government took in the national interest, India is in a better position as compared to other countries."
Also Read | We need to build Aatmanirbhar Bharat by 2047, says President Murmu
The President noted that 'Garibi hatao' was not just a slogan anymore, but the government was working to have a permanent solution to the problems of the poor and empowering them. "About 11 crore families have been connected with piped water supply in three years under the Jal Jeevan Mission. Poor families are getting the maximum benefit from this," she said.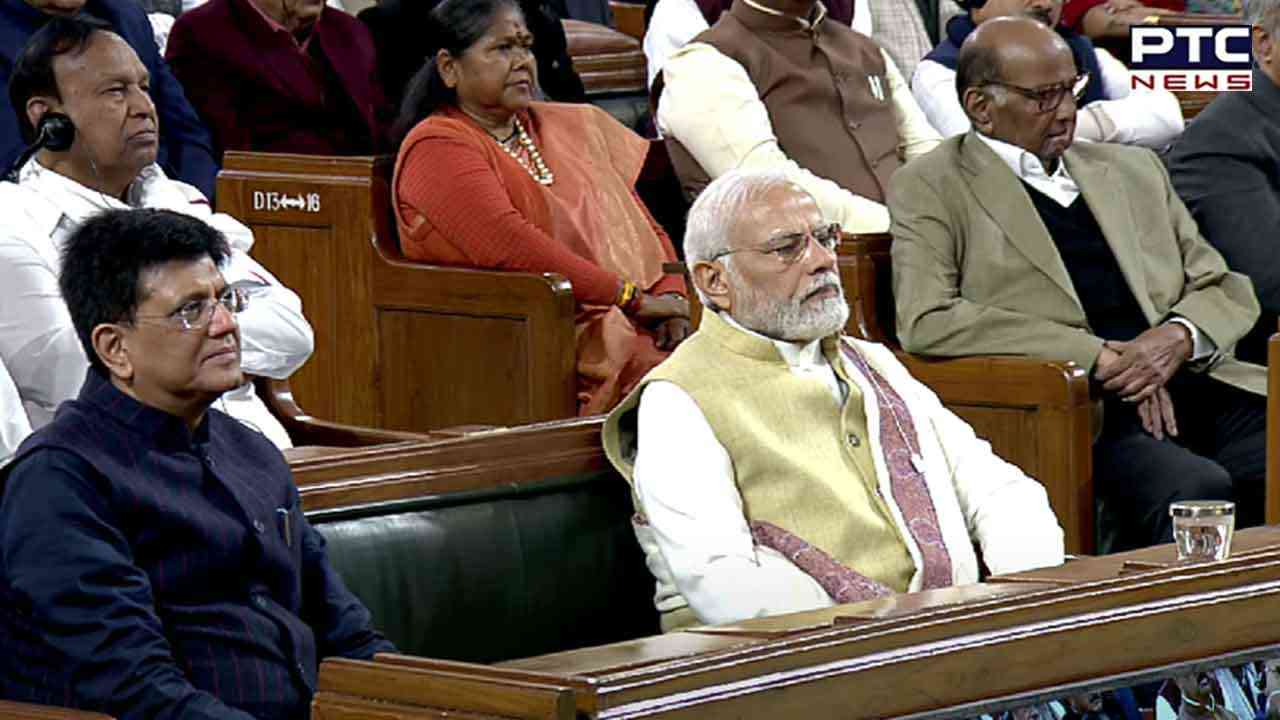 President Murmu listed the work done by the government and said the government had worked for every section of society without any discrimination. "As a result of the efforts of my government in the last few years, many basic facilities have either reached 100 per cent population or are very close to that target," she said.
"With complete transparency, more than Rs 27 lakh crore have been provided to crores of people. A World Bank report states that with such schemes and systems, India was able to save crores of people from dropping below the poverty line during Covid," the President said.
Describing corruption as the biggest enemy of democracy and social justice, President Murmu said the government had taken steps to curb it.
Also Read | North India under grip of fog; visibility zero in Bathinda, Agra
"My government is of the clear opinion that corruption is the biggest enemy of democracy and social justice. To seize the property of fugitive economic offenders, my government passed the Fugitive Economic Offenders Act," she said.
"My government has awakened the aspirations of the Scheduled Castes, Scheduled Tribes and Other Backward Classes. Now that basic facilities are reaching them, these people are able to see new dreams," the President added.
This is President Murmu's first Budget session speech since assuming office last year. Earlier in the day, the President arrived in a ceremonial escort to Parliament to address the joint session at the start of the Budget session.
- ANI