Lambi, August 22: Harsimrat Kaur Badal, former minister and MP from Bathinda, on Tuesday lashed out at the Aam Aadmi Party (AAP) government, led by Bhagwant Mann, in Punjab and asked it to stop displaying "double standards".
The Bathinda MP said Punjab Chief Minister Bhagwant Mann should hold himself accountable for the tragic death of a farmer during a peaceful protest under his leadership and should promptly step down from his position.
The Bathinda MP, who visited Khuddian Gulab Singh village to express condolences with the family of Gurwinder Singh who died due to drug overdose, said it was unfortunate that people were dying due to drug overdoses in the village of a minister (Gurmeet Singh Khuddian) adding "what more proof does one need of patronisation of the drug mafia in the region".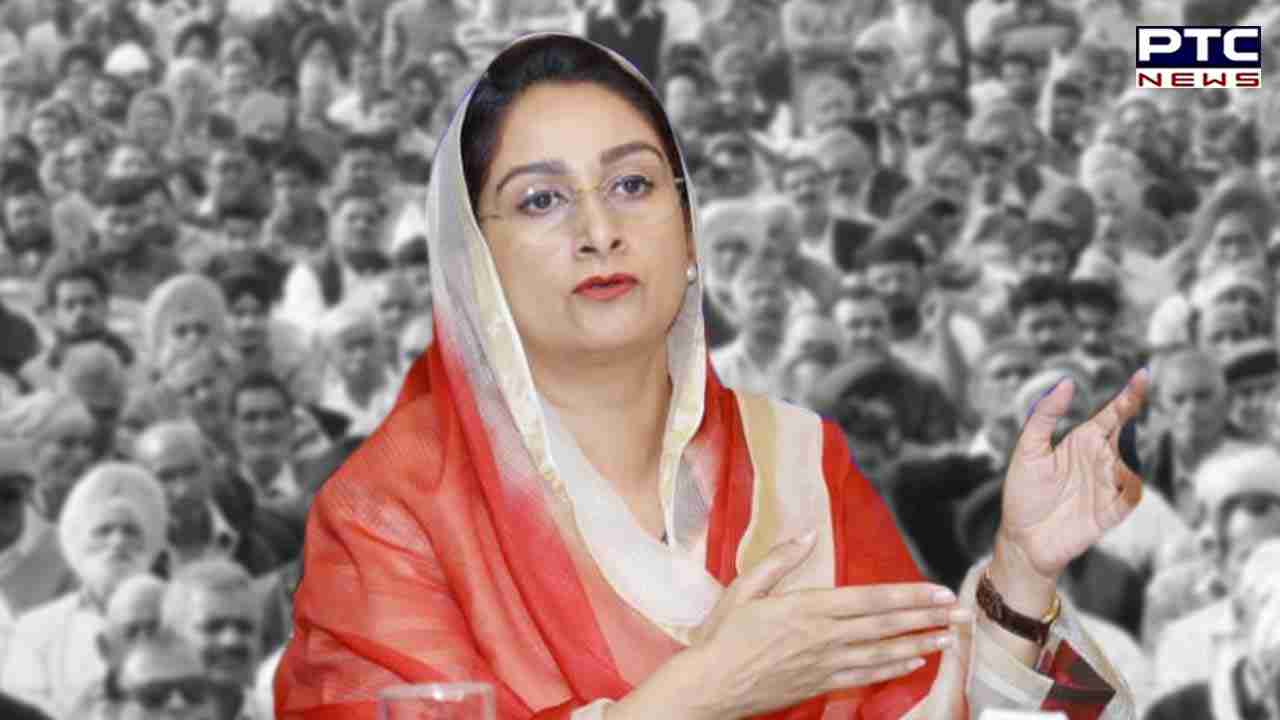 She alleged that there was a manifold increase in synthetic drugs in the state. Harsimrat Kaur Badal said "mothers are leading processions demanding an end to the supply of 'chitta' , but to no avail".
"In fact we are witnessing home delivery of drugs in the AAP regime", she alleged, adding that "it was even more condemnable that all this was happening under the nose of the minister".
The Bathinda MP alleged that the Congress and the AAP had colluded with each other to defame the SAD with the aim of weakening Punjab's sole regional party. "First Congress and then AAP promised to end drug menace within a spate of few weeks, but it has increased manifold," she alleged.
She assured the bereaved family as well as villagers that the SAD would create a mass movement against drugs and force the AAP government to take effective action against this menace.
On the death of a Sikh farmer following lathi charge at Sangrur, she said that "why is the AAP government not holding the Home Minister responsible for this death?
She sought immediate registration of a murder case against the CM as well as senior police officials responsible for the alleged murder of farmer Pritam Singh at Sangrur on Monday.
- PTC NEWS