Jaisalmer, September 04: Defence Minister Rajnath Singh, addressing a gathering in Jaisalmer, Rajasthan, on Monday, delivered a sharp critique of the Congress party's leadership, particularly Rahul Gandhi, and underscored India's accomplishments in the fields of science and defense. Singh also flagged off the BJP's 'Parivartan Sankalp Yatra' during the event.
Singh quipped, "In a country where successful launches and landings of Mangalyaan and Chandrayaan are taking place, Congress' 'Rahul Yaan' has not been launched for the last twenty years." The Defence Minister's comment drew laughter from the audience and highlighted the prolonged absence of Rahul Gandhi as a prominent political leader.
Praising Indian scientists for the recent successful launch of 'Chandrayaan-3,' Singh emphasized India's incredible advancements. "No one had ever doubted the capabilities and talent of the Indian Army and Indian scientists. I believe India took the same leap with the success of Chandrayaan 3 on August 23, 2023, that it took in 1998 when it conducted a successful nuclear test," he stated.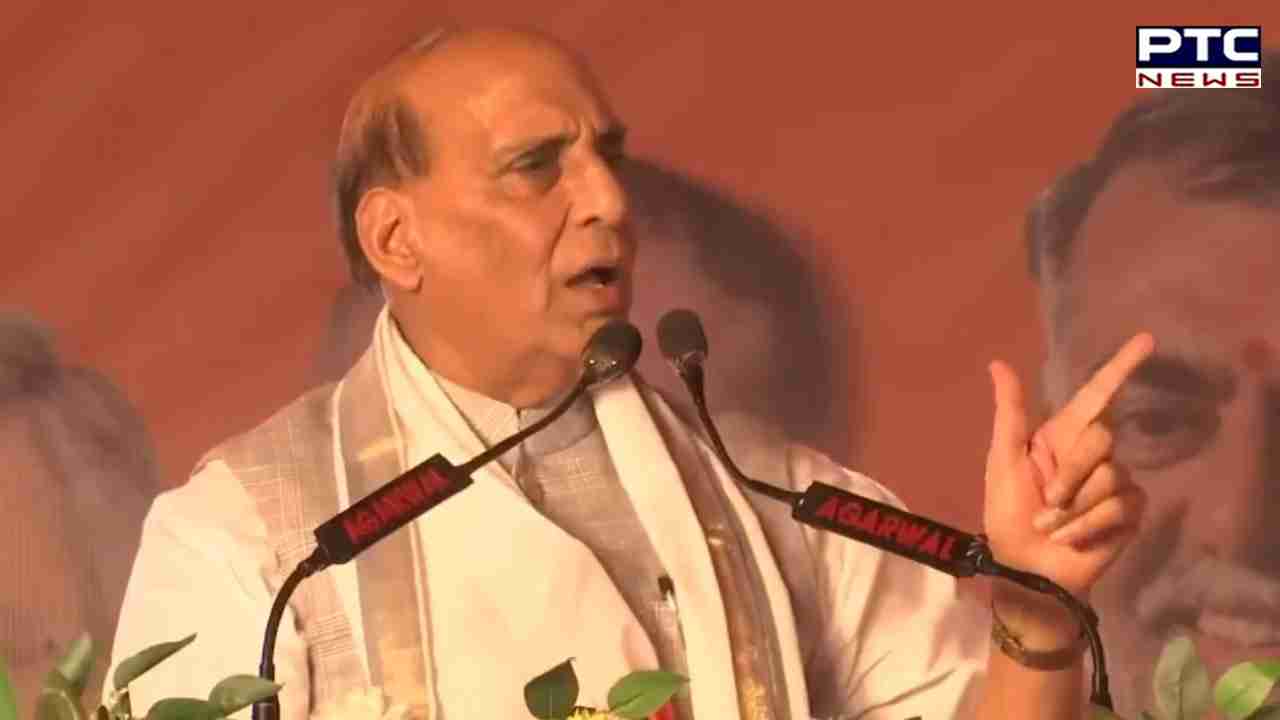 Singh also took the Congress Party to task for raising questions about India's space missions. "Today India has reached the Moon and Mars, and the entire country has successfully launched Aditya Dal-1. Even this time, when the Chandrayaan landing took place, the Congress tried to raise questions in a subdued voice, but when it saw the mood of the country, it remained silent," he remarked.
Before commencing the 'Parivartan Sankalp Yatra,' Rajnath Singh paid his respects at the Ramdevra Temple in Jaisalmer. The temple holds significance as it is dedicated to the folk deity of Rajasthan, Baba Ramdevji, whom Hindus revere as an incarnation of Lord Krishna and Muslims venerate as Ramshah Pir.
"I feel happy to be present among you on the sacred land of Ramdevra, the land where an incarnate man like Baba Ramdev took samadhi. This area of ​​Jaisalmer holds a special place in my heart because this entire area is not only a desert land, but it is also the land of heroes and Tapobhoomi, as well as the atomic land of India. The land of Pokhran, located nearby, has witnessed not one but five nuclear tests," said the Defence Minister.
Singh also mentioned the historic 'Battle of Longewala,' fought on this soil during the Indo-Pakistani War of 1971, in which India emerged victorious.
The state of Rajasthan is gearing up for upcoming elections, with the BJP and the incumbent Congress engaged in a direct contest. In the 2018 elections, the Congress won 99 seats while the BJP secured 73 seats in the 200-member house. The Congress, led by Ashok Gehlot, formed the government with the support of Independents and the BSP.
- With inputs from agencies