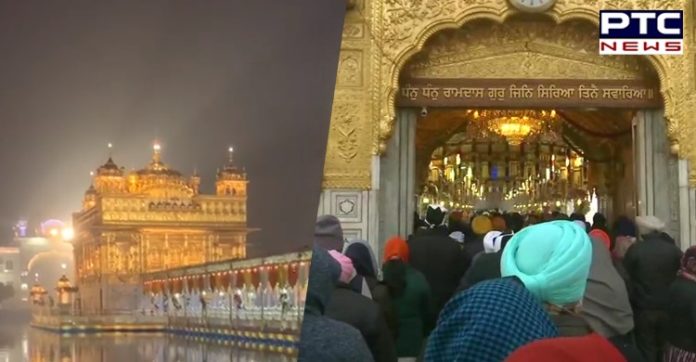 Today is 354th birth anniversary of tenth guru of Sikhs, Guru Gobind Singh Ji. The day is commonly referred to as Guru Gobind Singh Jayanti or Prakash Purab.
Also Read | Centre-Farmers 10th round of meeting today

Guru Gobind Singh Ji was the only son of Guru Tegh Bahadur (the ninth Sikh Guru) and Mata Gujri. The Takht Sri Patna Harmandir Sahib in Patna is dedicated to him because it is the place where he was born.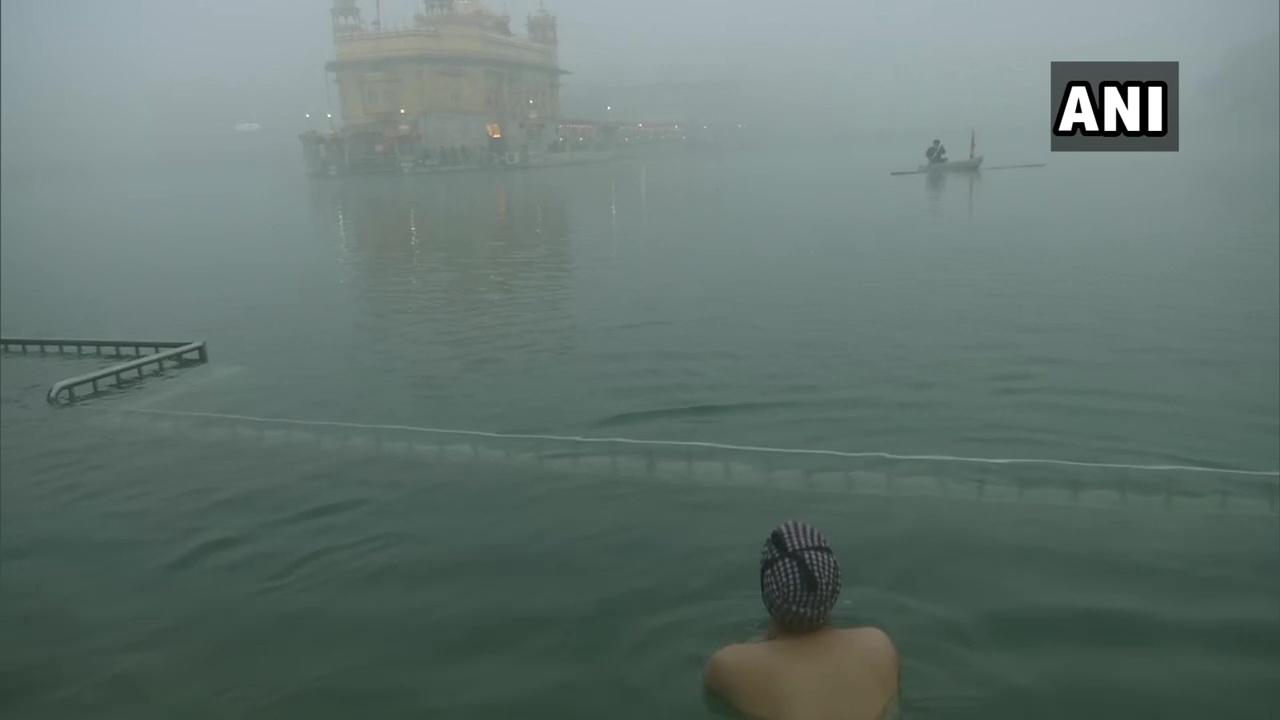 Guru Gobind Singh Ji is revered as Sarbans Dani (the merciful donor, who sacrificed his all), Mard Agamra (man without any parallels), Shah-e-Shahenshah (emperor of emperors), Bar do Alam Shah (ruler of both worlds).
He infused the dual spirit of a saint and a soldier in the minds and hearts of his followers to fight oppression in order to restore Dharma (righteousness) and to uplift the downtrodden people in this world.
The Prakash Purab, which marks the birthday of Sri Guru Gobind Singh Ji, is celebrated with enthusiasm and good cheer across the world every year.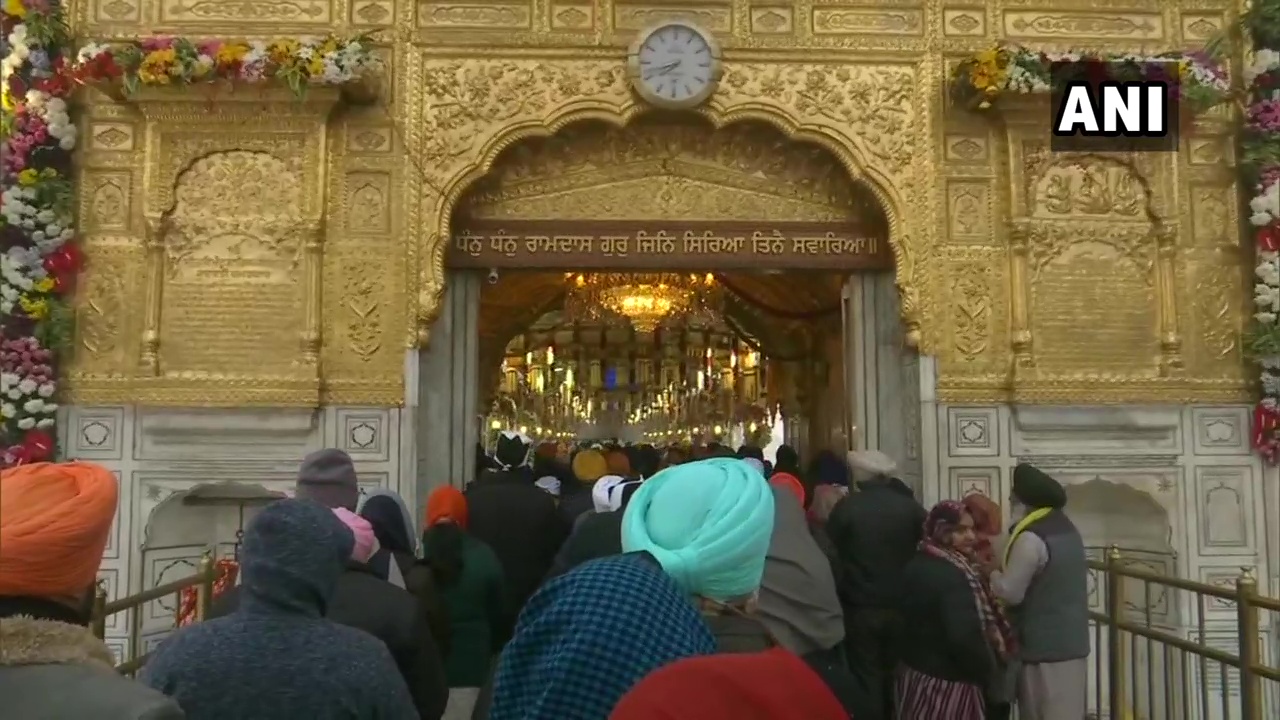 The Gurudwaras are illuminated with glittering lights to signify Prakash (light) followed by Anand Path and Prabhat Feri that comes into practice a few days before the main festival.
The devotees offered prayers at Golden Temple in Amritsar, Punjab. They also took a dip in the holy Sarovar situated in the premises of the temple.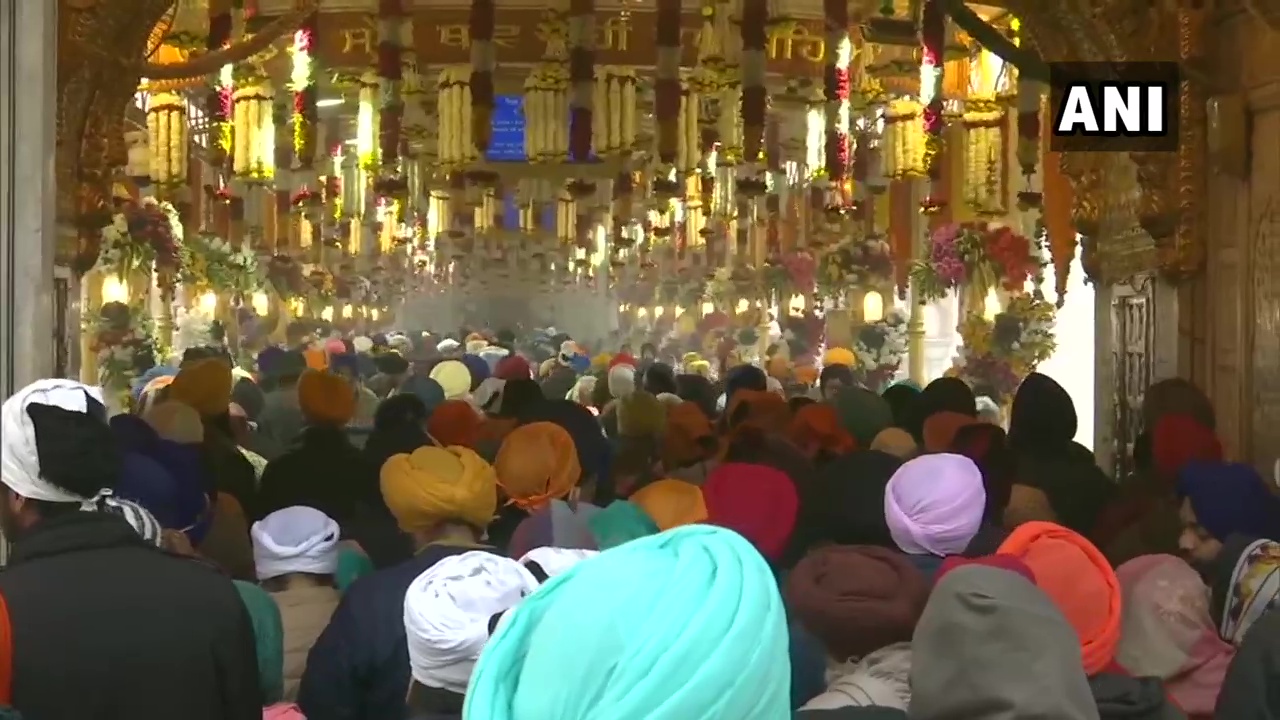 On this occasion, PM Modi and Mr. Sukhbir Singh Badal also wished the world.
PM Modi tweeted, "I bow to Sri Guru Gobind Singh Ji on the pious occasion of his Prakash Purab. His was a life devoted to creating a just and inclusive society. He was unwavering when it came to upholding his principles. We also recall his courage and sacrifices."
I bow to Sri Guru Gobind Singh Ji on the pious occasion of his Parkash Purab. His was a life devoted to creating a just and inclusive society. He was unwavering when it came to upholding his principles. We also recall his courage and sacrifices. pic.twitter.com/eBn7H9uYXO

— Narendra Modi (@narendramodi) January 20, 2021
Mr. Sukhbir Singh Badal tweeted, "ਖਾਲਸਾ ਪੰਥ ਦੇ ਸਿਰਜਨਹਾਰੇ, ਦਸ਼ਮੇਸ਼ ਪਿਤਾ ਸ੍ਰੀ ਗੁਰੂ ਗੋਬਿੰਦ ਸਿੰਘ ਜੀ ਮਹਾਰਾਜ ਦੇ ਪਾਵਨ ਪ੍ਰਕਾਸ਼ ਗੁਰਪੁਰਬ ਦੀ ਸਮੂਹ ਸੰਗਤ ਨੂੰ ਲੱਖ-ਲੱਖ ਵਧਾਈ। ਆਓ ਗੁਰੂ ਪਾਤਸ਼ਾਹ ਜੀ ਤੋਂ ਅਸੀਸ ਮੰਗਦਿਆਂ ਗੁਰੂ ਸਾਹਿਬ ਦੇ ਦਰਸਾਏ ਸਰਬ ਸਾਂਝੀਵਾਲਤਾ ਤੇ ਬਰਾਬਰੀ ਭਰੇ ਸਮਾਜ ਦੀ ਸਿਰਜਣਾ ਲਈ ਆਪੋ-ਆਪਣੇ ਫ਼ਰਜ਼ਾਂ ਦੀ ਪੂਰਤੀ ਕਰੀਏ।"
ਖਾਲਸਾ ਪੰਥ ਦੇ ਸਿਰਜਨਹਾਰੇ, ਦਸ਼ਮੇਸ਼ ਪਿਤਾ ਸ੍ਰੀ ਗੁਰੂ ਗੋਬਿੰਦ ਸਿੰਘ ਜੀ ਮਹਾਰਾਜ ਦੇ ਪਾਵਨ ਪ੍ਰਕਾਸ਼ ਗੁਰਪੁਰਬ ਦੀ ਸਮੂਹ ਸੰਗਤ ਨੂੰ ਲੱਖ-ਲੱਖ ਵਧਾਈ। ਆਓ ਗੁਰੂ ਪਾਤਸ਼ਾਹ ਜੀ ਤੋਂ ਅਸੀਸ ਮੰਗਦਿਆਂ ਗੁਰੂ ਸਾਹਿਬ ਦੇ ਦਰਸਾਏ ਸਰਬ ਸਾਂਝੀਵਾਲਤਾ ਤੇ ਬਰਾਬਰੀ ਭਰੇ ਸਮਾਜ ਦੀ ਸਿਰਜਣਾ ਲਈ ਆਪੋ-ਆਪਣੇ ਫ਼ਰਜ਼ਾਂ ਦੀ ਪੂਰਤੀ ਕਰੀਏ।#GuruGobindSinghJi pic.twitter.com/chiNZBRzUY

— Sukhbir Singh Badal (@officeofssbadal) January 20, 2021
-PTC News