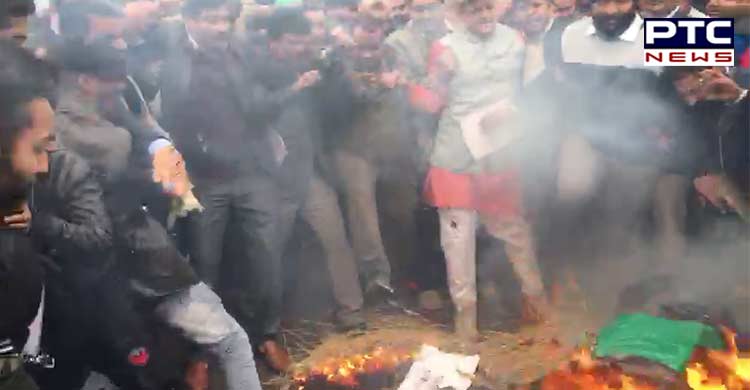 Protests emerge across Punjab against Pulwama terror attack
Massive protests rocked India in the wake of Pulwama terror attack in which at least 40 CRPF were martyred , when Jaish-e- Mohammad (JeM) militants targeted the Central Reserve Police Force (CRPF) convoy with a car bomb in Awantipora  in Pulwama.
Effigies of Pakistan were burnt in Jalandhar by the workers of BJP as a sign of protests against the killing of the security personnel.
Another protest took place in Amritsar by Shiv Sena who expressed their grief over the loss of lives.