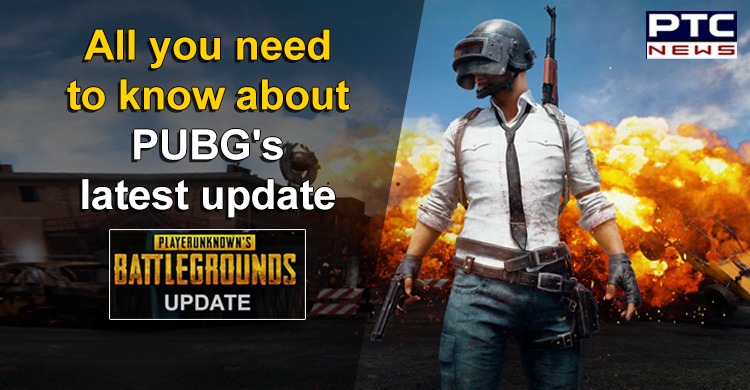 While the users have been excited to know about the latest update of PlayerUnknown's Battlegrounds (PUBG) Mobile, it has released a new update which requires approximately 1.97 GB of storage space on Android devices while 2.21 GM of storage space on iOS devices.

There are the main updates:
Mad Miramar
PUBG has made some visual updates to the Classic Miramar map and added some new elements.
Likewise, an oasis has been disabled to the northern part of the map and Urban Ruins has been added to the northwest. More housing areas, roads, and resources have been added so that you can pick your landing spot and battle wisely.
New Miramar map vehicle — Golden Miraod. Only 1 will spawn on the map.
Miramar's new vending machine that enables you to get energy drinks or painkillers. The vending machines have been scattered around the map. You might even be lucky enough to get 8 drinks at a time.

Sandstorm effects
There is a chance for areas in Miramar and the Main Menu to be ravaged by Sandstorms.
Miramar Main Menu Theme
An update has been available to download the new Miramar map to get the Miramar Main Lobby and music.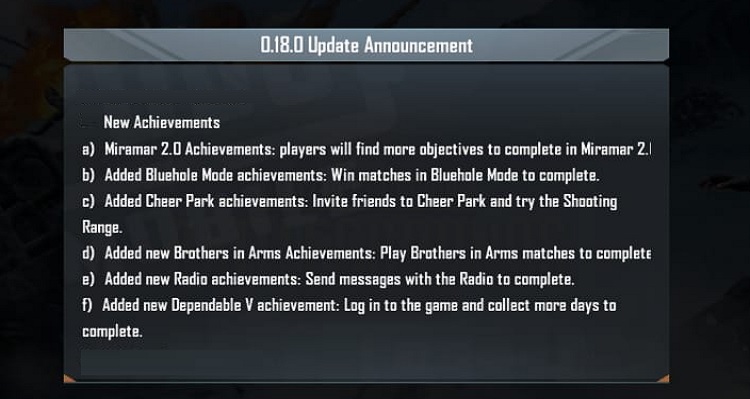 EvoGround New Gameplay
Bluehole Mode (Coming Soon): Now, Erangel will have 2 zones, an outer and inner zone. The inner zone is the newest addition which will represent the next play zone location. The players will lose health while in this inner zone as long as the outer zone is present. Once the outer zone finishes shrinking to the inner circle, a new inner zone will appear.
Also Read | Chandigarh hikes VAT rates on petrol and Diesel 
Meanwhile, all supplies with a 50 percent increase over the Classic mode Erangel map. The players can revive a teammate in 4 seconds.
-PTC News