Chandigarh, August 28: Punjab Chief Minister Bhagwant Singh Mann on Monday announced that the way had been paved for the revival of domestic flights operating from Adampur airport in Jalandhar. He mentioned that flights from this strategic hub in the Doaba region would soon connect to various states across the country.
Conducting a meeting of the Civil Aviation department at his office in Punjab Civil Secretariat- I, the Chief Minister stated that this initiative would serve to keep the NRI community connected with their roots in the homeland.
He said, "Besides saving time, this will save money and energy for the NRIs and other sections of society. This airport will also act as a catalyst in giving further fillip to the economic activity in the region. This airport would prove a milestone in the journey of restoring the pristine glory of the state".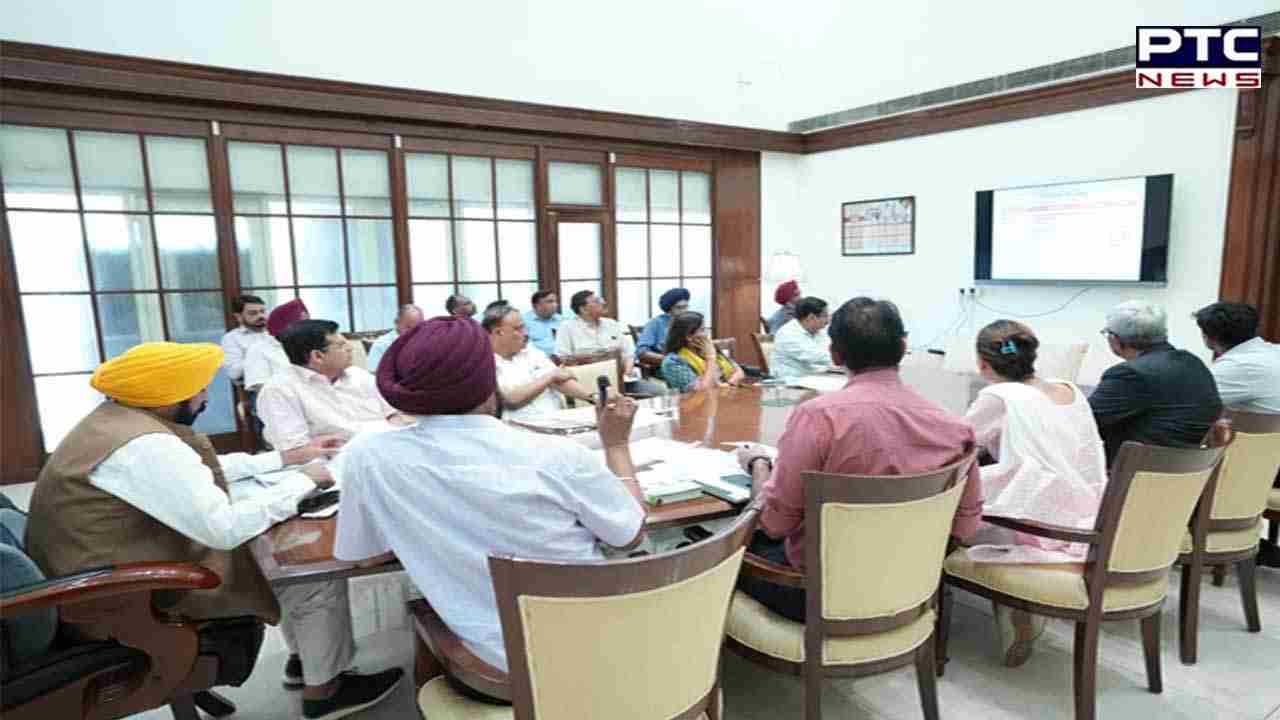 Dwelling on another agenda, Punjab Chief Minister Bhagwant Mann directed the officials to complete the ongoing work for the construction of the civil air terminal at Halwara at the earliest.
He said the state government had already released Rs 50 crore for early completion of the work at the state-of-the-art civil air terminal.
CM Mann further added that the timely completion of the project was the need of the hour to give impetus to the economic growth of the state.
Reviewing the ongoing work at Adampur, Halwara, Bathinda and Pathankot airports, the Chief Minister said, "The starting of flights from these airports will provide direct air connectivity to the people of the state with the rest of the globe. Massive efforts are also afoot for starting domestic flights from Adampur, Halwara and Bhisiana airports to facilitate the industry and other sectors in the state".
He also asked the officials to ensure that the entire process was completed in a time-bound manner. 
- ANI