Jalandhar, February 4: Punjab Chief Minister Bhagwant Mann on Saturday gave a clarion call to people to follow the path shown by Sri Guru Ravidas ji to wipe out various social maladies prevalent in society.
Chief Minister Bhagwant Mann, while addressing a gathering before flagging off a shobha yatra to mark Parkash Utsav of Sri Guru Ravidas ji, said the bani of Sri Guru Ravidas ji was a lighthouse for the entire humanity. He said Sri Guru Ravidas ji had shown the path of humanity to the entire world.
Also Read | FPOs come and get out; perception about India intact: FM Nirmala Sitharaman on Adani controversy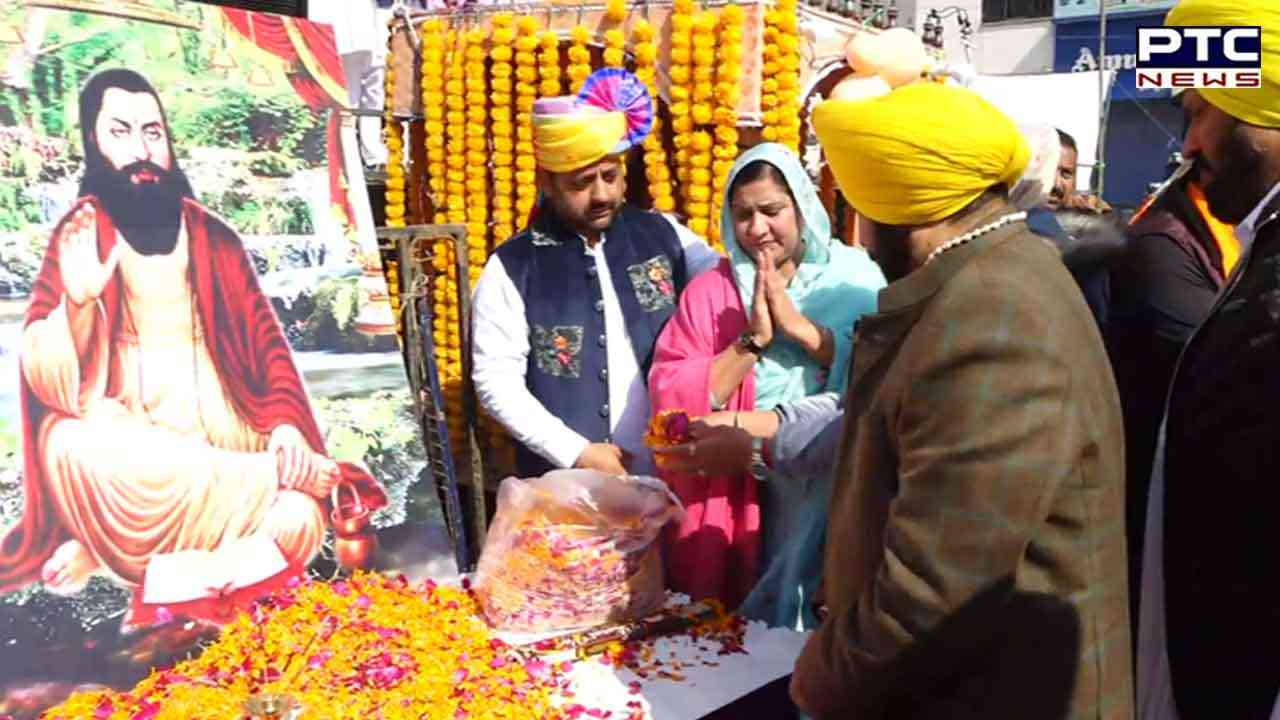 The Chief Minister said following in the footsteps of Sri Guru Ravidas ji, the Punjab Government was making strenuous efforts for carving out an egalitarian society. Bhagwant Mann said in consonance with the path of equality shown by Sri Guru Ravidas ji and Baba Sahib Dr BR Ambedkar, the state government was according top priority to education and health sectors.
Bhagwant Mann said Punjab schools were being equipped with state-of-the-art infrastructure and human resource so that quality education could be imparted to the students from weaker and underprivileged sections of society.

The Punjab Chief Minister said poverty could be eradicated only by providing quality education to the students. He said the focus of his government was to ensure that youth became job givers instead for job seekers. Bhagwant Mann said this was the need of hour to carve out a progressive and prosperous Punjab.
Also Read | Indian gymnast Dipa Karmakar faces 21-month suspension for use of prohibited substance


- PTC NEWS