PTC Web Desk: Punjab Chief Minister Bhagwant Mann is reportedly spending Rs 6.5 crore every eight days on 65 national TV channels, i.e Rs 300 crore per annum, merely to showcase Delhi CM and AAP convener Arvind Kejriwal in India. This is apart from expenses on print media, websites and radio media.
This information has been shared by a whistleblower, which has been further shared by Congress MLA from Bholath constituency Sukhpal Singh Khaira with 'documentary proof'. Terming it 'open loot' of the state exchequer, Sukhpal Khaira, on behalf of the Congress, has sought an investigation into it.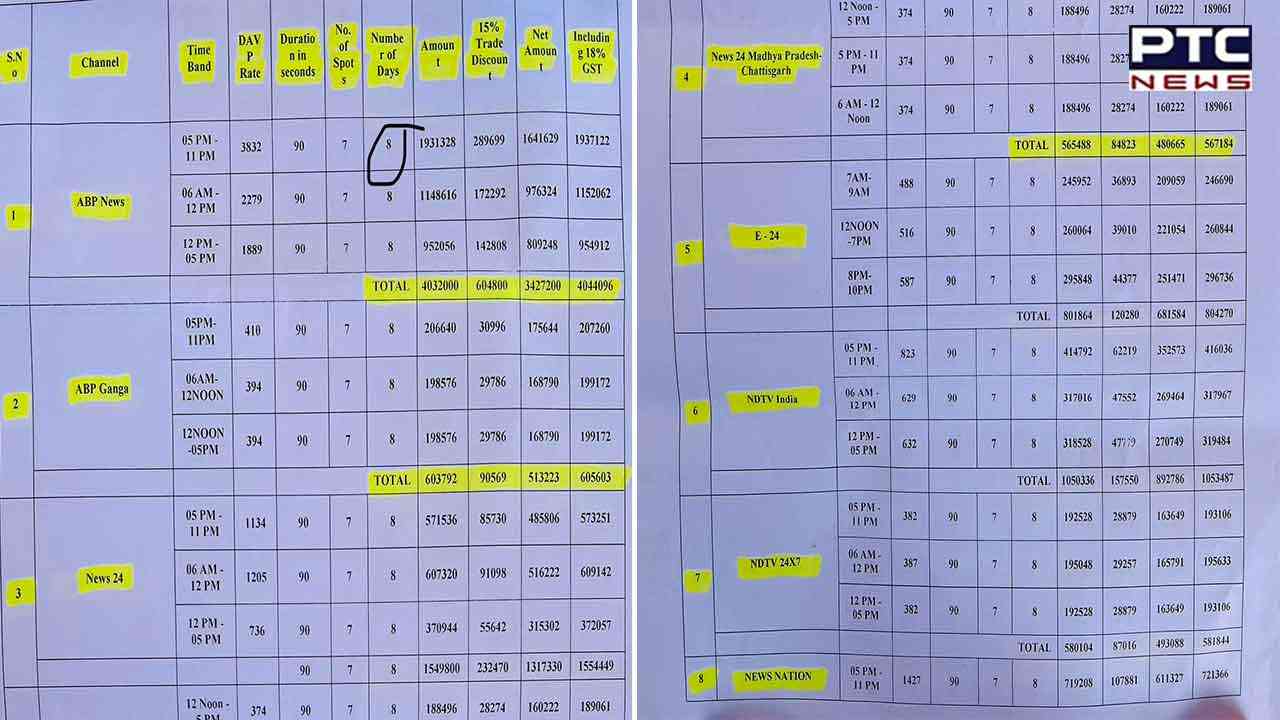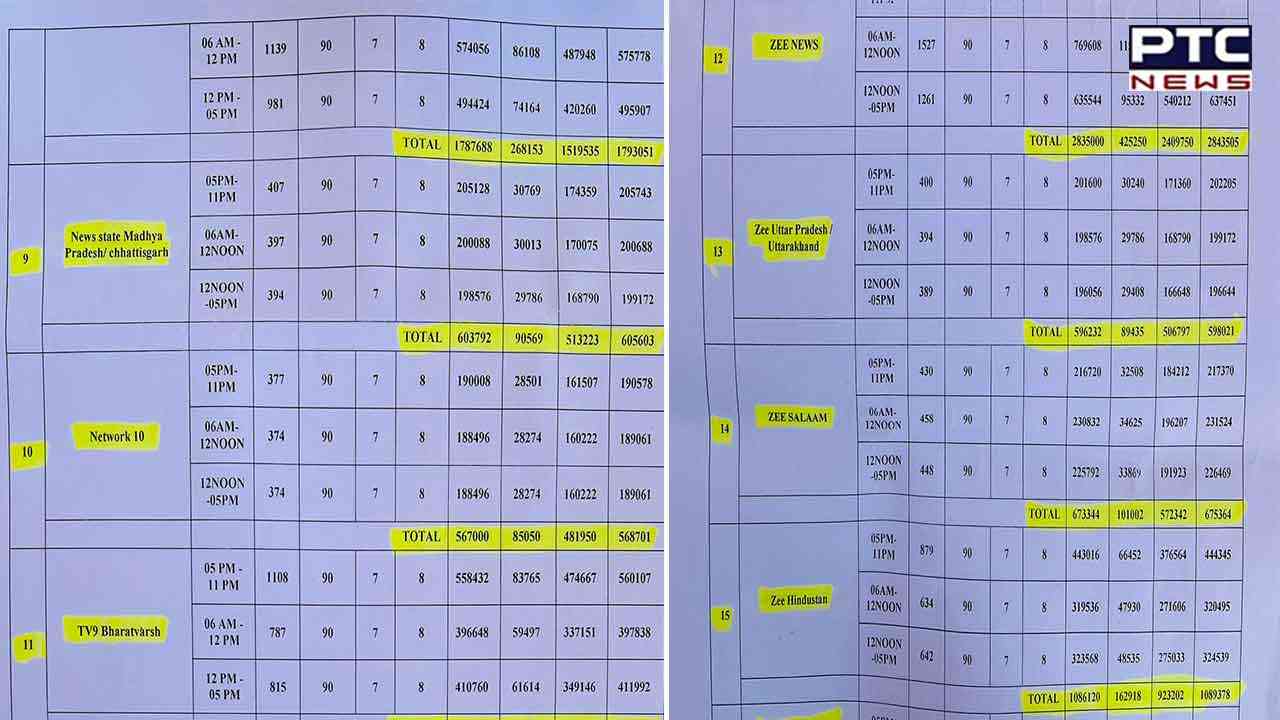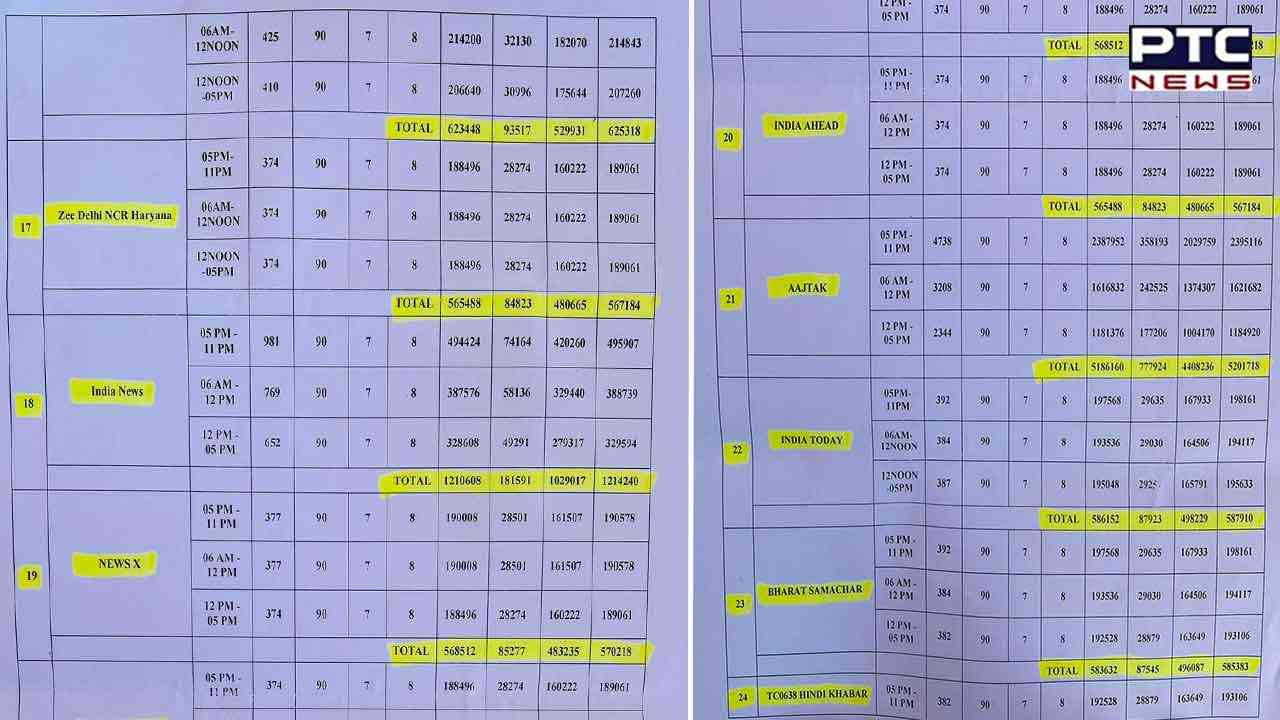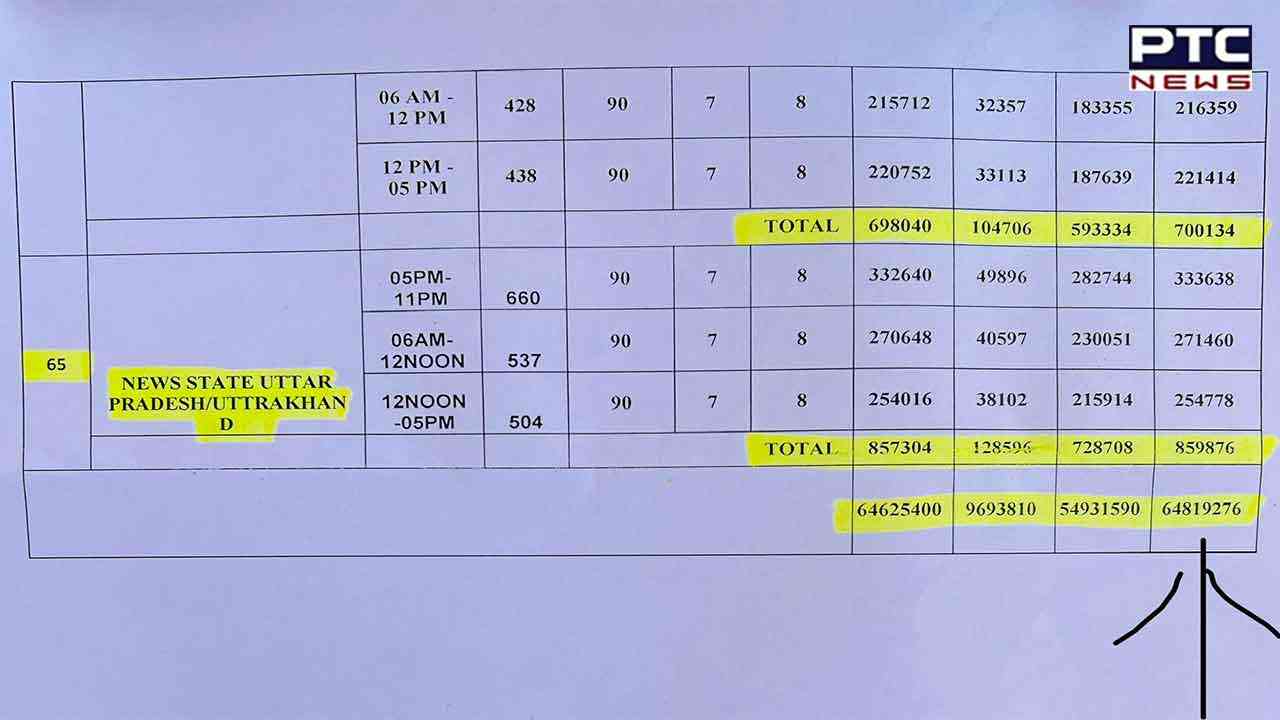 Also Read | Amid heatwave alert; ministry issues health advisory, lists do and don'ts
Earlier also, Punjab Chief Minister Bhagwant Mann had come under fire from Opposition, which accused him of earmarking crores of rupees to advertise "failed education model of Delhi in Gujarat" in the run-up to the Assembly elections in the state.
Opposition leaders had alleged that the Bhagwant Mann-led government was eulogising AAP convener Arvind Kejriwal in Gujarat and Himachal Pradesh with advertisements worth several lakhs every day on social media.
Meanwhile, Bhagwant Mann's splurge on advertisements also left several officials "worried".
In one such instance, a senior IAS officer had reportedly expressed his will to be posted out from the Information and Public Relations Department to some other department. Sources said he was skeptical about issuing unprecedented release orders for publication and telecasting of AAP government advertisements, as he worried that it might land him in trouble one day, though the official did not openly accept this fact.
Bhagwant Mann took the oath of office on March 16 last year. Going by the estimated average expenditure on advertisements, the Mann government had spent over Rs 400 crore on publicity in 200 days of its governance (6.5 months up to September 30).
Also Read | Punjab Govt to spend Rs 7.45 cr to improve water supply system in Jalandhar
When the anti-corruption helpline phone number was launched, it was reportedly publicised on TV channels at a total cost of Rs 14.50 crore. Sources said of this, Rs 1.60 crore was released to media houses in Gujarat and Rs 75 lakh in UP. Besides, money was spent on ads in print and social media.
Moreover, the Punjab Government, led by Bhagwant Mann, had claimed that Rs 21 lakh from the public exchequer had been saved by bringing a paperless budget to the Assembly last year, but it spent Rs 42 lakh only on its publicity.
Sukhpal Khaira said this was a clear loot of the state exchequer and that the Congress demanded a thorough probe into it.
- With inputs from our correspondent