Chandigarh, February 3: Under the leadership of Punjab Chief Minister Bhagwant Mann, the Punjab Cabinet on Friday accorded approval to the Electric Vehicle Policy (PEVP)- 2022 to check environmental pollution due to omission from vehicles.
A decision to this effect was taken by the Council of Ministers at a meeting chaired by Chief Minister Bhagwant Mann here on Friday.

A spokesperson for the Chief Minister's Office said to create public awareness about environment protection, the Punjab Cabinet approved the Electric Vehicle Policy (PEVP)-2022. it aims at checking vehicular emission, create infrastructure, manufacturing, research and development, job creation, ensuring sustainability, besides establishing Punjab as a favoured destination for manufacturing of electric vehicles, components and batteries.
Also Read | AAP govt in Punjab driving PSPCL to bankruptcy by denying it subsidy: SAD's Sukhbir Singh Badal

66 principals to visit Singapore for training

The Punjab Cabinet, led by Bhagwant Mann, gave consent for the implementation of the state scheme for teachers' foreign training. The Department of School Education will send a batch of 36 principals to Principals Academy, Singapore, and another 30 to National Institute of Education (NIE), which is an autonomous institute of Nanyang Technological University, Singapore, in FY 2022-23. These trainings will expose them to state-of-the-art teaching practices, leadership skills, creation of teaching-learning materials and audio-visual technology.
117 govt schools to be upgraded

The Punjab Cabinet also gave its green signal for the implementation of a state scheme for upgrading government schools into Schools of Eminence (SoE). These Schools of Eminence will serve as centres of excellence, equipped with state-of-the-art facilities. Schools of Eminence will enable peer learning across institutions, and enhance learning experiences of children through contemporary schooling practices in the world of school education. In the initial phase, 117 schools will be upgraded into 'Schools of Eminence'.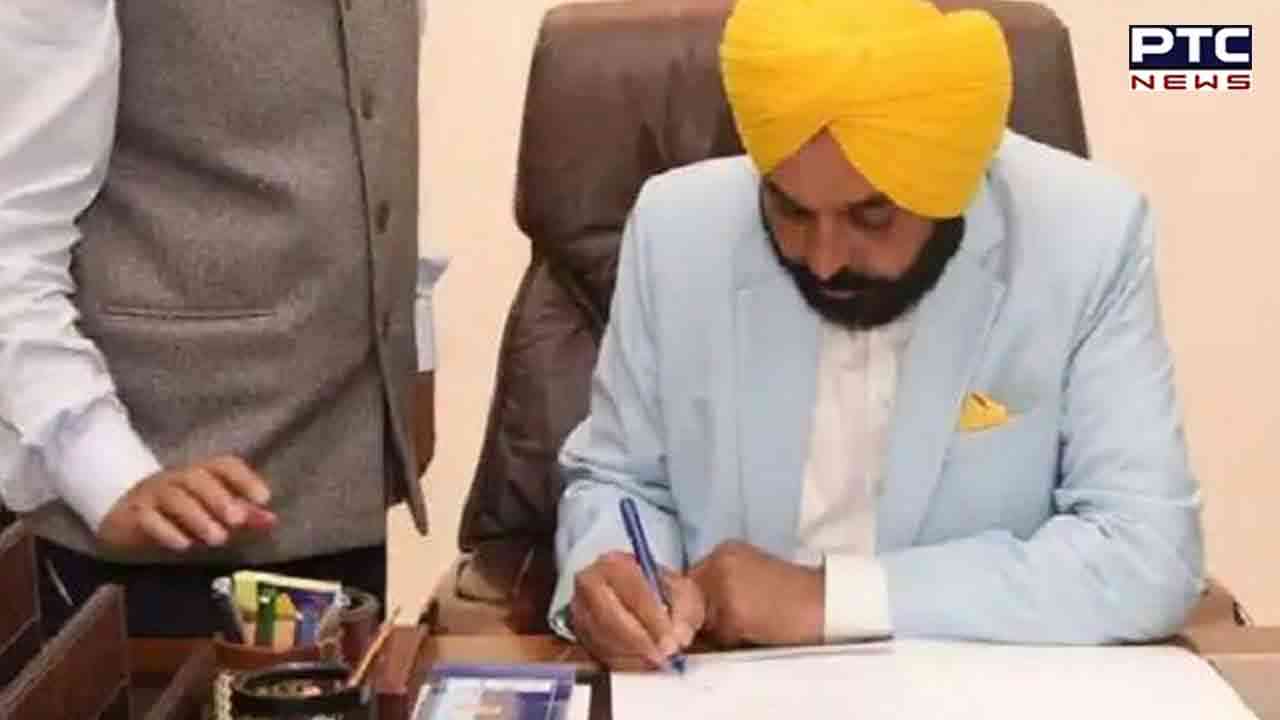 Early completion of Shahpur Kandi Dam project
To expedite the remaining construction work of Shahpur Kandi Dam Project, the Punjab Cabinet has endorsed a proposal to pay a total of Rs 74.75 crore to the executing agency concerned. As per this decision, a payment of Rs 74.75 crore will be paid to the agency, which will withdraw all three cases filed in the Punjab and Haryana High Court.
By implementing the above decision, the work of Shahpur Kandi Dam will be expedited and direct financial benefits of Rs 58 crore per annum shall be accrued and the water going waste to Pakistan shall be utilised within India, especially in Punjab.
Nod to appoint Punjab State Election Commissioner

The Cabinet also gave the nod to appoint an eligible officer as Punjab State Election Commissioner.
Also Read | Punjab Cabinet imposes 90 paise cess per litre on petrol, diesel

Okays special remission for life convicts

The Cabinet also gave approval for sending the case of special remission to convicts confined in jails of Punjab to commemorate 'Azadi ka Amrit Mahotsav'. Similarly, green signal was also given for sending the cases for seeking premature release of life convicts confined in the jails of state.
After the nod of the Cabinet under Article 163 of the Constitution of India, these special remission/premature release cases will be submitted to the Punjab Governor under Article 161 of the Constitution.

Post facto approval to amendment to PPSC regulation
To speed up the recruitment process, the Punjab Cabinet gave its post facto approval to amendment to Part-2-B of the Punjab Public Service Commission (Limitation of Functions) Regulations, 1955.

Approves administrative report of civil aviation

The Cabinet also cleared Annual Administrative Reports for works executed by the Civil Aviation Department for 2021-22.

Green signal to initiate CM Yogshala programme

To create a mass movement for yoga in Punjab and scale up the existing yoga ecosystem of the state, the Punjab Cabinet has accorded approval to initiate 'CM Di Yogshala' programme under the aegis of Guru Ravidas Ayurveda University, Hoshiarpur. This programme will be implemented in Amritsar, Ludhiana, Phagwara, Patiala and Ludhiana in the initial phase.
A total of 400 classes will be conducted in these cities everyday which may be further increased based on demand. The project will have two consultants and 10 supervisors to support the project, besides 80 trainers will be hired in each of these five cities.

- PTC NEWS