Chandigarh, February 4: Fulfilling is guaranteed promises, the Punjab Government led by Chief Minister Bhagwant Mann on Saturday sent a group of 36 government school principals abroad for training.
The school principals started their journey from Mahatma Gandhi Institute of Public Administration in Chandigarh.
Also Read | Punjab Govt to spend Rs 7.77 cr to improve sanitation system of Ludhiana

According to officials said that the first batch of 36 government school principals will undergo professional training in Singapore.
"All of them will participate in a teachers' training programmer in Singapore. The training seminar will be conducted from February 6 to February 10, and the batch will return to Punjab on February 11," they said.
On Friday, CM Mann issued the official press note on the same.
AAP claimed that teachers had been sent to abroad for overall development in the education sector.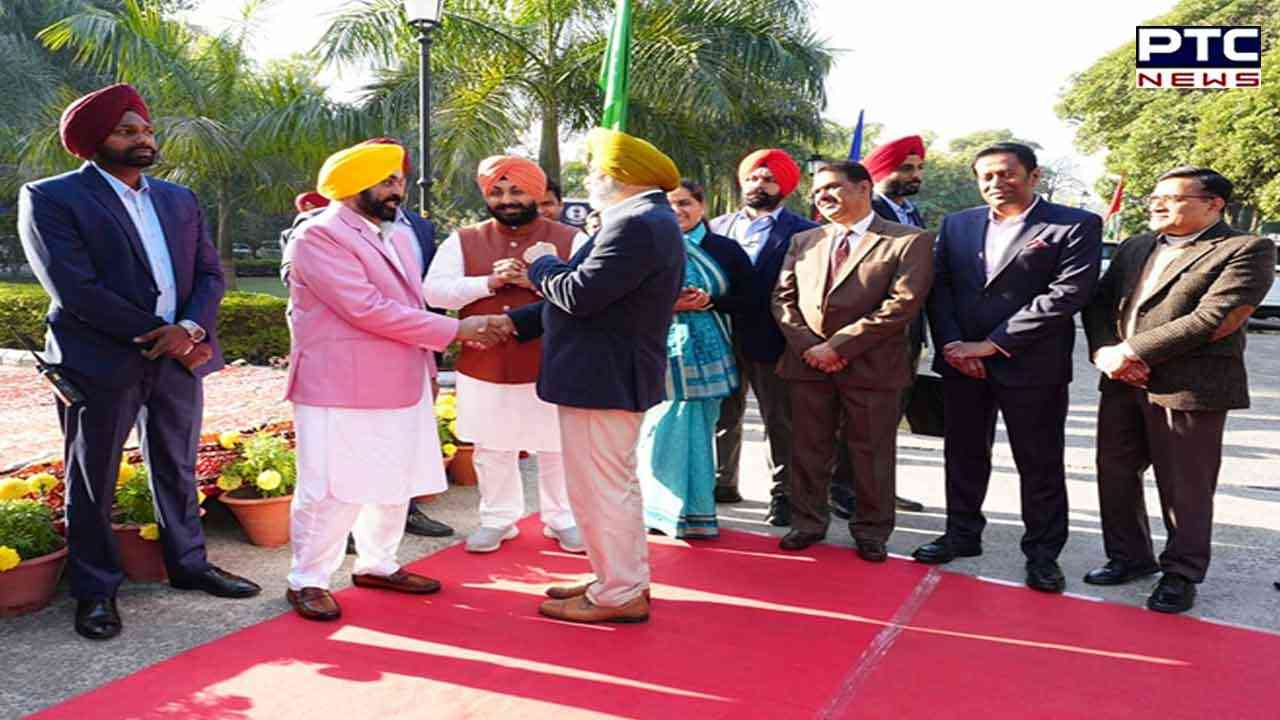 Meanwhile, Kejriwal on Thursday addressed the press conference and questioned Delhi's LG regarding the non-clearance of the Finland file so far with respect to the proposal to send teachers abroad for training.
"The Delhi government has already provided training to more than 1000 principals/teachers from abroad and further wants to continue it," he added.
Also Read: 70 pc of electric vehicles in Chandigarh by 2027, says Governor Purohit
Kejriwal reiterated that Delhi LG is now stopping the teachers of Delhi's government schools.
- ANI