Progressive Punjab Summit News: Punjab Chief Minister Bhagwant Mann on Friday said the state government was currently signing MoDS (Memorandum of Dil Se) with industrialists to give a fillip to industrial development in state. He said Memorandum of Understanding (MoU) was obsolete in the state now.
Addressing a gathering during the valedictory function on the second day of Progressive Punjab Summit, Chief Minister Bhagwant Mann said MoDS was a sacred agreement directly from heart and was totally based on mutual trust and zeal to make Punjab a frontrunner state in industrial sector.
Also Read | PSEB Class 12 exams: 'Paper leak' leads to cancellation of PSEB Class 12 English exam at last moment

He said earlier practice of forceful MoUs by "arm-twisting of industrialists" had now withered away. Bhagwant Mann said today, the focus was to ensure massive industrialisation in Punjab.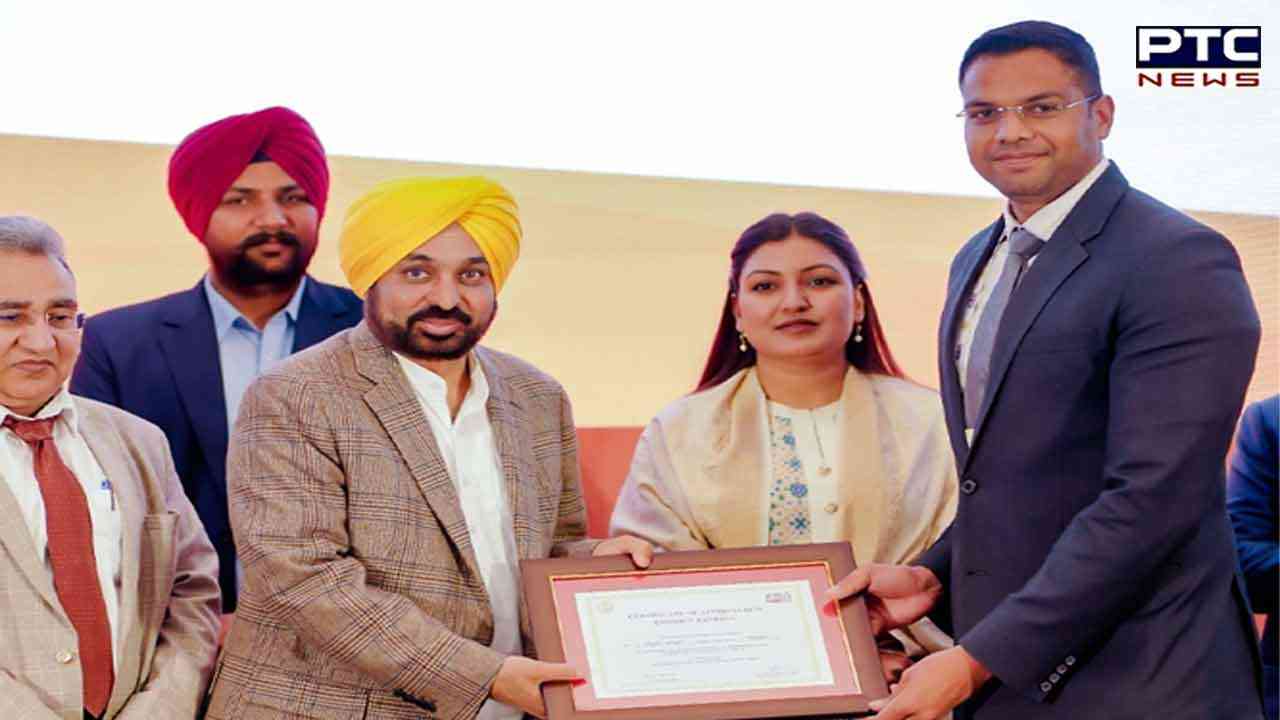 The Punjab CM said those who had participated in this summit had came on their own just to be partner in socio-economic growth of the state. He said as per their target audience, the companies were exploring the possibilities of their expansion in Punjab.
Bhagwant Mann said this would propel progress and prosperity in the state, thereby creating new job opportunities for the youth.

The Chief Minister also announced that every year, the state government would organise sectoral summits in every quarter of fiscal year for giving further boost to the industry. He said that this was the need of hour to put the state on the path of high growth trajectory.
Bhagwant Mann said this would also help in giving much-needed push to the sectoral development of industry in the state.

The Punjab Chief Minister reiterated the commitment of his government to make Punjab a vibrant, progressive and prosperous state. He said with active support and cooperation of the industry, this task would be accomplished soon. Bhagwant Mann claimed that from day one, his motive was to create more and more jobs for the youth to wean them away from drug menace by channelising their energy in a positive direction.
Also Read | Bathinda refinery fire: Fire breaks out at Sri Guru Gobind Singh Refinery; no loss of life

The Chief Minister expressed hope that the industrialists had a great experience during their stay in the state.

- With inputs from our correspondent