Bathinda, February 24: A major fire broke out at Sri Guru Gobind Singh Refinery in Punjab's Bathinda on Friday morning. The flames were visible from a long distance. Residents immediately reported the matter to the fire department, following which fire brigade vehicles immediately reached the spot. Paramilitary force was also called.
The loss is estimated to be huge due to Sri Guru Gobind Singh Refinery fire. A spokesperson for the refinery said it was a public-private partnership (PPP) venture of HPCL-Mittal Energy. The fire broke out due to a leakage in an oil pump set-up in the morning. However, the fire was controlled after a prompt operation.
Also Read | Indian-origin couple gets stuck in lift in US; misses their reception
Talwandi Sabo SDM Gagandeep Singh said no one sustained injuries. He said the smoke would subside in due time.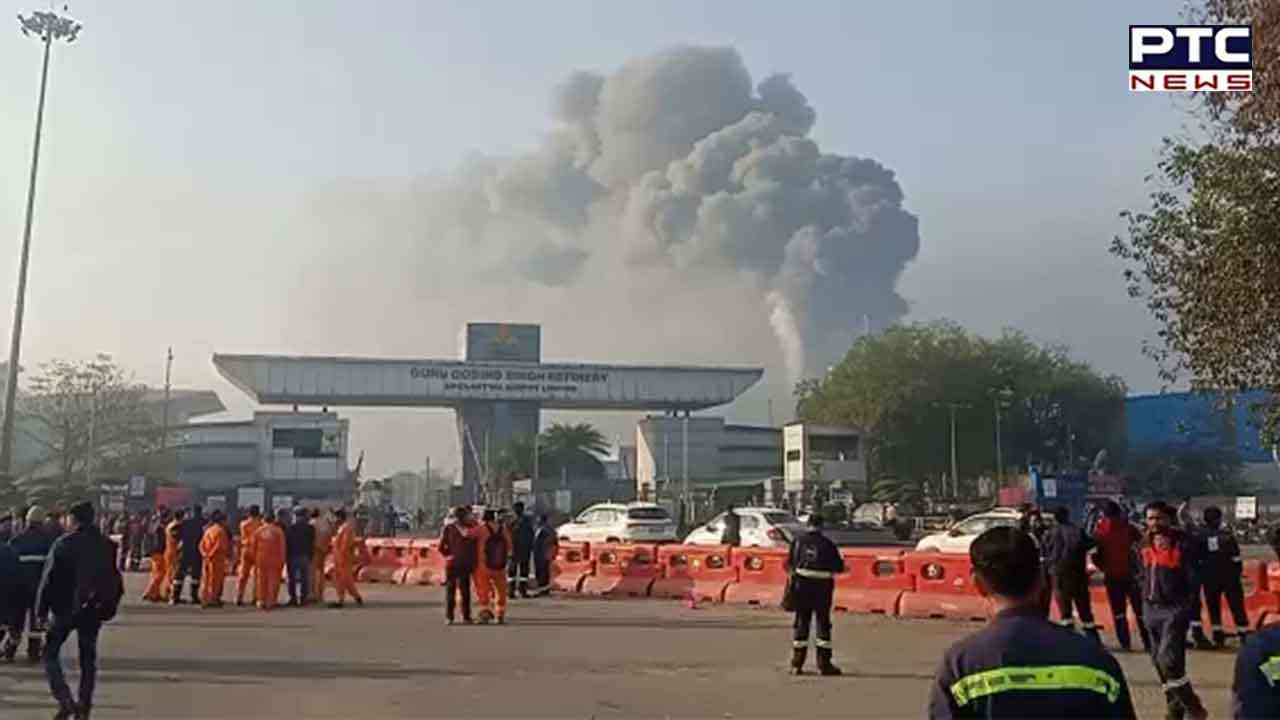 Earlier, senior police officials of Bathinda also reached the spot and got the refinery evacuated. Those trapped inside were safely rescued. The area adjacent to the refinery has also been sealed.
Also Read | Ajnala clash: Court orders release of Amritpal Singh's aide Toofan: SSP Satinder Singh
- PTC NEWS