Ludhiana, September 6:  In a significant step towards improving air connectivity between Punjab state and the National Capital Region (NCR), Chief Minister Bhagwant Singh Mann on Wednesday inaugurated a flight service from Hidon to Ludhiana and back, marking the resumption of air traffic from Ludhiana airport after a hiatus of over two years.
Besides, Punjab Chief Minister Bhagwant Mann announced a special offer for the first three months, where the air travel fare from Ludhiana to NCR will be a budget-friendly Rs 999.
The Chief Minister announced that as an introductory bonanza offer, the airline would offer the ticket for air travel at Rs 999 for the first three months of starting of the flight. He said in this way one way, air travel from Ludhiana to NCR would be merely Rs 999 that would be even cheaper than bus travel. Bhagwant Mann said the sole motive of the move was to ensure that people of the state had access to safe, cheap and comfortable air travel.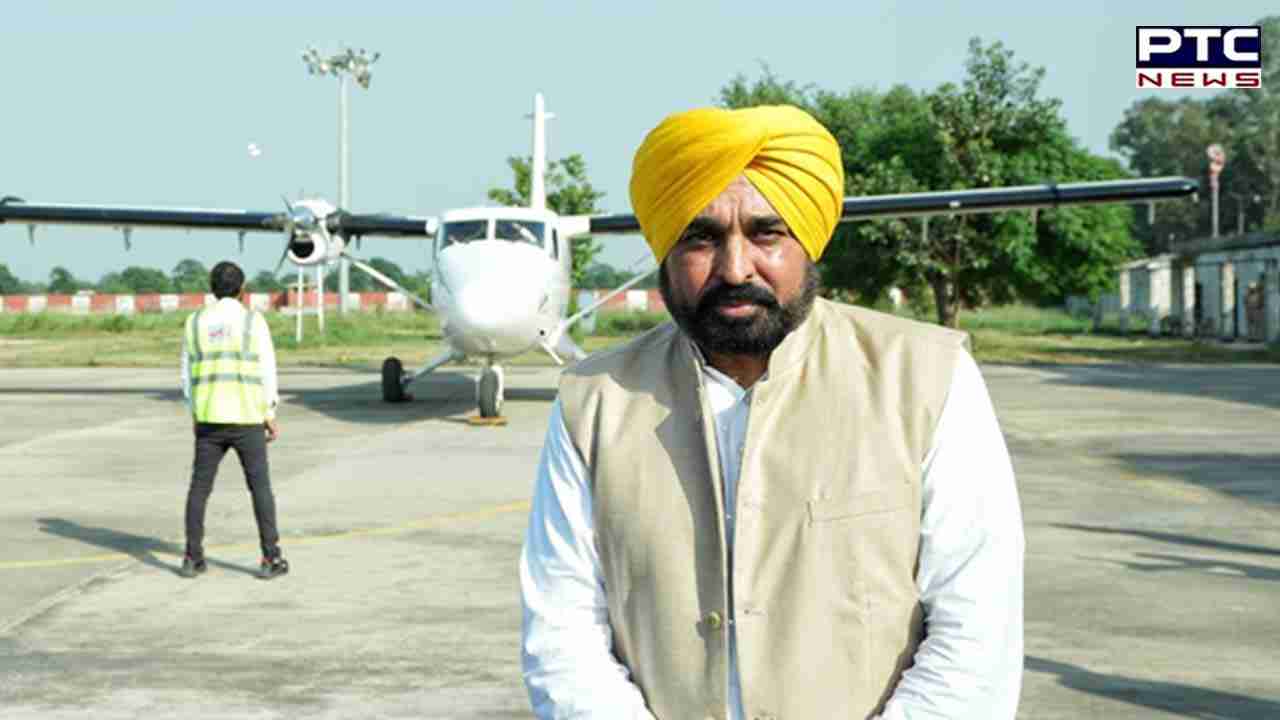 The Punjab CM said due to strenuous efforts of the state government, the flight from Ludhiana airport has resumed after more than two years. The flight would be operated by M/s Big Charter Private Limited Company in the name Fly Big Airlines.

Initially, the flight has been started for five days, but it will be operationalised throughout the week from the next month. Bhagwant Mann said the air travel time of this flight would be of 90 minutes to reach Hindon (Ghaziabad) from Ludhiana and vice-a-versa.
The Chief Minister said it would help in easy movement of entrepreneurs, traders and industrialists of the region and from other parts of the country to the state thereby boosting trade, commerce and economic activity in the region. 
 The Chief Minister said more flights would be started soon from other airports in the state to facilitate the passengers. He said the air terminal at Adampur was ready for operations and SpiceJet would start a daily flight from Adampur to Nanded, Delhi, Goa, Kolkata and Banglore in the next two months. 
- PTC NEWS