Chandigarh, March 10: The Punjab and Haryana High Court on Friday issued a notice of motion to Punjab and other respondents following a petition demanding the removal of encroachment by protesters, under the banner of Quami Insaaf Morcha, in Mohali.
The petition has been filed by Arrive Safe Society of Chandigarh. The protesters are demanding the release of Bandi Singhs (Sikh prisoners), including Balwant Singh Rajoana, who has been convicted in Punjab's former CM Beant Singh's assassination case and Devinderpal Singh, convicted in 1993 Delhi bomb blast case.
Also Read | All you need to know about symptoms, treatment, dos and don'ts of H3N2 influenza a virus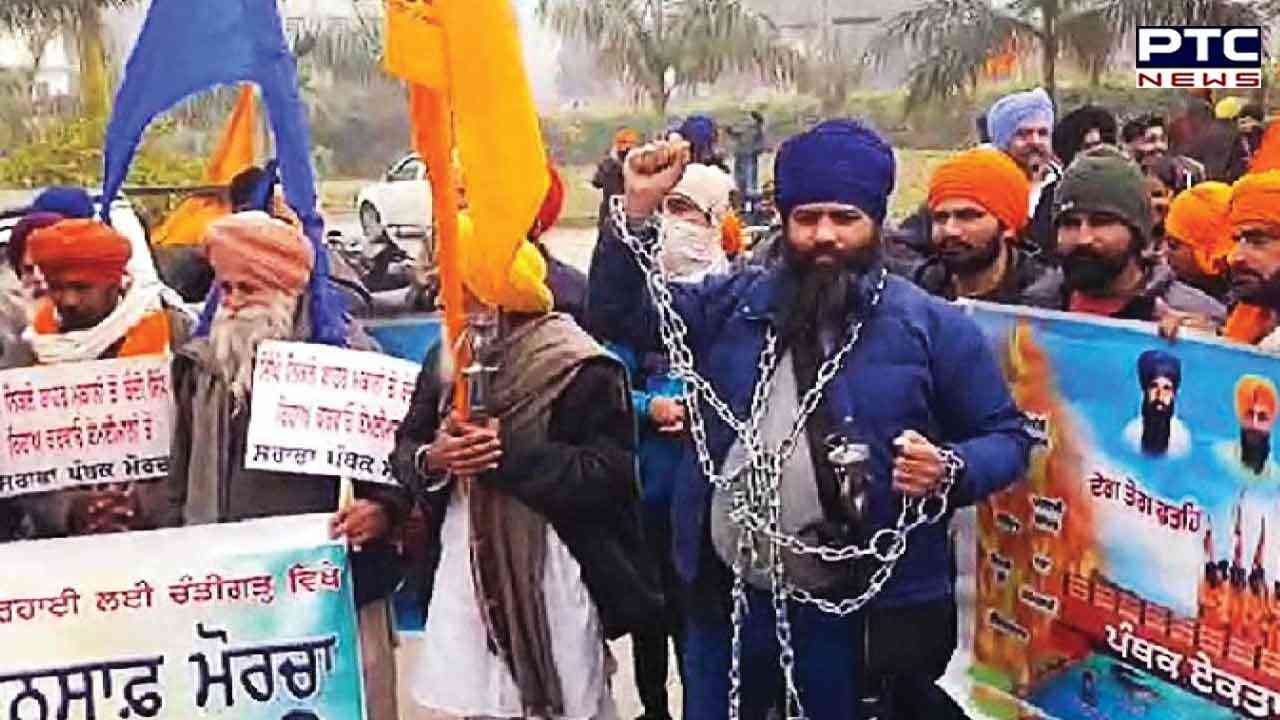 The petition, which was placed before the Division Bench of Justice Augustine George Masih and Justice Gurbir Singh, would now come up for hearing on March 22. The HC has also asked UT to be made a party-respondent.

In the petition, Arrive Safe Society president Harman Singh Sidhu said "nobody know when such a large gathering of persons might turn violent. The protest by Quami Insaaf Morcha can take the shape of a mob, which can disturb peace and harmony of passersby." He sought the HC's intervention in the early stages.
Also Read | UP Roadways earns Rs 105 crore on Holi; average 85 lakh passengers used buses on festival day
Sidhu also mentioned about the recent violent protest. He said thousands of protesters had encroached upon the road leading to Mohali at Mataur since January. This was causing inconvenience to locals as well as commuters.
- PTC NEWS