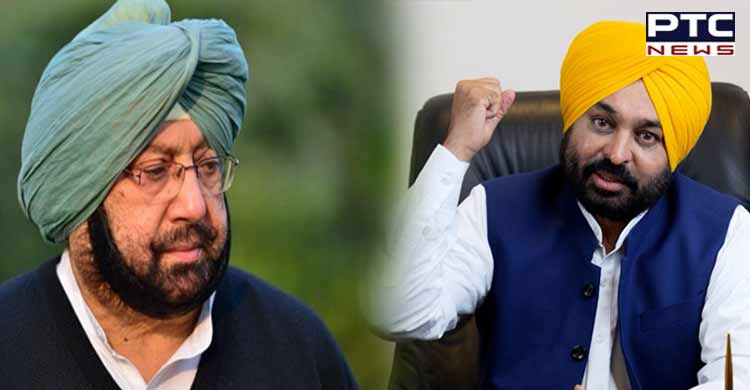 Chandigarh, September 13: The Punjab Government led by Chief Minister Bhagwant Mann issued an official notification to scrap 'Guardians of Governance' scheme.

The 'Guardians of Governance' scheme is a flagship program which was started by the former Chief Minister Captain Amarinder Singh which aims to employ ex-servicemen to oversee government programmes.
Also Read | Chandigarh: Police arrest 21 for fraud, extortion through Chinese apps
Notably, as the official notification has been issued by Punjab government, therefore the scheme has been closed.
The government said in a statement that considering the unsatisfactory performance of previous years in monitoring the assigned schemes of few departments, the Cabinet also decided to do away with the Guardians of Governance Scheme in the state in larger public interest.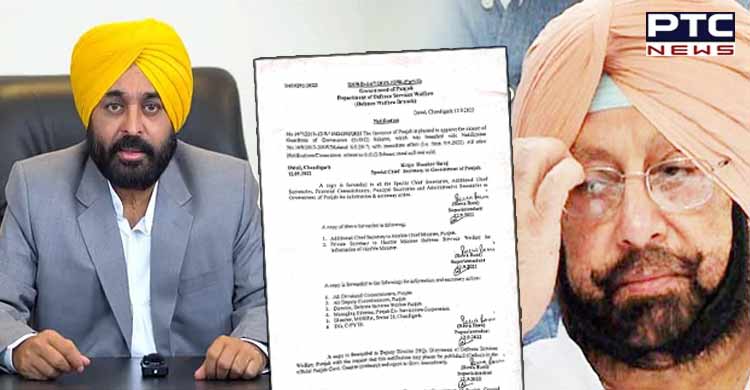 The 'Guardians of Governance' scheme was launched in year 2017 under the leadership and guidance of Captain Amarinder Singh with the aim of efficiently and effectively monitoring the schemes of department from the grass root level.
"But, as the basic purpose of the scheme has been defeated, so the Guardians of Governance (GOG) scheme has been closed with immediate effect," the official spokesperson said.
Also Read | NIA crackdown on gangsters, raids houses of Lawrence Bishnoi and others
Under this scheme, , ex-servicemen were given monthly honorarium to monitor various schemes of the government along with vacancies in government buildings, staff and other arrangements. The monthly honorarium of the scheme was Rs 11,000 for each jawan, Rs 13,000 for supervisors, Rs 25,000 for Tehsil Heads and Rs 50,000 for District Heads.
-PTC News