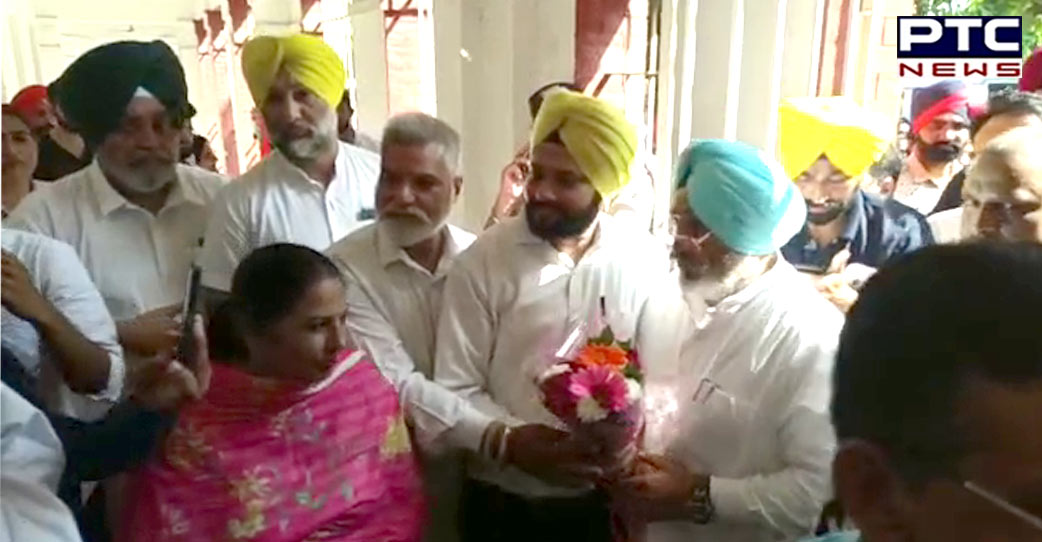 Amritsar, October 4: Punjab Health Minister Chetan Singh Jauramajra on Tuesday paid a surprise visit to Amritsar Medical College, where he received a warm welcome from the principal and other officials.

Giving information in this regard, the minister said that he had visited Amritsar Medical College to inquire about some outstanding tasks.
Speaking on this occasion, Health Minister Punjab said that the "AAP" government will keep its promises. "Whoever the corrupt personnel of the health department are, he claimed, they would be punished, but it will take time. Since the AAP took office as Punjab's government a few months ago, the public has already begun to notice positive changes."
Talking about the gangster who escaped from police custody in Punjab, the health minister said that the police administration has been instructed to tighten security arrangements.
Also Read | Customs officials seize huge amount of foreign, Indian currency notes at Amritsar airport
-PTC News