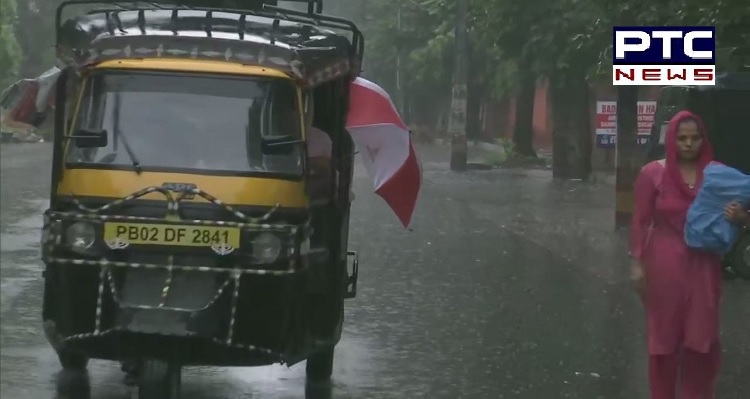 Amritsar: An incessant rainfall takes place in Amritsar, in Punjab giving respite from the heatwaves, amid the temperature rising since past week. The Indian Meteorological Department (IMD) on Thursday issued an alert about the heavy rainfall in Punjab, Haryana, Chandigarh, and Delhi. Therefore, Punjab has started witnessing the rainfall from Amritsar.
https://twitter.com/ANI/status/1154265349581352960
Likewise, among Punjab, Pathankot, Gurdaspur, Nawanshahr, Jalandhar, Ludhiana, Patiala, Sangrur, Fatehgarh Sahib, Mohali, are likely to witness the heavy rainfall. Also, the Punjab Chief Minister Captain Amarinder Singh has also issued an alert to all the DCs of Punjab. He said in a tweet, "Punjab will be witnessing heavy rainfall in the coming days as reported by the Indian Meteorological. Have directed all DCs to be on war footing & ready to deal with the situation on the ground."
Also Read: Incessant Rainfall in Punjab, Haryana, Chandigarh, and Delhi today: IMD
Punjab is already dealing with the flood-like situation in Patiala and Sangrur, while Bathinda was almost flooded in a past week. Hence, the Bathinda and Patiala will be noticed and precautionary measures must be taken for these areas. Earlier, Ludhiana witnessed incessant rainfall on Wednesday.
-PTC News