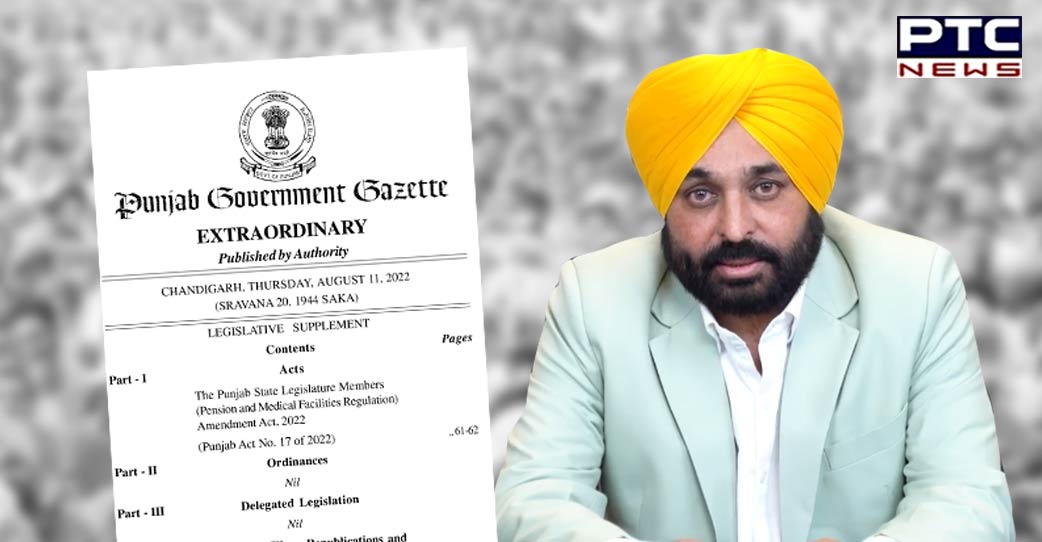 Chandigarh, August 13: Keeping in view to strengthen the state economy and in a development to save taxes, Punjab Chief Minister Bhagwant Mann implemented the 'One MLA One Pension Act' in the state.

The bill passed by Punjab Vidhan Sabha on which Punjab Governor Banwari Lal Purohit has gave a nod to the notification of 'One MLA One Pension' bill.
Taking to his Twitter account, Bhagwant Mann said, ""I am very happy to inform Punjabis that the Governor has given his assent to One MLA-One Pension Bill. The government has issued a notification."
ਮੈਨੂੰ ਪੰਜਾਬੀਆਂ ਨੂੰ ਇਹ ਦੱਸਦਿਆਂ ਬਹੁਤ ਖੁਸ਼ੀ ਹੋ ਰਹੀ ਹੈ ਕਿ ਮਾਣਯੋਗ ਰਾਜਪਾਲ ਸਾਹਬ ਜੀ ਨੇ 'ਇੱਕ ਵਿਧਾਇਕ- ਇੱਕ ਪੈਨਸ਼ਨ " ਵਾਲੇ ਗਜ਼ਟ ਨੋਟੀਫਿਕੇਸ਼ਨ ਨੂੰ ਮਨਜ਼ੂਰੀ ਦੇ ਦਿੱਤੀ ਹੈ…ਇਸ ਨਾਲ ਲੋਕਾਂ ਦੇ ਟੈਕਸ ਦਾ ਬਹੁਤ ਪੈਸਾ ਬਚੇਗਾ… pic.twitter.com/fNIQugyKIz

— Bhagwant Mann (@BhagwantMann) August 13, 2022
Notably, the Punjab government has issued a notification giving pension to former MLAs only for one term following an assent by the Punjab governor to a Bill in this regard.
Also Read | Salman Rushdie on ventilator after attack, may lose an eye
Earlier the Punjab Government passed the Punjab State Legislature Members (Pension and Medical Facilities Regulation) Amendment Bill, 2022 on June 30.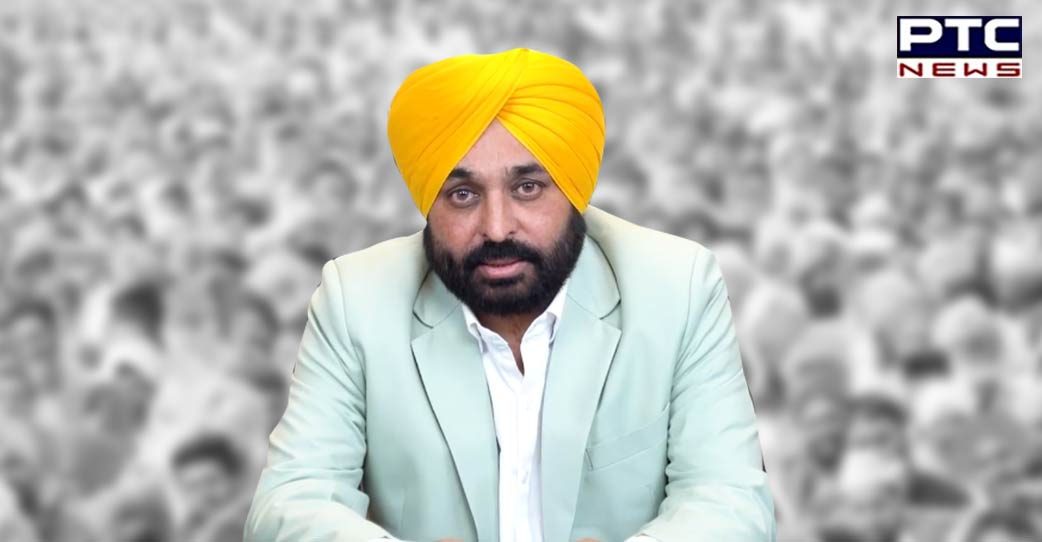 Meanwhile, the state government's move is expected to save around Rs 19.53 crore per annum.
-PTC News