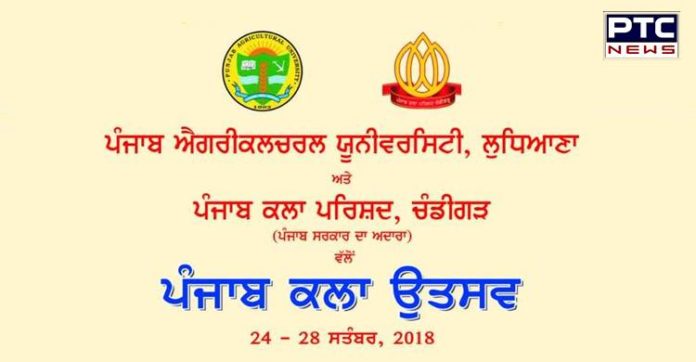 Get Set For Punjab Kala Utsav; Kick Off From September 24
A five-day Punjab Kala Utsav, collaborating with Punjab Kala Parishad is starting from 24th September and will continue till 28th September. It is taking place at the Punjab Agricultural University (PAU) in Ludhiana.
Punjab Kala Utsav is a Cultural Extravaganza. It is a perfect combination of an art exhibition, inter-college competitions and soulful music from famous Punjabi folk singers Gurmeet Bawa and Mohammad Sadeek.
Vice-Chancellor of PA, Dr. BS Dhillon will inaugurate the event at the Wheat Auditorium.
Secretary of Agriculture and Farmers' Welfare, Kahan Singh Pannu would be the chief guest.
Also Read:Democracy Won and Dictatorship Lost On Saturday: Prakash Singh Badal
"Gaddiyaan Wale" would mark the beginning of the show which will be showcased at Mohinder Singh Randhawa Gallery.
All-women poetry recitation is also organized to celebrate the birth anniversary of Amrita Pritam, a prominent name in the Punjabi Poetry realm.
All-women poetry will be followed by the inter-college cultural possession completion that would start from University's Rural Museum. After enjoying the inter-college cultural possession inside four walls, you can enjoy folk orchestra, folk songs, and folk songs in the open-air theatre.
-PTC NEWS