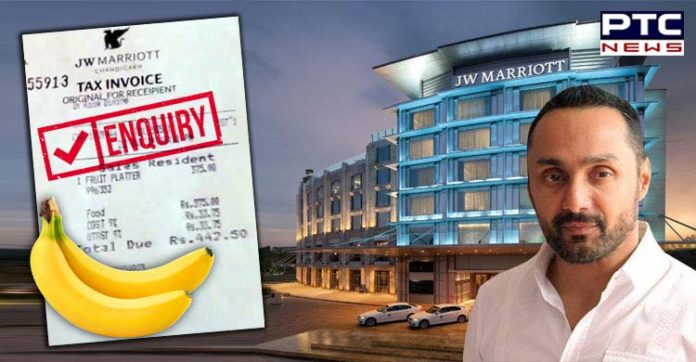 Rahul Bose Moment: The Chandigarh Administration on Wednesday has ordered an inquiry into the matter of Rahul Bose who was charged with Rs 442.5 for just a pair of bananas in a 5-star hotel JW Marriott. Rahul on Monday shared a video on Twitter in which he claimed that the hotel has charged him with Rs 442.5 for just pair of bananas. In a video, he showed everyone the bill of the hotel.
You have to see this to believe it. Who said fruit wasn't harmful to your existence? Ask the wonderful folks at @JWMarriottChd #goingbananas #howtogetfitandgobroke #potassiumforkings pic.twitter.com/SNJvecHvZB

— Rahul Bose (@RahulBose1) July 22, 2019
In a video shared by Rahul Bose, he said he ordered two bananas while he was at the gym and got them when he came back to his room. He was stunned after he was handed over the bill of Rs 442.5 for just two bananas. There were several people who were criticizing him for being a star and still complaining about the charges for just Rs 442.5, while there were some who were taking a stand for him.
Also Read: Chandigarh Administration: Avoid sending children to school due to heavy rains
Meanwhile, the video outraged Internet and hence, the Chandigarh Administration has directed for an investigation into the matter. Also, the authority has said that action will be taken if found guilty. More details awaited.
-PTC News