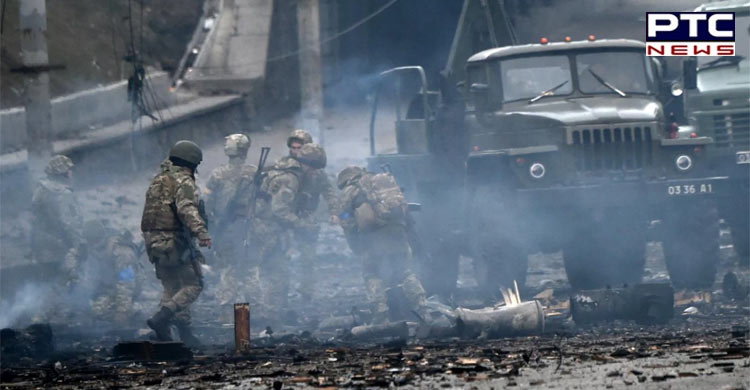 Russia-Ukraine War Day 7 highlights: It's no more Russia vs Ukraine, it's Russia vs European Union now. The European Parliament has accepted Ukraine's application to join the European Union which might not settle well with Russian President Vladimir Putin.

Meanwhile, Russia and Ukraine are reportedly set to hold another round of talks at the Polland border. However, Ukraine is adamant about joining the European Union which might add fuel to the crisis.
Also Read: Russia-Ukraine Talks: First round of ceasefire negotiations inconclusive, fighting escalates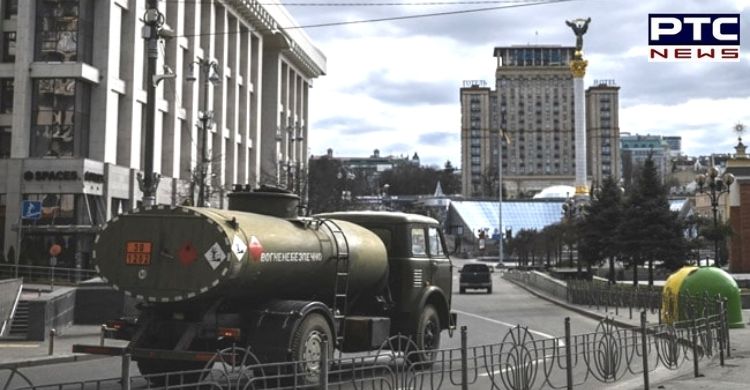 India, on the other hand, has kicked-off the Operation Ganga in an order to bring back the stranded Indians. On Tuesday, an Indian student Naveen Kumar died in shelling during the Russia-Ukraine War.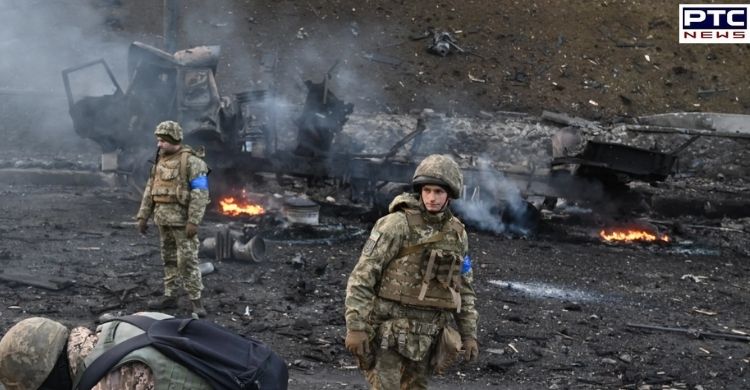 Also Read | Why Russia doesn't want Ukraine want to join NATO | All you need to know
Russia-Ukraine War Day 7 highlights:
18:13 pm | She also assured that Indian Air Force planes have been pressed to service for fast & effective evacuation from Ukraine. Jasbir S Gill, Manish Tewari, Gurjeet Singh Aujla, Ravneet Singh Bittu, Santokh Singh Chaudhary, Dr Amar Singh were part of Punjab Congress MPs' delegation.
18:11 pm | 6 Congress MPs from Punjab met MoS MEA Meenakashi Lekhi&urged her to evacuate Indian students in Ukraine at the earliest.They laid special emphasis on students held in Kharkiv. She assured the delegation that Govt is taking every step for safety & evacuation of Indians in Ukraine
18:06 pm | The aftermath of Russian strikes in several areas of Kyiv in Ukraine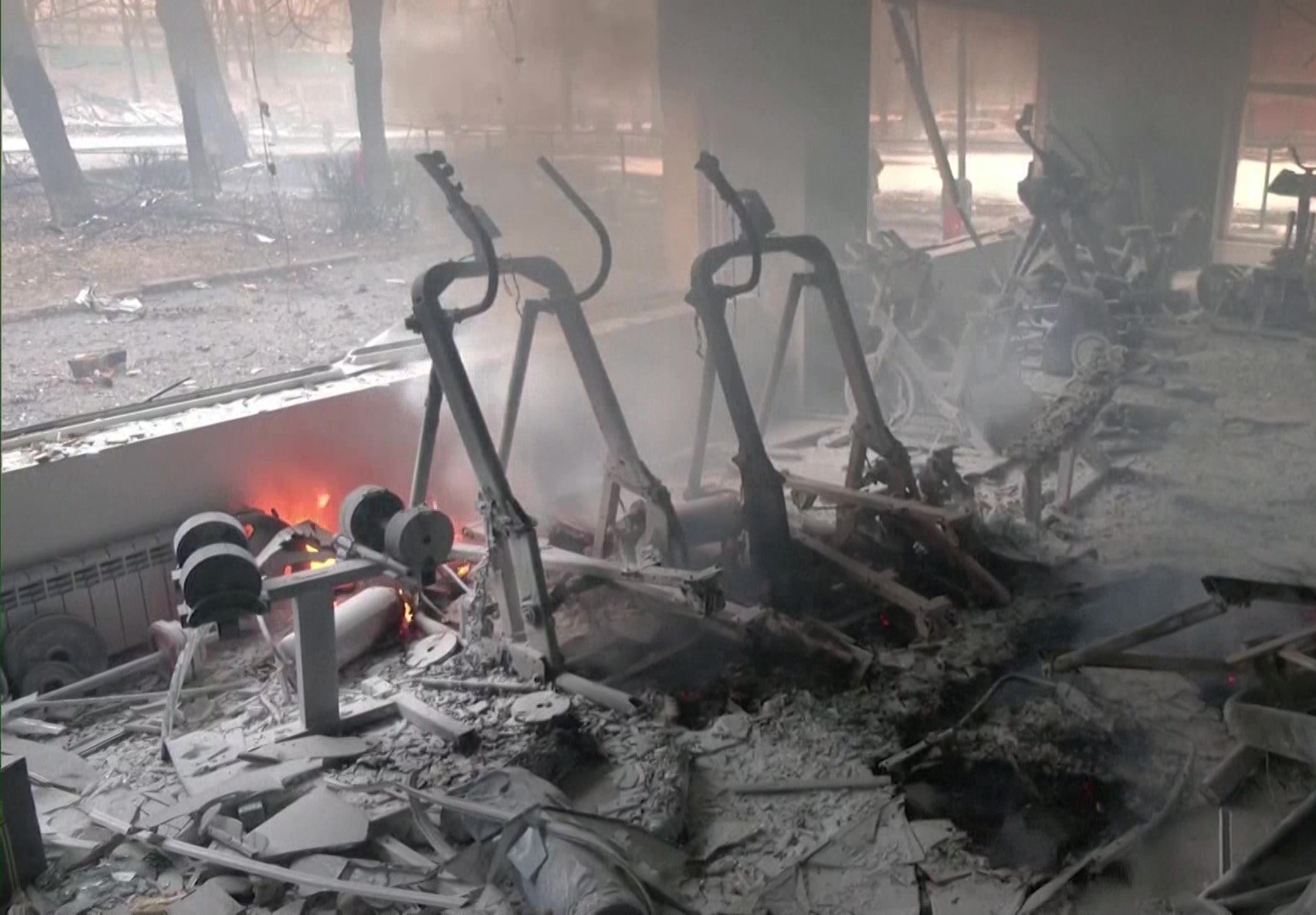 18:00 pm | The diaspora members will also accompany to the border camps & help fill any gaps in arrangements. I thank them for their tireless efforts & commitment towards making Operation Ganga a quick success!: Jyotiraditya Scindia
17:55 pm | Missile hits school in Kharkiv: Russia-Ukraine Crisis
17:50 pm | Union Minister for Civil Aviation Jyotiraditya Scindia ushered Srishti, an Indian national stranded in Ukraine to front row&asked fellow passengers to take care of her. She had a ligament tear&was stuck in Bucharest, she met the minister last night during Operation Ganga
17:48 pm | Up to 15,000 people are currently hiding from bombs in the Kyiv metro: Reports
17:45 pm | Indian Air Force has till now launched four flights to bring back Indian nationals from Ukraine: IAF Oficials
17:44 pm | Uttarakhand govt sets up coordination centers in Delhi, Mumbai for people returning from Ukraine
17:43 pm | First IAF's C-17 aircraft to return from Romania tonight with around 200 Indian citizens returning from Ukraine at 11 pm tonight. Two more planes will return from Poland & Hungary by early morning tomorrow: IAF officials
17:42 pm | France's president Macron is set to address the nation at 8pm local time about the war in Ukraine.
17:41 pm | Allegations that we were late to initiate evacuation of our students are not right. Students didn't want to leave as universities were not ready to conduct online classes. We released our first advisory before Feb 24th for students to leave Ukraine...: V. Muraleedharan, MoS MEA
17:40 pm | National Disaster Response Force (NDRF) Joins Efforts Under Operation Ganga to Provide Relief Material to Indian Students Being Evacuated From Ukraine
17:39 pm | Tonight, the President of France will speak about the war in Ukraine.
17:33 pm | "The situation at Romanian Border is difficult because we have thousands of refugees, not only Indian students... There were about 3,000 Indian students already arriving in Romania yesterday": Daniela Sezonov Tane, Romanian Ambassador
17:28 pm | Union Minister for Civil Aviation Jyotiraditya Scindia spoke to one of the parents of stranded Indian students in Ukraine
17:25 pm | In Kharkiv, a cruise missile hit the City Council building
17:14 pm | Union Minister General VK Singh distributing food, water to students at Poland border
17:02 pm | Indians in Ukraine
@IndiainUkraine
URGENT ADVISORY TO ALL INDIAN NATIONALS IN KHARKIV.
FOR THEIR SAFETY AND SECURITY THEY MUST LEAVE KHARKIV IMMEDIATELY.
PROCEED TO PESOCHIN, BABAYE AND BEZLYUDOVKA AS SOON AS POSSIBLE.
UNDER ALL CIRCUMSTANCES THEY MUST REACH THESE SETTLEMENTS BY 1800 HRS (UKRAINIAN TIME) TODAY.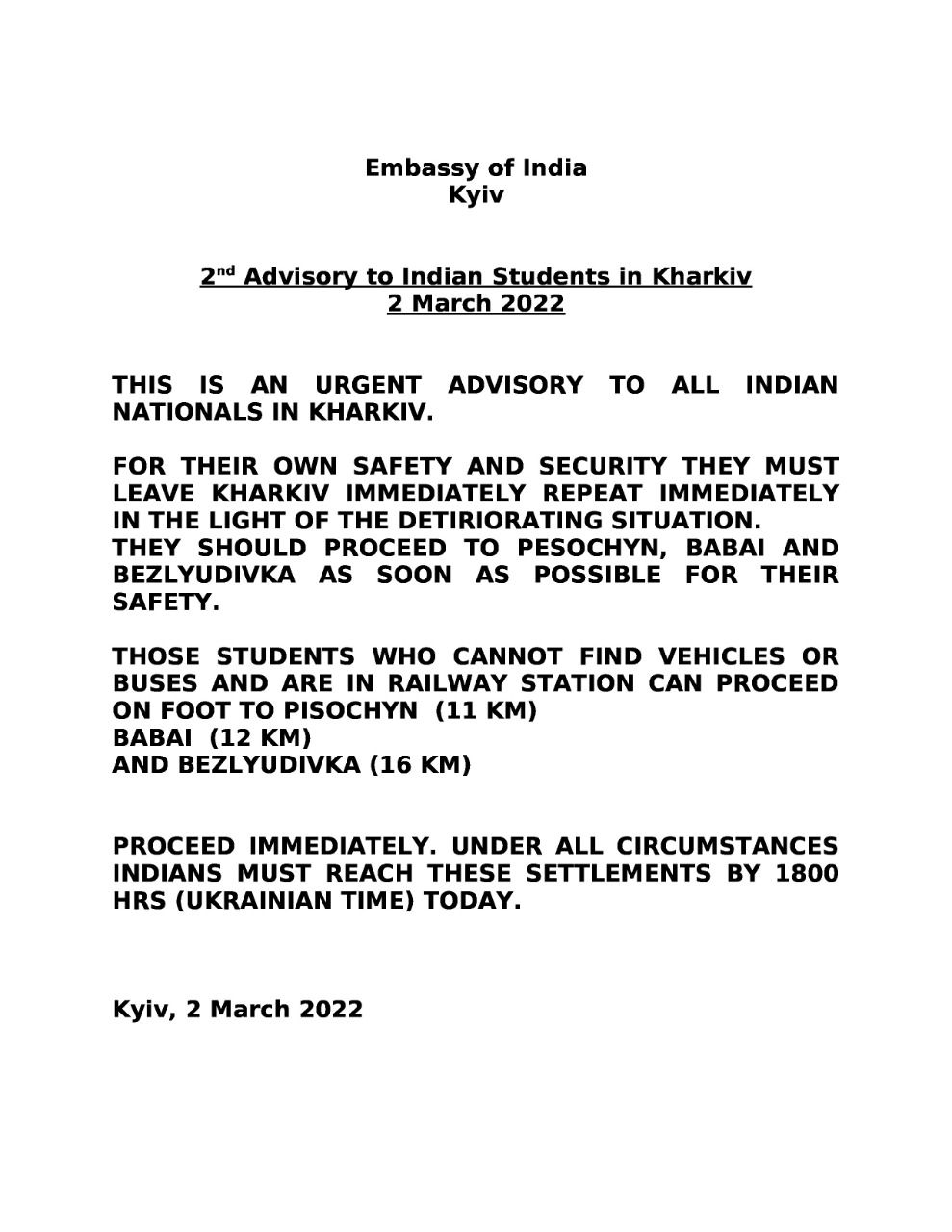 16:57 pm | Important thing is that someone needs to take leadership. This'll help in decision-making. Resources need to be conserved. There's a pattern of bombings & shellings, people need to understand that, use time between them to gather resources&supplies: Lt Gen (Retd) Syed Ata Hasnain
16:55 pm | We met Ukrainian Ambassador Igor Polikha. To help people in Ukraine, we made a request that visas should be provided to our volunteers. He told us about their requirements, we'll provide humanitarian aid as soon as possible: Verenderjeet Singh,president,United Sikhs India
16:52 pm | The current situation in Ukraine is that Indians have almost been evacuated from Kyiv. There are Indians in Kharkiv where air action & shelling is on. It's an extraordinary situation that won't end in 1-2 days. Need to be ready that it'll last long: Lt Gen (Retd) Syed Ata Hasnain
16:47 pm | Ukrainian security forces have eliminated an elite Chechen hit squad sent to assassinate President Volodymyr Zelensky.
16:36 pm | Ukraine crisis: UK piles on sanctions on Russia, Belarus
16:33 pm | Somebody died, some people are moving from here & there. somebody is waiting in bunkers, somebody is waiting in Romania, somebody is not getting food. They search for food & get killed. When the Govt was aware of developments, why didn't they bring the students earlier?: WB CM
16:31 pm | Russia-Ukraine Crisis: I don't want to criticise govt, especially for matter of external affairs, because we're one. But sometimes I've seen that external affairs matter, because of some coordination gap & political business, we're lagging behind & our students are stuck there: WB CM
16:30 pm | Russia Claims Control Over Ukraine's Kherson As It Bombs Cities
16:22 pm | A young man from Barnala has been killed during the ongoing war between Russia and Ukraine. The deceased Chandan Jindal had gone to the Ukrainian province of Venice for 4 years to study MBBS. On February 2, Chandan Jindal became seriously ill and had a brain haemorrhage and had to be admitted to the ICU.
16:12 pm | Nearly 836,000 refugees have fled Ukraine conflict: UN
16:01 pm | Things are still unfolding, I don't think it will affect us too much...India's relations with both countries have remained good...We're evaluating, there will be certain difficulties: Air Marshal Sandeep Singh, Vice Chief of Air Staff on impact of sanctions against Russia
15:55 pm | Four killed, nine wounded in Ukraine's Kharkiv: Emergency services
15:50 pm | Civil Aviation Minister Jyotiraditya Scindia interacts with Indian students at Henri Coandă International Airport in Bucharest (Romania). The students are being evacuated and being brought back to India : Russia-Ukraine Crisis
15:45 pm | Third World War would be nuclear and disastrous, Russian Foreign Minister Lavrov says: Russian media Sputnik
15:40 pm | Indian flag helps Pakistani, Turkish students flee Ukraine
15:25 pm | Russia will investigate death of 21-year-old Indian medical student in Ukrainian city of Kharkiv: Russian Ambassador-designate Denis Alipov
15:20 pm | SpiceJet's evacuation flight from Budapest (Hungary) with Indian students will be arriving at the IGI airport in Delhi at 6.30 pm today.
15:17 pm | SpiceJet will operate spl evacuation flights from Kosice in Slovakia on 3rd & 4th March & from Bucharest in Romania on 4th & 6th March to bring home Indian nationals stranded in Ukraine. The airline will use its Boeing 737 MAX aircraft for these flights
15:15 pm | Russia 'ready' to continue talks with Ukraine Wednesday night
15:10 pm | Ukraine Deputy Defence Minister says they are examining information about shelling of Odessa Airport
15:00 pm | PM reviewing the situation in Ukraine twice a day. Evacuation continues. Now we've also deployed IAF plane for the same. About 2,500 people evacuated till this morning- they are being sent to neighbouring nations & being brought back from there: Defence Minister Rajnath Singh
14:50 pm | We're excited, waited for so long to meet our families. They were worried. We're going home after 4 days. It took us 2 days to cross border amid heavy snowfall. We stayed here in shelter for 2 days. Now flight arranged: An Indian student in Bucharest (Romania)
14:20 pm | It is due to India's rising strength that we are able to safely evacuate our nationals stuck in Ukraine, for which we are running Operational Ganga: PM Modi at a rally in Robertsganj, UP
13:50 pm | We're making all efforts to evacuate people stuck in #Ukraine under Operation Ganga. 1000s of citizens brought back to India. To accelerate this mission, India has sent its 4 ministers there, will leave no stone unturned for the safe passage of Indians: PM Modi in Robertsganj, UP
13:40 pm | The aftermath of Russian strikes in a residential area of Kharkiv in Ukraine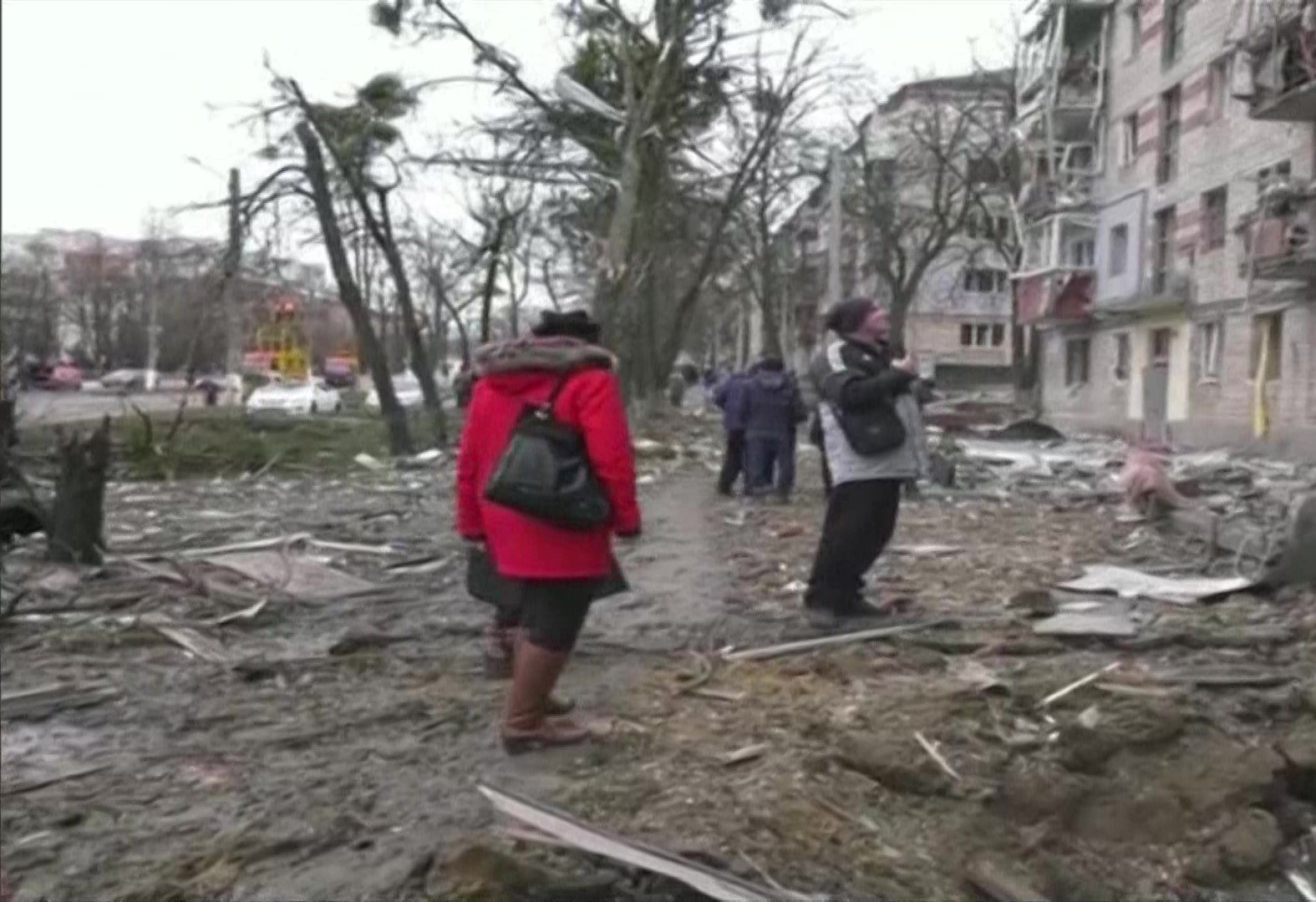 13:29 pm | Don't foresee any obstacles as far as S-400 supply to India is concerned; have routes to continue with this deal unobstructed. Sanctions - old or new, do not interfere in any way: Denis Alipov, Russian Envoy-designate to India on the impact of sanctions in defence deal with India
13:24 pm | We are strategic allies with India. We are grateful to India for its balanced position displayed at the UN. India understands the depth of this crisis: Denis Alipov, Russian Ambassador-designate to India
13:20 pm | We are in touch with the Indian authorities for Indians stranded in Kharkiv, and other areas of eastern Ukraine. We have received India's requests for emergency evacuation of all those stuck there via Russain territory...: Denis Alipov, Russian Ambassador-designate to India
13:10 pm | Governor of Ukraine's Kherson says the city is completely surrounded by Russians
13:09 pm | Naveen's friends have sent a photo of his body, sending it to MEA to confirm the same...We're in touch with the Indian embassy so that at least the body is secured. Trying everything possible to bring back the body. Family to be compensated:Karnataka CM Basavaraj Bommai
13:02 pm | Ukraine's President Volodymyr Zelenskyy says almost 6000 Russians killed in 6 days of war
12:55 pm | MoS MEA V Muraleedharan interacts with parents of students who are stranded in several parts of Ukraine and updates them on the Government's rescue operations under Operation Ganga
12:48 pm | Sanctions imposed on Russia by the US will not affect IAF significantly; India's relations with both countries are strong: Air Marshal Sandeep Singh, Vice Chief of Air Staff
12:46 pm |I welcome the 251 Indians who have arrived from Ukraine. They had mixed emotions with both sorrow and happiness in their eyes, as they return home: Union Minister Gajendra Singh Shekhawat
12:44 pm | Three IAF aircraft have been sent since morning to evacuate Indians. The evacuation operation will run round the clock. Relief materials are also being sent. The operation is underway in coordination with MEA: Vice Chief of Air Staff Air Marshal Sandeep Singh
12:39 pm | A Russian rocket hits police headquarters in Kharkiv. The building is nearly destroyed and fire fighters trying to put out the fire.
12:37 pm | Indians stranded in Ukraine leave for India, via Moldova.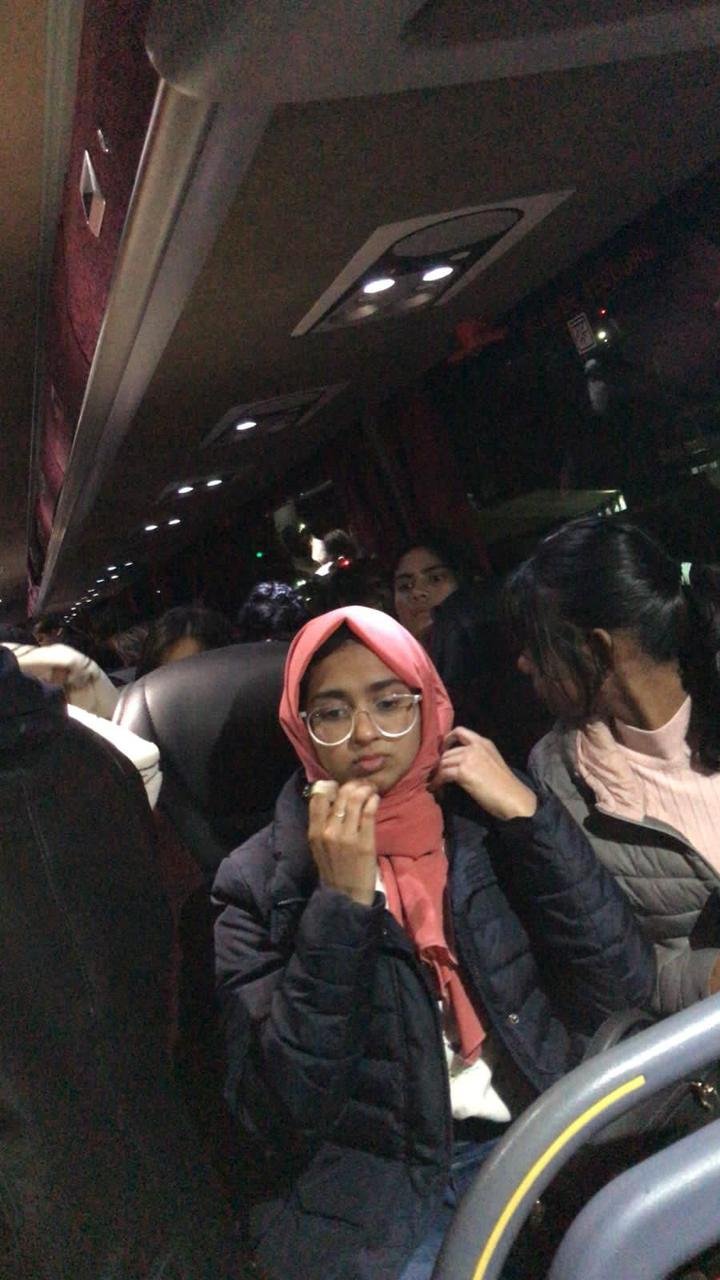 12:35 pm | Our relations with Russia will continue; we know geopolitical situation is currently difficult: IAF Vice Chief
12:30 pm | IAF Vice Chief: US sanctions on Russia won't affect IAF significantly; India's relations with both countries strong
12:27 pm | Union Minister Virendra Kumar welcomes Indians on their return from war-torn Ukraine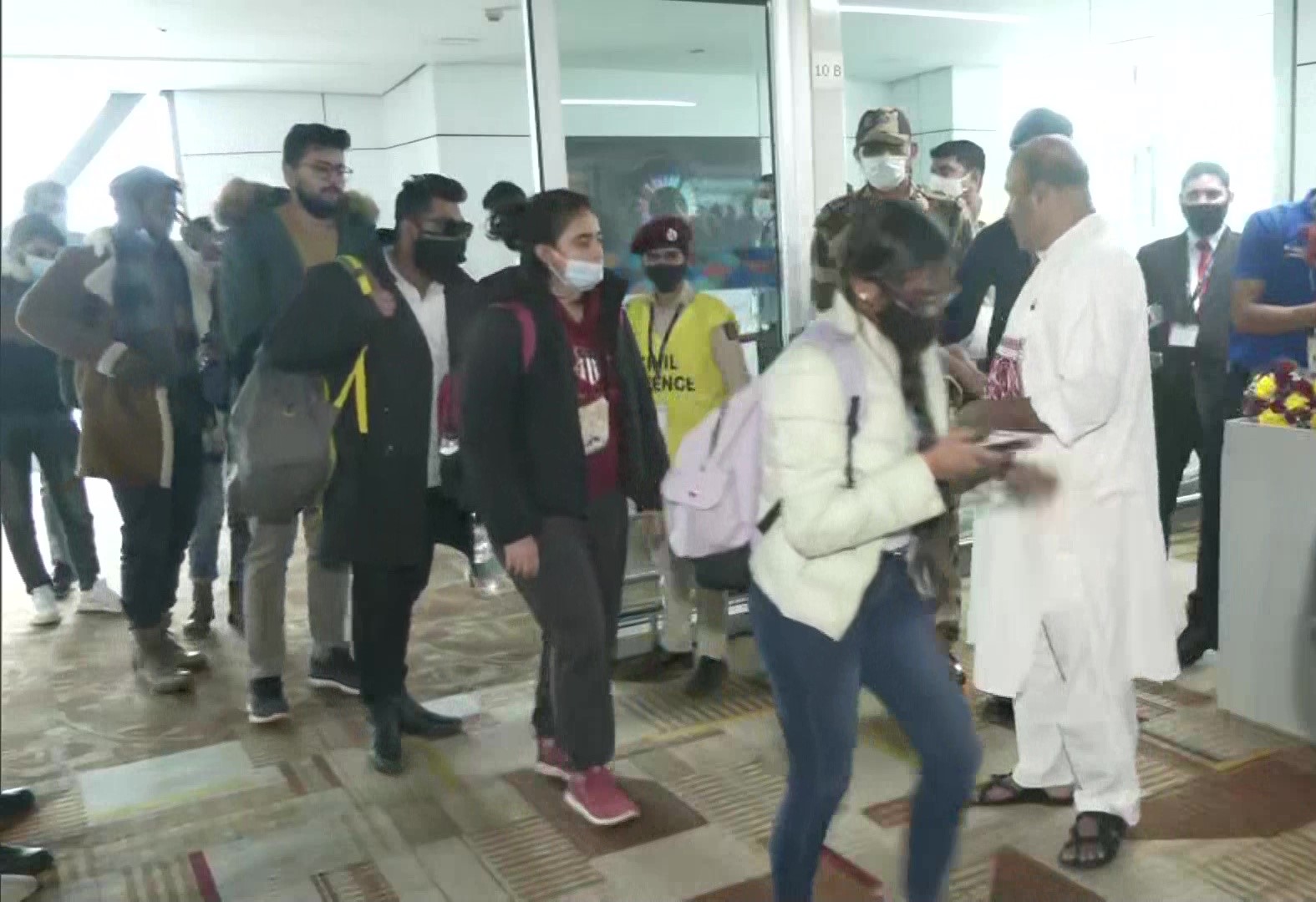 12:20 pm | All of you have come with a sad memory to India. Many of you must not have been able to sleep for hours, days... Govt working day & night for you...More people to be evacuated in next 2-3 days: Union Minister Gajendra Shekhawat to Indians on their return from Ukraine
12:01 pm | Around 20,000 Indians were stuck in Ukraine. Of these, 4000 people returned by 24th Feb. Till yesterday, over 2000 more people have returned. We are trying to bring back the remaining Indians via Romania, Poland Hungary, Slovakia & Moldova: MoS MEA V Muraleedharan
11:58 am | Sounds of powerful explosions in Kharkiv, Ukraine: sources
11:55 am | "It's time to go back to our motherland, our home...," says the pilot of a special flight carrying Indians stranded in Ukraine from Budapest to Delhi
11:43 am | We're facing uncertain times, it's horrible what's happening in Ukraine. We're looking to it closely with India for a mature solution through diplomacy. We regret about Indian students & victim who lost his life, our condolences to the family:Dutch Ambassador to India Marten Berg
11:30 am | Satisfying to welcome our nationals back home. It's a complex operation in the background of a conflict. Our mission is to bring Indians back home safely. Thankful to IAF and private airlines for their support: Union Minister Rajeev Chandrasekhar
11:25 am | "I welcome you all back to our motherland.....PM is determined to bring back our citizens safely. Jai Hind," says Union Minister Rajeev Chandrasekhar to Indians repatriated from Ukraine
11:14 am | Air raid alerts in Sumy, Chernichiv, Kiev. Residents advised to go to the nearest shelter.
11:10 am | United Airlines ends its use of Russian airspace, suspends two India routes
10:37 am | Two Indian Air Force aircraft take off for Romania and Hungary from the Hindon airbase to bring back Indians stranded in Ukraine
10:30 am | "Welcome back home! Your families are waiting with bated breath. You have shown exemplary courage...Let's thank the flight crew as well," said Union Minister Smriti Irani welcomes stranded students as they return from war-torn Ukraine.
10:15 am | "About 220 students arrived via Istanbul. I asked a girl where she is from, like state-wise, but she replied, "I'm from India." They still can't believe that they are back in India due to stress. We ensured they spoke with their parent," said Union Min Jitendra Singh.
10:00 am | The aircraft carrying humanitarian aid for Indian students left for Romania at 4 am this morning.
09:45 am | Union Minister Dr Jitendra Singh receives Indians returning from Ukraine at Delhi airport
09:30 am | "Govt is helping us. We are happy but the flight frequency should be increased...People facing trouble in Romania...so the Indian embassy should help us there. It will be great," said a student after arriving in Bucharest, Romania
09:15 am | "Putin may circle Kyiv with tanks but he'll never gain the hearts & souls of the Ukrainian people, and he will never weaken the resolve of the free world," US President Joe Biden delivers the State of the Union address
09:00 am | US President Joe Biden on Tuesday, announced the suspension of flights from Russia in the US airspace during his State of the Union address.
08:45 am | Amid the deteriorating situation and humanitarian crisis in Ukraine, the World Bank is preparing a USD 3 billion support package for the country in the coming months and the International Monetary Fund (IMF) is soon considering requests for emergency financing.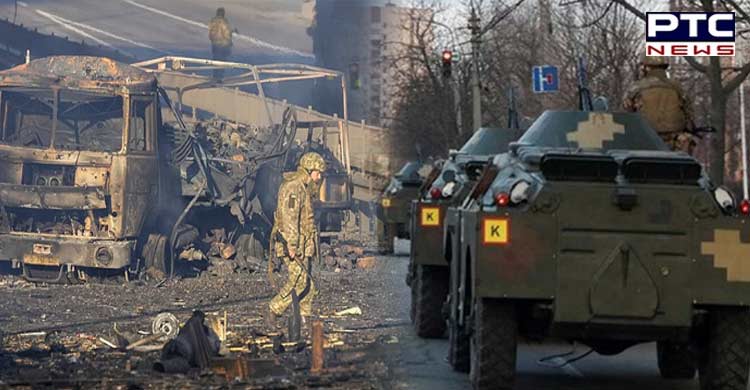 08:30 am | Russian forces appear to have seized control of Kherson, a city in southern Ukraine. No word from local officials, BNO NEWS reported.
08:15 am | Operation Ganga: "Six flights have now departed for India in the last 24 hours, including the first flights from Poland. Carried back 1377 more Indian nationals from Ukraine," EAM S Jaishankar said in a tweet
08:00 am | Russia and Ukraine are likely to hold another round of talks today.
-PTC News