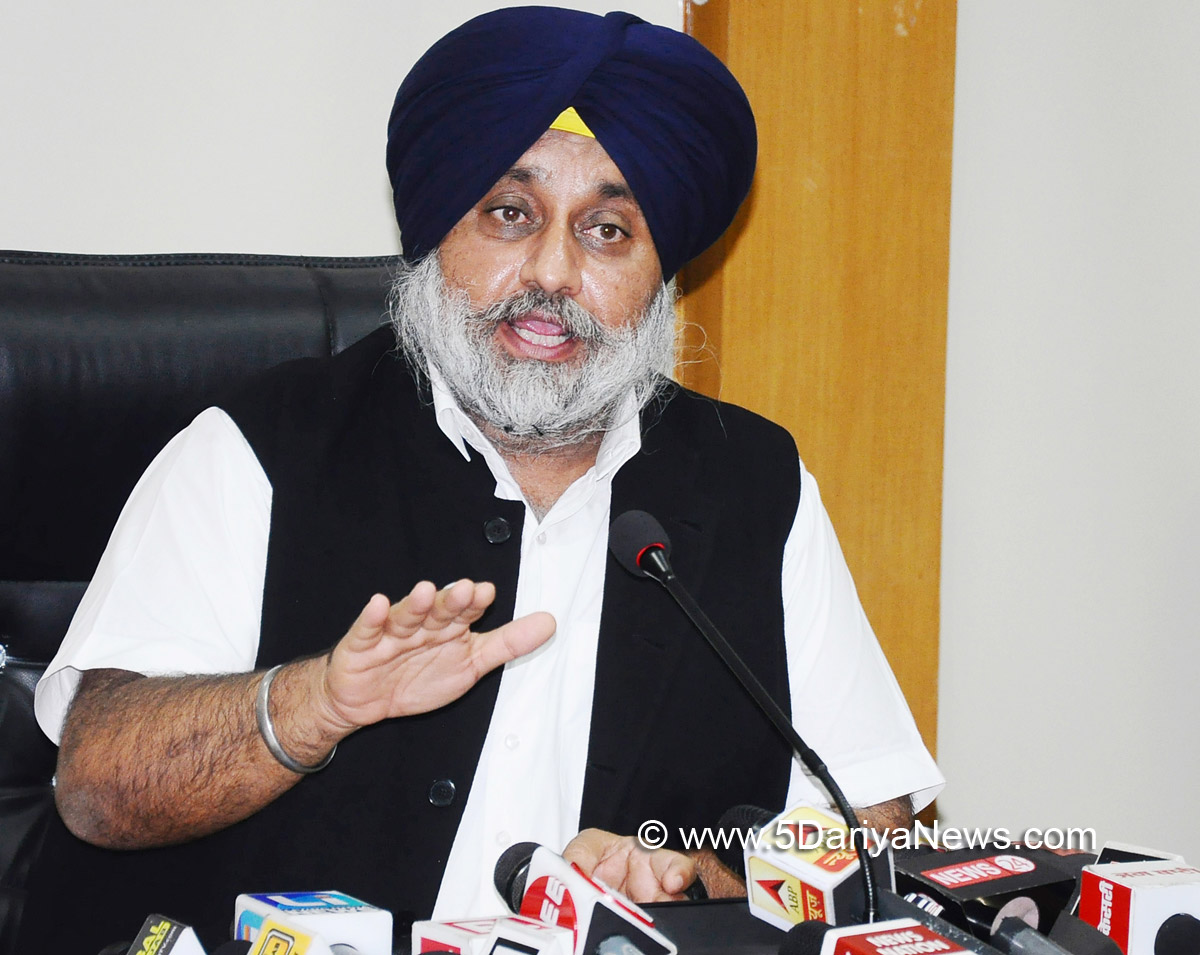 The Shiromani Akali Dal (SAD) today blasted Punjab finance minister Manpreet Badal for turning his reply on the budget speech into a cheap and vulgar rant against his former mentor and political guru S Parkash Singh Badal and the Badal family.
In a statement here, SAD legislators Sharanjit Dhillon, Pawan Kumar Teenu and Gurpartap Wadala said never before in the history of the Vidhan Sabha had a finance minister shamelessly stated that he would use the time given to him to reply to the debate on the budget to settle petty personal scores with his "shareek"-  extended family.
"The FM even stooped down to commenting on the last rites of his paternal aunt as well as the istri dhan given to his sister-in-law. While this speaks volumes about his conduct as finance minister, it is also a reflection on his 'Ehsaan Faramosh' nature which has seen use crude and derogatory language against those who nurtured him and made him what he is today.
The legislators said it was shocking that Manpreet Badal did not speak about the plight of the farmers and farm labourers and refused pleas to waive off their entire loan. "The FM also refused to give any relief to youth or employees. But he had no qualms bragging that he would bring down the Badal family. This shows his commitment to the people who elected him to this august chair".
Stating that they were pained by the series of events in the Vidhan Sabha, the legislators said it seemed that Manpreet Badal was suffering from amnesia.
"He seems to have forgotten that he and his family looted the State exchequer for years. His father enjoys no status but had no qualms about using the State chopper for joy rides. Gurdas Badal also enjoys use of a jumbo Montero vehicle as well as Gypsy vehicle as security patrol. Manpreet's father continues to enjoy the facility of gunmen posted with him. Manpreet's son also roams around with gunmen and uses them to settle personal scores as happened at a hotel in Chandigarh some time back".
-PTC News