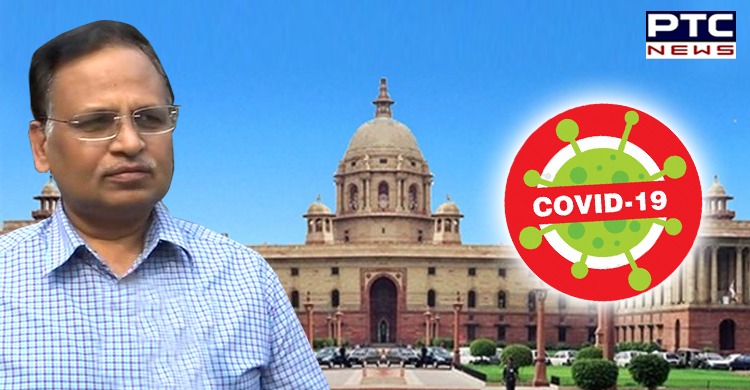 Delhi Health Minister Satyendar Jain on Friday said that the Home Ministry should first see COVID-19 cases in Gujarat, Uttar Pradesh and rest of India, then talk about managing Delhi. "This is unfortunate that despite Delhi CM's approval for doubling the testing, the order had to be cleared by MHA also," he said.

The Health Minister said that the Delhi Chief Minister gave instructions to double the COVID-19 testing but due to pressure from the Home Ministry, officials were not doing so. "I'm happy that after my letter, MHA has clarified and cleared it and I'm hopeful of testing will be doubled soon," Satyendar Jain said.

Earlier on Thursday, the MHA hit back at the Delhi government, refuting the allegations levelled by it regarding coronavirus testing. Responding to the letter written by the Delhi Health Minister dated August 27, the MHA said, "The allegation raised in the letter...is false and baseless."
It further stated that it was after the intervention of Home Minister Amit Shah that the daily tests in Delhi, which were averaging around 4,000 per day till mid-June, have increased to around 18-20,000 per day.
Also Read | 6 opposition-ruled States file plea in SC, demand cancellation of JEE-NEET exam
The coronavirus cases in India have been rising at a rapid pace. However, India's COVID-19 recoveries are nearing 26 lakh as 60,177 COVID patients have recovered in the last 24 hours and the recovery rate has touched 76.28 percent. The active cases are only 21.90 percent of total COVID cases and the number of recoveries is nearly 3.5 times the active cases, the Ministry of Health and Family Welfare said.
-PTC News