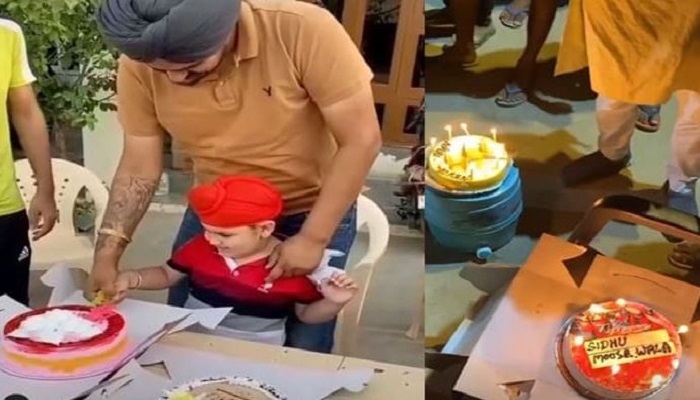 Chandigarh: 11 June 1993 was the day when legendary Punjabi Singer Sidhu Moosewala aka Shubdeep Singh was born. Today marks his 29th birthday, but we lost him 13 days ago to gruesome assassination. Nevertheless, such personalities are immortal. Likewise, Moosewala may have left the world physically but will continue to rule hearts forever.

Also Read| J-K: Hizb-ul-Mujahideen terrorist killed in Kulgam encounter
Although it has been 13 days since his untimely death, number of his fans is yet not ready to face the reality. Today on his birthday, as a special tribute to Sidhu Moosewala-We present you 5 lesser known facts about the late singer that will make you miss him even more.
Sidhu Moosewala wanted a 'superpower to cure cancer'
When asked what would be the one superpower that Sidhu Moose Wala would love to have, he said the would like to help and heal all those people who are suffering from cancer. He narrated an account, wherein a girl in his village was suffering from cancer and he really wanted to help her out. At that point, he was actually out on his UK tour, and even during his shows he used to think that the first thing he would do after touching down in India, is meet the girl's family and help them. However, by the time he reached, the girl was no more and Sidhu also felt a hole in his heart thereafter.
He wore a turban because his grandmother wanted
Sidhu Moose Wala's father also kept long hair and wore a turban, which is considered to be a very important part of Sikhi. However, after a certain time, he had to cut his hair short because he had an accident during his time in the army. He has issues with hearing properly. Therefore, when Sidhu was only a couple of years old, his grandmother wanted him to follow the path of Sikhi and wear a turban. Young Sidhu didn't know the meaning of any of this, and when he grew up he respected his grandmother's decision.
He wanted unity in the industry
During his conversation with Sonam Bajwa, Sidhu was asked to speak about one thing that he would like to change in the music industry today. His answer to the same came right from his heart. He said the only thing he wishes to change is that people should start taking a stand for one another. He said that people should be able to speak openly about what is right and wrong. He very respectfully added that he isn't talking about everyone in the industry, but there are a few who need to change.
His mother used to comb his hair every time
Everyone knows that Sidhu Moose Wala was very close to his mother, but did you know that every time when he used to go out, his mother would comb his hair. Yes, this is true. This topic was brought on by Sonam Bajwa during her candid chat with Sidhu Moose Wala. He confessed that yes this is true, and it is because his mother always used to say that being a Sikh, you should take care of your hair (kesh). Therefore, though he knew combing is not much of a task, getting ready by your mother is a joy of life he didn't want to give up on.
Also Read| 'Victory of democracy', CM Khattar congratulates newly-elected Rajya Sabha MPs from Haryana
-PTC News