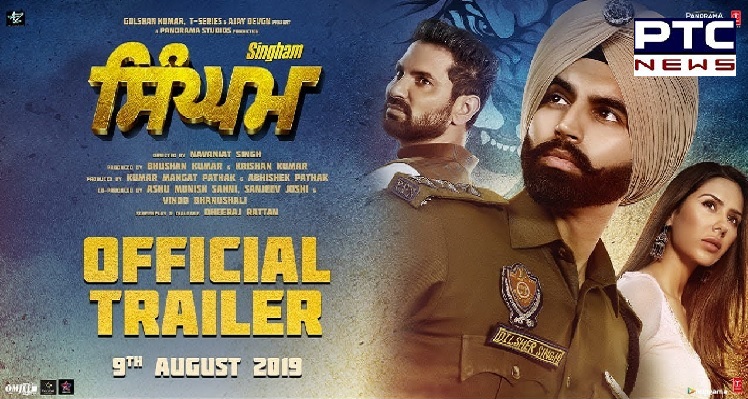 Singham Trailer Review: The much-awaited Punjabi Singham Trailer is finally out now and the film is becoming one of the most-anticipated film. The film is featuring Parmish Verma, Sonam Bajwa and Kartar Cheema in the lead roles. Singham Trailer is bringing back the essence of Bajirao Singham played by the Actor Ajay Devgn. Punjabi Singham Parmish Verma is looking amazing the character, while Sonam Bajwa is looking just pretty.
Also Read: Parmish Verma's Singham Teaser is out, brings back the essence of Bajirao
Sonam Bajwa and Parmish Verma in Punjabi Singham is looking amazing together as the spark of love and care is just as amazing as a word can be used Wow. The villain introduced in Punjabi Singham Kartar Cheema is somehow not matching level of villain character of Hindi Singham Jaykant Shikre which was played by Prakash Raj. The Punjabi Singham trailer was released under the banner of T-Series. The trailer of Punjabi Singham 2019 has started garnering love and a huge positive response.
https://www.youtube.com/watch?v=GF3ChcDt0yk
Punjabi Singham 2019 will be releasing on August 9, 2019. Likewise, as Ajay Devgn introduced Parmish Verma with intent of the character played by him, Parmish Verma is meeting the expectations of Bajirao Singham. Also, just like Kajal Aggarwal giving back to Ajay Devgn in Hindi Singham, Sonam Bajwa is just being a support to the Punjabi Singham Parmish Verma.
-PTC News