Durand Cup 2023 final: Dimitri Petratos Strikes in 71st Minute to Propel 10-Man Mohun Bagan to a 1-0 Lead Against East Bengal FC in the Durand Cup 2023 Final at Salt Lake, Kolkata. Mohun Bagan Sporting Group (MBSG) saw Anirudh Thapa receive a second yellow card in the 62nd minute, reducing them to 10 players. Despite their promising attacks in the first half, MBSG struggled with execution.
Additionally, their strong defensive line left East Bengal FC with few opportunities to threaten in the attacking third. The match remained scoreless at half-time.
As the players from both sides step onto the hallowed ground, the atmosphere is charged with anticipation. Football enthusiasts around the world eagerly await this spectacle, where passion, skill, and rivalry will converge. It's a battle not just for the trophy but also for pride, tradition, and the hearts of fans.
East Bengal's journey in the tournament has been nothing short of spectacular. Having played five matches, they've remained undefeated, securing four victories and a solitary draw. Their journey included a thrilling 2-2 draw against the Bangladesh Army in the group stage, followed by victories over Mohun Bagan (1-0) and Punjab FC (1-0). In the quarterfinal, they triumphed over Gokulam Kerala (2-1) and displayed nerves of steel in the semifinal, overcoming NorthEast United 5-3 on penalties after a 2-2 draw in regular time.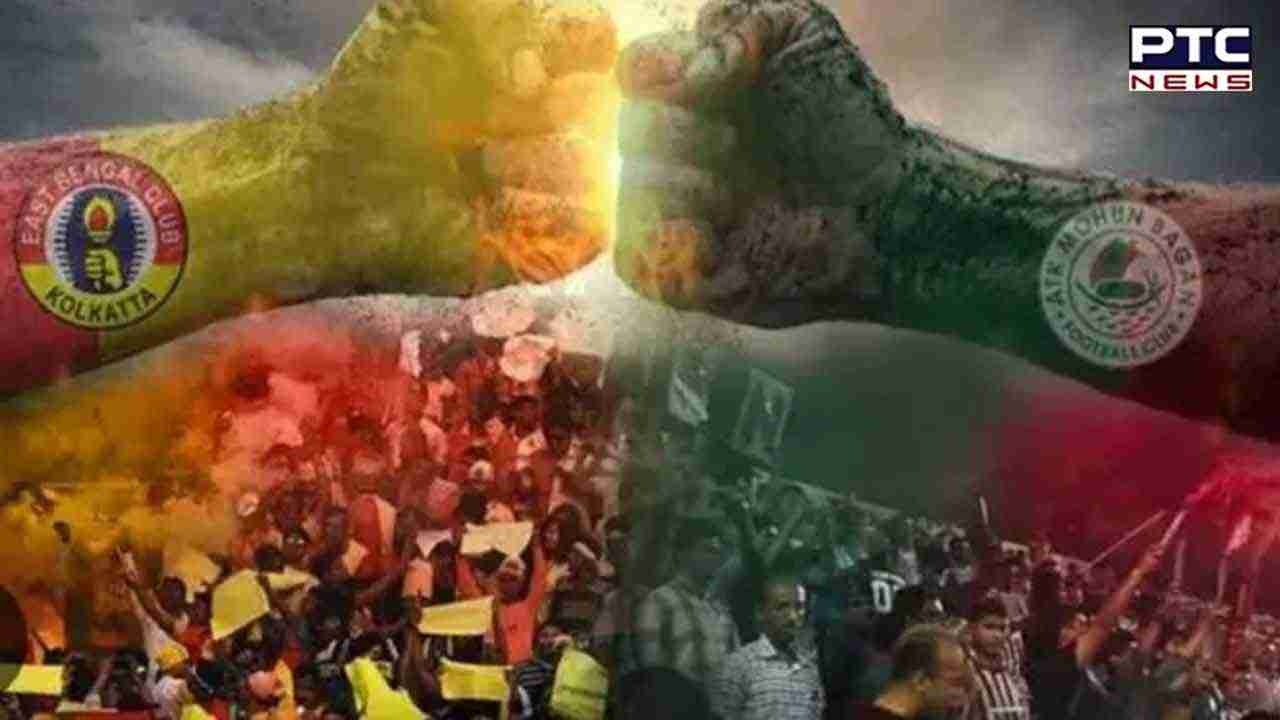 East Bengal, known as the "Red and Gold Brigade," shares a rich history with Mohun Bagan in the Durand Cup. Both clubs have won the prestigious tournament 16 times, with their last victories dating back to 2004 (East Bengal) and 2000 (Mohun Bagan). This clash represents an opportunity for one of these storied clubs to break the deadlock and secure their 17th Durand Cup title.
For fans, this is more than just a football match; it's a historic event steeped in tradition and emotion. The Salt Lake Stadium is set to be a sea of green and maroon for Mohun Bagan supporters and red and gold for East Bengal faithful. Memories of past encounters, moments of glory, and a sense of rivalry dating back decades will add to the intensity of the occasion.
This showdown also carries the weight of history, reminiscent of the 2004 Durand Cup final when East Bengal emerged victorious with a 2-1 scoreline. As the two football giants prepare to lock horns once again, the Salt Lake Stadium will bear witness to a clash of titans, a battle for supremacy, and a celebration of the beautiful game.
Stay with us as we bring you live coverage of the Durand Cup 2023 final match between Mohun Bagan and East Bengal, unfolding at the iconic Salt Lake Stadium in Kolkata. Join us for all the thrilling live updates, as the footballing world turns its attention to this historic encounter.
Also Read: Former Zimbabwe cricket captain Heath Streak passes away at 49 after brave battle with cancer
- With inputs from agencies