PTC Web Desk: The Narendra Modi Stadium in Ahmedabad, which is situated alongside Sabarmati River, proudly holds the title of the world's largest cricket ground. Admired for its grandeur, this stadium is all set to be the venue for the World Cup final match between India and Australia on Sunday.
Let's take a closer look at the historical background and distinctive attributes of the Narendra Modi Stadium in Ahemdabad. 
Stadium's historical background

Established in Ahmedabad back in 1982, the stadium initially had a seating capacity of 49,000 spectators. However, in 2015, former president of the Gujarat Cricket Association and now Prime Minister, Narendra Modi, took the decision to undertake a complete renovation of the stadium. The results were unveiled in 2020, revealing a remarkable transformation with a seating capacity expanded to 1,32,000 fans, making it the largest cricket venue worldwide. Prior to this redevelopment, the Melbourne Cricket Ground in Australia held the record with a capacity for 90,000 spectators.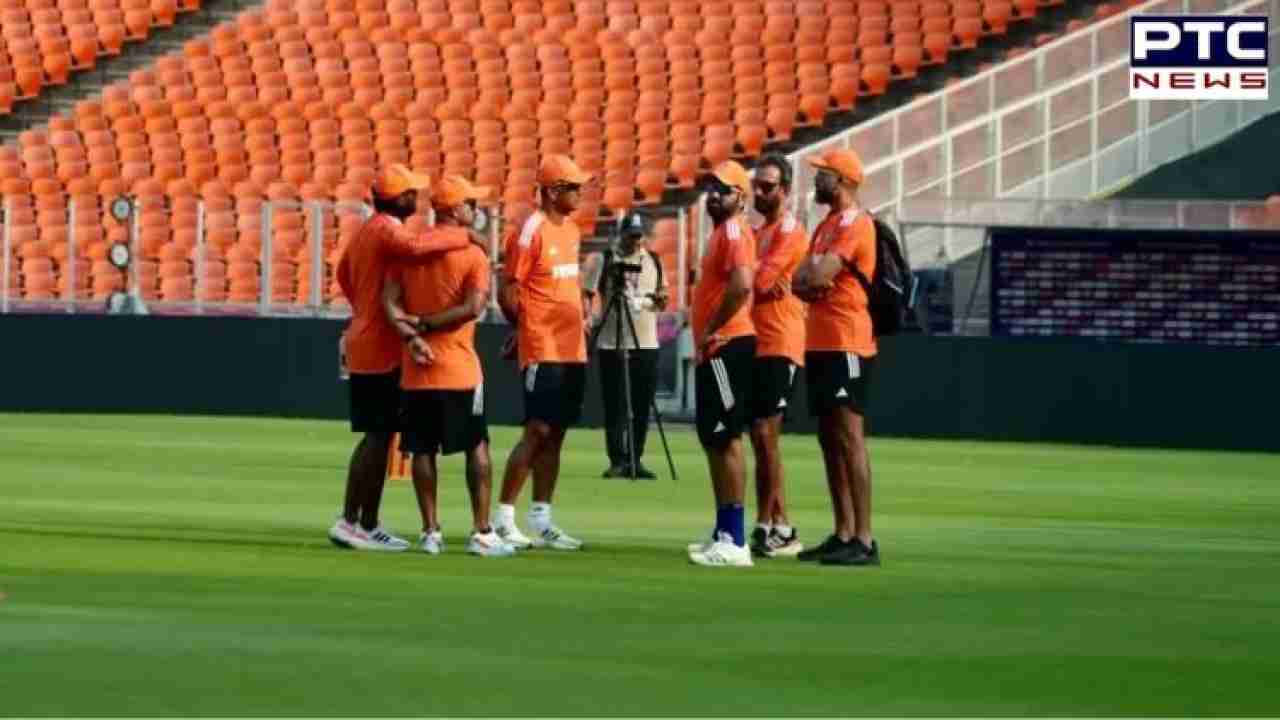 Narendra Modi Stadium: World's Largest Venue for Cricket

Spanning around 63 acres, this splendid stadium boasts four entry gates. In addition to the customary four dressing rooms commonly found in cricket stadiums, Narendra Modi Stadium in Ahmedabad features six indoor practice pitches and three outdoor pitches. Furthermore, the stadium serves as a home for a cricket academy. The seating arrangement provided for spectators in this stadium is noteworthy.
Historic Sporting Moments 

This ground has been the backdrop for numerous notable records. Sunil Gavaskar achieved the milestone of scoring 10,000 test runs against Pakistan during the 1986-87 match, becoming the first batsman to accomplish this feat in Test history. In February 1994, Kapil Dev set a new record for the most wickets taken on this ground, surpassing Sir Richard Hadlee. Later, in 2013, Sachin Tendulkar marked his achievement of scoring 30,000 international runs on this very ground. Additionally, in February 2020, the 'Namaste Trump' event was conducted at this venue during the visit of former US President Donald Trump to India.

Set To Host Biggest Match In History

This Sunday, the final match of the 2023 World Cup between India and Australia will take place on this ground. Undoubtedly, it marks the first significant challenge for the pitch of the world's largest cricket stadium. This venue has witnessed several crucial matches, including the 2011 World Cup quarter-final clash between India and Australia.
- PTC NEWS
Join Whatsapp Channel