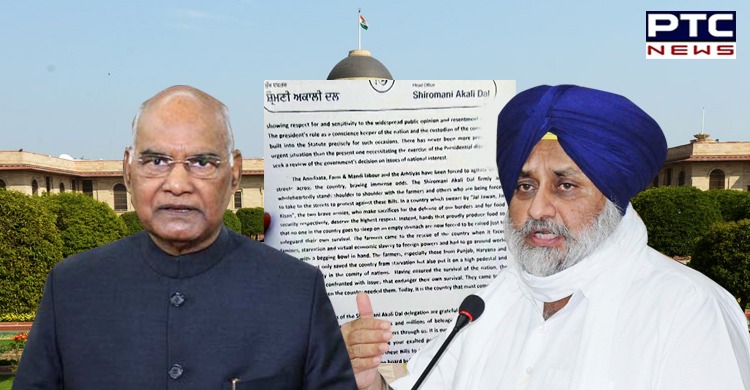 A delegation of Shiromani Akali Dal led by party president Sukhbir Singh Badal met President Ram Nath Kovind on Monday and requested him not to sign on 'anti-farmer' bills that have been forcefully passed in Rajya Sabha.

"We requested him to send back the bills to the Parliament," said Sukhbir Singh Badal.
Also Read | Former CM Prakash S. Badal says Akalis never had any lure of office, we stand for principles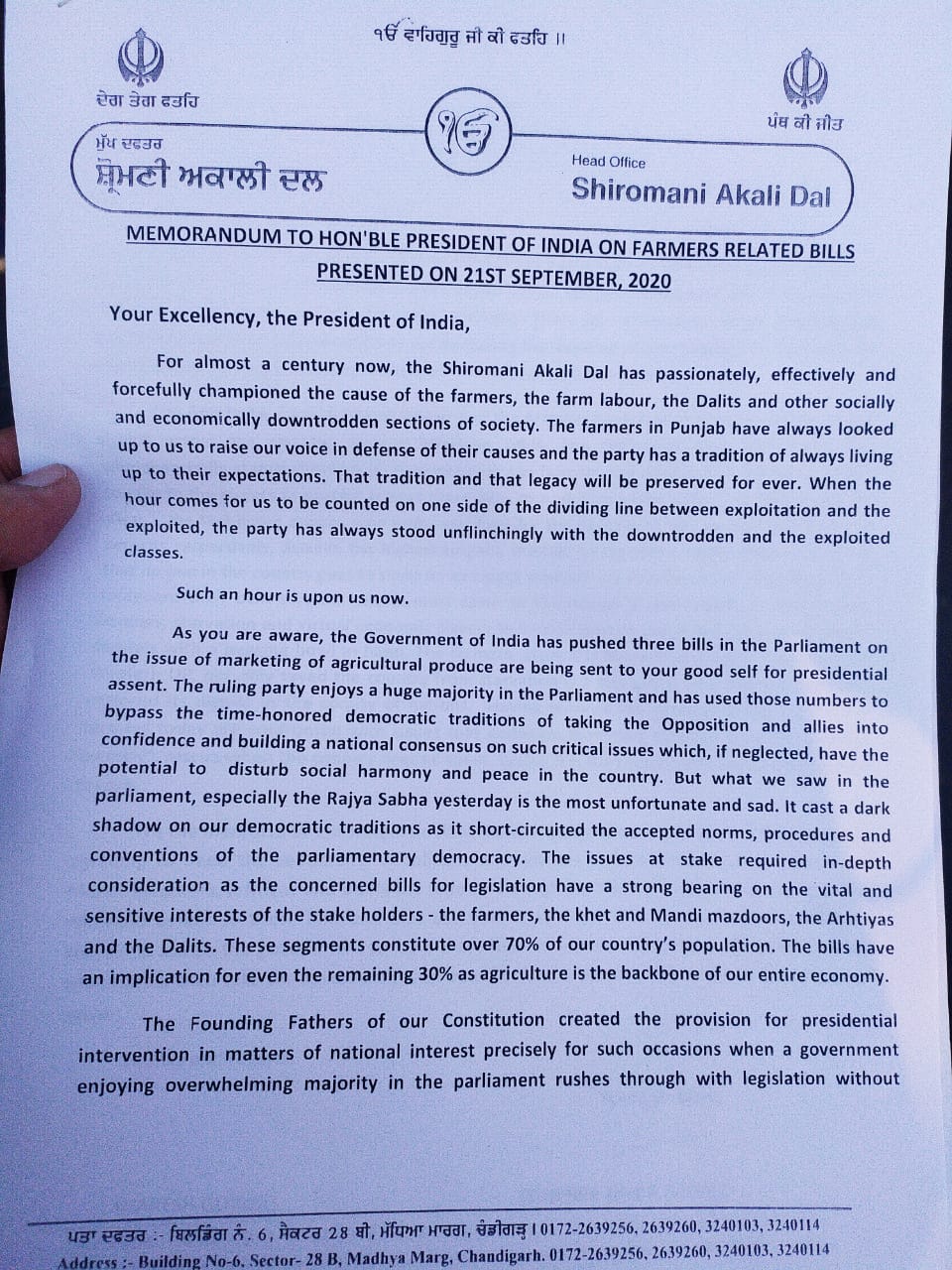 He mentioned, "The Anndaata, Farm & Mandi labour and the Arhtiyas have been forced to agitate on the streets across the country, braving immense odds. The Shiromani Akali Dal firmly and wholeheartedly stands shoulder to shoulder with the farmers and others who are being forced to take to the streets to protest against these Bills."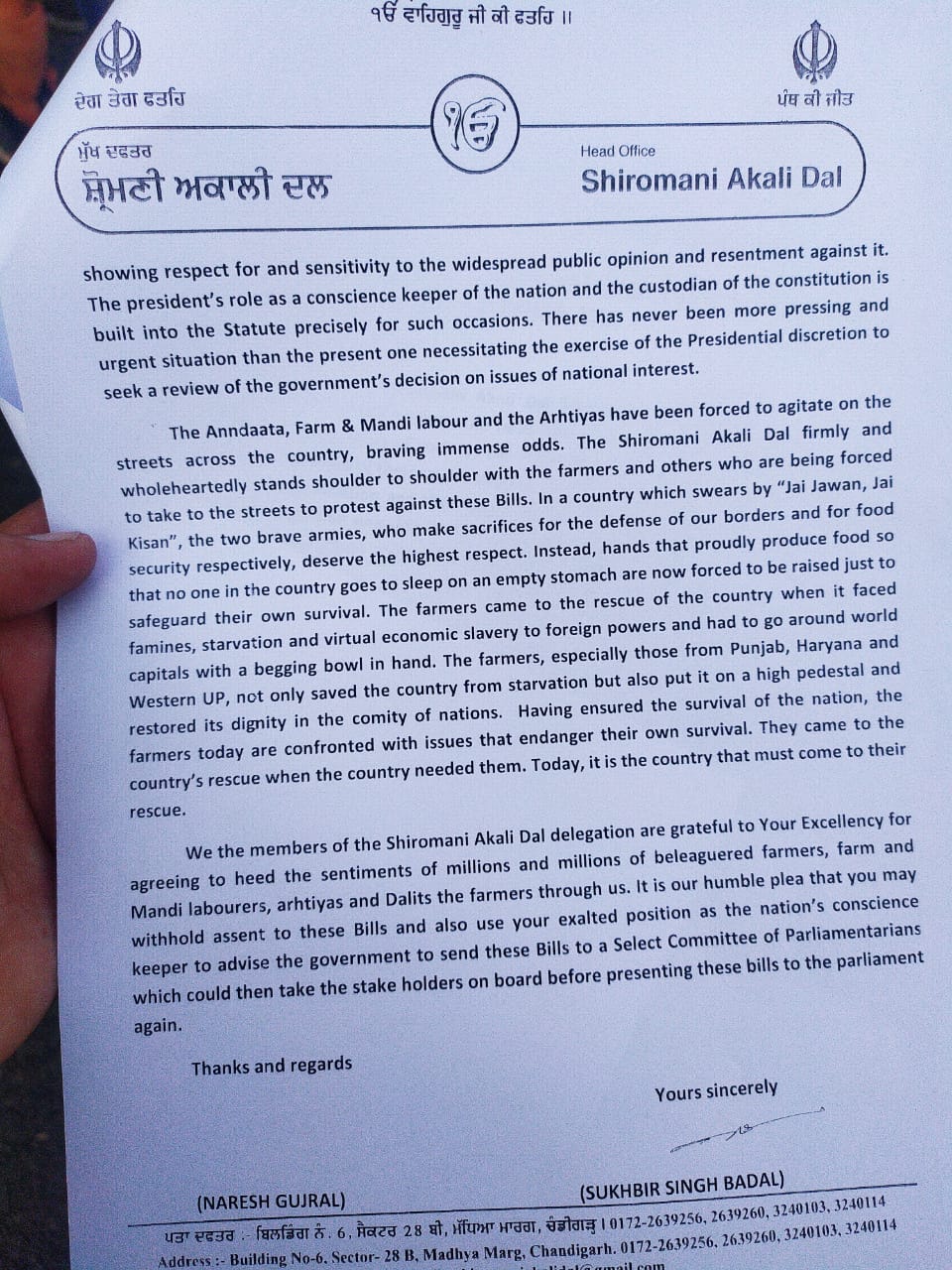 "In a country which swears by "Jai Jawan, Jai Kisan", the two brave armies, who make sacrifices for the defense of our borders and for food security respectively, deserve the highest respect." SAD said in the memorandum.
https://www.facebook.com/ptcnewsonline/videos/3358145447610922/
"The President's role as a conscience keeper of the nation and the custodian of the constitution is built into the Statue precisely for such occasions. There has never been more pressing and urgent situation than the present one necessitating the exercise of the Presidential discretion to seek a review of the government's decision on issues of national interest." the memorandum stated.
Also Read | President accepts Harsimrat Kaur Badal's resignation from Union Cabinet
-PTC News