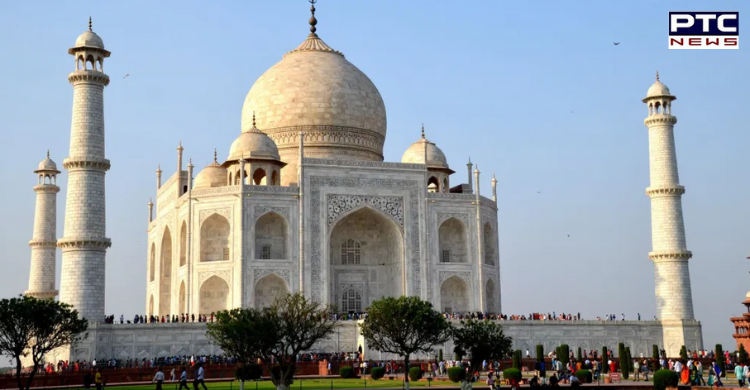 After a six-month shut down because of the pandemic, the iconic monument Taj Mahal in Agra is all set to reopen on Monday with strict COVID19 guidelines.

However, couples eager to get a shot of themselves on the bench before the Taj Mahal will have to wait a little longer since the guidelines include compulsory 6 feet distance and any lovey-dovey shots or cozy family photos on the premises is not allowed.

Also Read | Poor connectivity forces kids to climb trees to study online in Haryana's Morni
More than one person can be in the same frame, but only if they have a distance of 6 feet between them, Archaeological Survey of India (ASI) superintending archaeologist for the Agra circle, Vasant Kumar Swarnakar said, "Tourists can click solo pictures, but to get clicked with someone else, they will have to follow social-distancing norms," he added, saying the rules have been framed because "coronavirus-related precautions are of utmost importance right now".
Apart from that, the guidelines bar cash transactions on the premises, and booking of tickets will only be possible through e-payment. The six-foot distance is mandatory between tourists even when not clicking photos, and everyone will need to carry masks and sanitizers.

Also Read | Former CM Prakash S. Badal says Akalis never had any lure of office, we stand for principles
Further, no tourist will be frisked during security checks. After pass through a metal detector, tourists will be scanned by a security person using a handheld detector. All areas of ​​the Taj Mahal complex with tourist traffic will be sanitized at least twice daily.
-PTC News