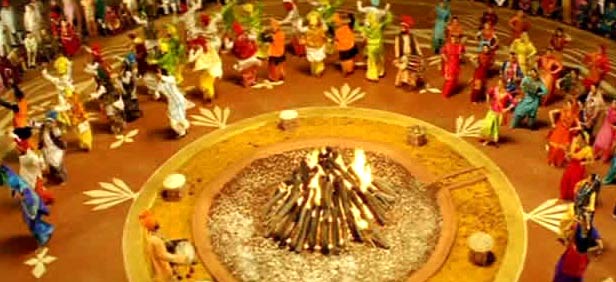 The tale behind the festival of Lohri- 'Dulla Bhatti da Kissa'  : Dulla Bhatti , well known hero of Punjab, was a Rajput. He initiated uprising against Mughal emperor Akbar. It is a heroic tale in Punjabi popularly known as 'Dulle di vaar'.  It recites the events of  'Dulla Bhatti'. On the other side , there is a famous region still intact in Erstwhile Punjab now in Pakistan well known as 'Dulle Di Baar ' the forest of Dulla Bhatti. This prominent Punjabi hero is buried at Miani Sahib Qabristan (Graveyard) in Lahore, Punjab, Pakistan. In the town Dullewala of Bhakkar District , he had a stay with his supporters. The town was named on Dullewala.
Born in a Punjabi family, his mother Ladhi and father Farid Khan lived in the area of Sandal Baar, near Faisalabad now in Pakistan , the tale of 'Mirza Sahiba' came from the same area. Dulla belonged to the warrior clan of Bhattis. He followed the path of his father and grandfather and supported guerrilla warfare against the Mughal Empire. He said no to the tax system and declined to accept the authority of Mugals. The level of resistance by the rebels went to such an extent that Akbar had to shift the Capital to Lahore for nearly 20 years. Akbar ordered the execution of the rebels when he came to Lahore.
Dulla was not told the reason of death of his father and grandfather until he grew up. A presumption says that Dulla was born at the same time as Akbar's son Salim (who would later become Emperor Jahangir) but Salim was a under the observation on doctors. Akbar brought in Ladhi , Dulla's mother and a strong rajput woman , to his palace in Delhi and made her to breast feed Salim. In this manner,  Dulla and Salim were brought up by Ladhi. As adolescents, these two had a good friendship. Dulla and his mother went back to their homeland.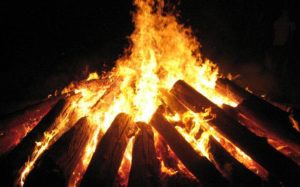 The story of Dulla has been poetically written, and has been written in style known as Saddaan . The above incident is thus narrated: Tera saandal dada maareya, ditta bhore vich paa, Mughlaan puthhiyaan khallaan laah ke bhariyaan naal hawaa.
In the Eastern Punjab called India Punjab , Lohri bonfires mark the end of bone chilling winters and the start of spring , Capricorn Constellation-Makar appears over the horizon, all the people in Punjab mark Dulla Bhatti's social and humanitarian contribution made to rescue and then reintegrate the abducted children and girls from the Mugals. The Lohri Song is sung upon the birth of a baby boy- for the agricultural community this marks continuation of the family land occupation.
The verse says-
Sunder mundriye hoe!
Tera kaun wicahara hoe!
Dullah bhatti walla hoe!
Dullahe di dhee vyayae hoe!
Ser shakkar payee hoe!
Kudi da laal pachaka hoe!
Kudi da saalu paatta hoe!
Salu kaun samete!
Mamhe choori kutti! zamidara lutti!
Zamindaar sudhaye!
bade bhole aaye!
Ek bhola reh gaya!
Sipahee pakad ke lai gaya!
Sipahee ne mari eet!
Sanoo de de lohri te teri jeeve jodi
Paheenve ro te phannve pit! "
Dulla grew up as a warrior following footprints of his father and grandfather. His mother narrated him all about the past that ignited the fire and Dulla pledged that his only purpose in life was to defeat Akbar and kill him.
In the intervening time, Salim had a fall out with Akbar over Salim's love affair with Anarkali. Salim rebelled and came up North-west and met up with Dulla. Salim instigated Dulla further to achieve his own goal. Then , Dulla built up a small army of dacoits with the support of Salim .
They planned to loot from the royal treasure and merchants in the area of Sandal Bar. The major loots were stealing horses from a merchant who was supposed to be working for the Akbar and then robbing Akbar's gifts sent from the Middle East.
They used to distribute the loot money and things among the poor that made him popular rebel hero. His compassion for the poor and his help in getting poor girls married is still remembered especially during the times of celebrating the festival of Lohri.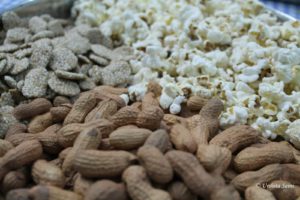 Sundar munderiye
Tera kaun vichaara
Dulla bhatti waala
Dulle ne dhii vehaayi
Ser shakkar paayi
Kudi da saalu paata
Kudi da jeeve chacha
Kudi de maame aaye
Gin gin paule laaye
Ikk paula khus geya
Te zimiindaar russ geya
Aayiin aayiin chachi
Tera putt chadhu ga haathi
Haathi de kann vich jaun
Ni tere putt hon ge nau
Nau(h)aan di kamaayi
Ni tere dar dar chadh di aayi ..Seeing so much support for his nephew, Dulla's uncle Jalaludin, got jealous and complained to Akbar against Dulla.
Dulla kidnapped two wives' of Akbar who were going for the Haj pilgrimage. Akbar got filled with anger and ordered his soldiers to imprison or kill Dulla and make possible the safe release of his queens. A huge army was sent on the mission.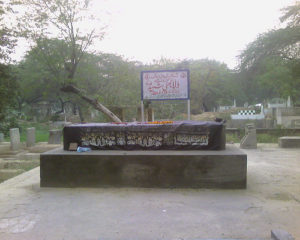 Dulla's supporters and other people tried to save him, but all in vain. More army from ruling side was called to handle the situation. In the attack, Dulla's son got killed and Dulla was made captive and later he was hanged to death.
- PTC News