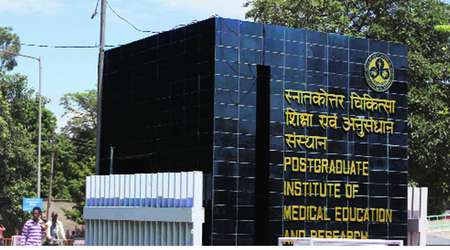 A 24-year old post graduate medical student hailing from Tamil Nadu allegedly committed suicide in Chandigarh on Monday.
Tamil Nadu Chief Minister K Palaniswami condoled his death and directed officials to make swift arrangements to bring his body to his hometown Rameswaram. He also announced a solatium of Rs three lakh to his family.
Dr Krishna Prasath R, who doing his PG course at the Post-Graduate Institute of Medical Education and Research in Chandigarh, allegedly committed suicide by hanging himself from the ceiling of his hostel room, police said.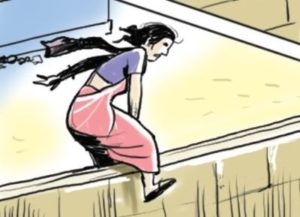 He was a junior resident in the Department of Radio diagnosis and Imaging, at PGIMER, and hailed from Rameswaram in Ramanathapuram district of Tamil Nadu.
A report from Rameswaram said, Krishna Prasath was the son of a priest of a Lord Hanuman sub-temple in the famous Lord Ramanathaswamy temple complex in the island town.
Quoting temple officials, the report said the family members of Krishna Prasath were informed about his death over phone and they have immediately left for Chandigarh.
"Considering the family situation of the student, I have ordered a solatium of the Rs three lakh to the family of Krishna Prasath from the Chief Minister's Relief Fund," Palaniswami said in a statement in Chennai.
"Prasath was found hanging from the ceiling of his room. He used a rope to commit suicide," Station House Officer at Sector 11 Police Station, Inspector Lakhbir Singh, said, adding the reason behind the extreme step was not known.
A case had been registered, Singh said, adding further investigations were under progress.
This is the second death of a PG medical student from Tamil Nadu since last month.
28-year-old Sharath Prabhu, hailing from Coimbatore, was found dead at his rented flat in northeast Delhi's Shahdara area on January 17.
Prabhu was a first-year post graduate medicine student at the University College of Medical Sciences, affiliated to the Delhi University.
Police had then said they were probing whether he died due to drug overdose. PTI