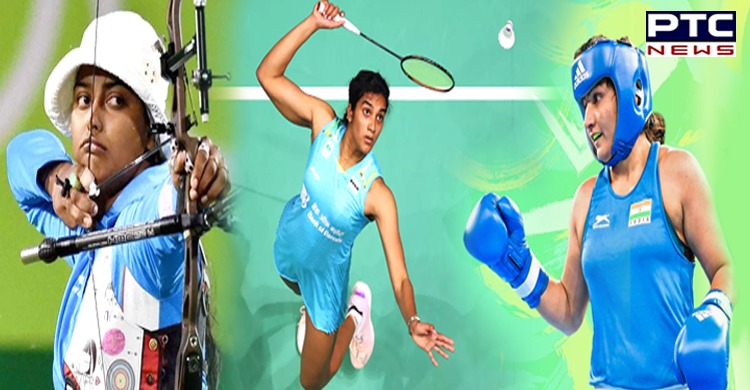 Tokyo Olympics 2020: In what may be seen as another medal hope for India, Badminton player PV Sindhu, archer Deepika Kumari, and boxer Pooja Rani have booked berths in their next rounds, respectively.

World number 7 PV Sindhu on Wednesday defeated Hong Kong's Ngan Yi Cheung in a group match to enter the knockout stage. In both her game so far, she has not let her opponent take the game to a third set.
Also Read | Tokyo Olympics 2020: Indian Hockey team makes an impressive comeback, defeats Spain by 2-0
Now, she will take on Denmark's M. Blichfeldt in Round of 16 to enter the quarterfinals at 6:15 am on July 29.
Also Read | India at Tokyo 2020: Full list of athletes qualified for Olympics
On the other hand, boxer Pooja Rani defeated Algeria's Ichrak Chaib 5-0 in the Round of 16 to enter the quarterfinals. Now, she will face China's Li Qian in the quarterfinals. Her match is scheduled to be held at 3:36 pm on Thursday, July 29.

Archer Deepika Kumari was off to a good start after she defeated Bhutan's Karma 6-0 in Round of 32. In Round of 16, she defeated US' Mucino-Fernandez 6-4 in a nail-biting match.
Meanwhile, Great Britain defeated the Indian Hockey team 4-1 in the group stage on Wednesday. In Rowing, the pair of Arjun Lal Jat and Arvind Singh finished last in the semifinals.
Archers Tarundeep Rai and Pravin Jadhav both lost their matches in Round of 16. Rai was defeated by Israel's I. Shanny in a shoot-off while Jadhav lost to the world's number 1 archer Brady Ellison.
-PTC News