PTC Web Desk: The Dallas Cowboys, a prominent NFL franchise, have begun the 2023 season with a compelling new motto: "Carpe Omnia," which translates to "Seize Everything." This is more than just a catchphrase; it serves as a mission statement and a rallying cry for both the team and its extensive fan base. However, in a surprising move, the famous football team, Dallas Cowboys, participating in the National Football League (NFL) in the United States, has featured a picture of Sikh warrior Jarnail Hari Singh Nalwa on their jersey. Besides, Hari Singh Nalwa's image is also displayed in the team's themed poster.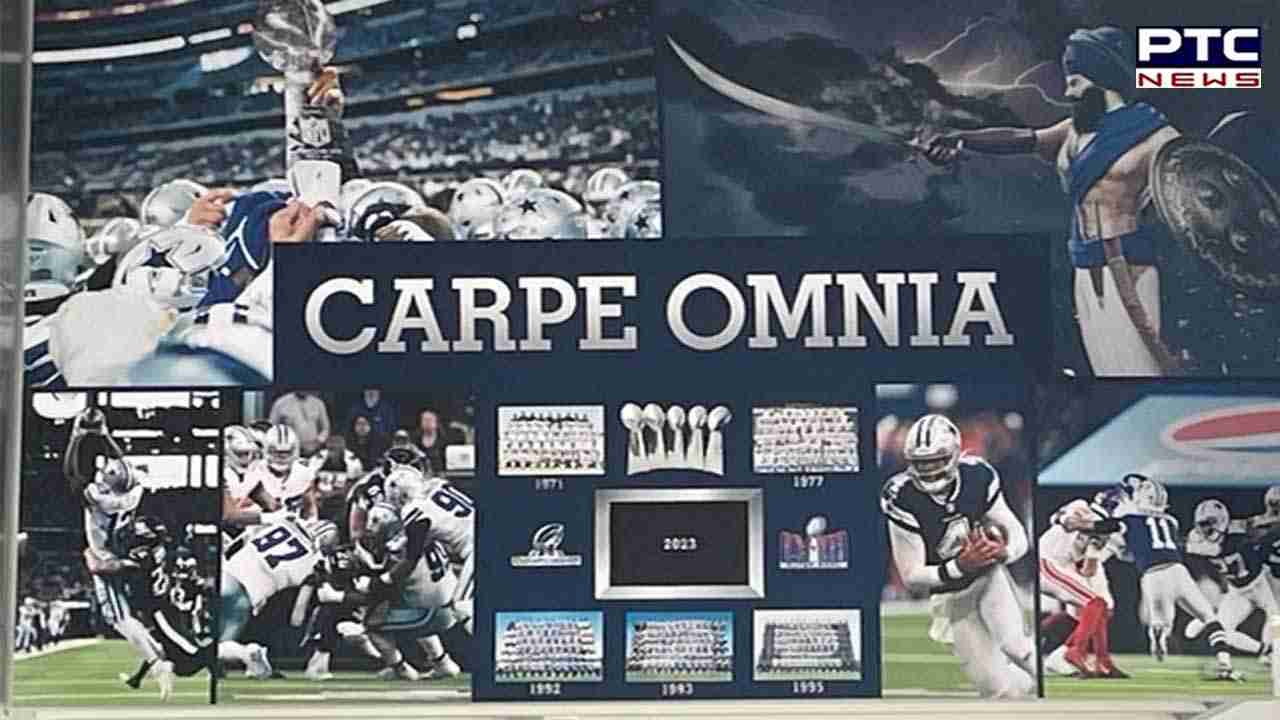 The team has also adopted a theme, 'Carpe Omnia,' which translates to 'Seize Everything' or 'Win It All' in the context of achieving victory and conquering all challenges.
Punjabis on social media are sharing images of hoodies featuring pictures of athletes, including Jarnail Singh Nalwa and are expressing that the famous American football team is drawing inspiration from Jarnail Singh Nalwa.
About Hari Singh Nalwa

Jarnail Hari Singh Nalwa  was a prominent Sikh military commander and statesman during the early 19th century in the Sikh Empire. He played a crucial role in expanding the Sikh Empire's territories and was known for his military prowess and administrative skills. Jarnail Hari Singh Nalwa  was born in 1791. He held the esteemed position of being the commander of the Sikh empire's army under the leadership of Maharaja Ranjit Singh. He earned a reputation as the most formidable Sikh warrior for his ability to subdue turbulent forces in Afghanistan.
Nalwa's military prowess and leadership were instrumental in the conquest and control of various regions, including Kasur, Sialkot, Attock, Multan, Kashmir, and Peshawar, during his time.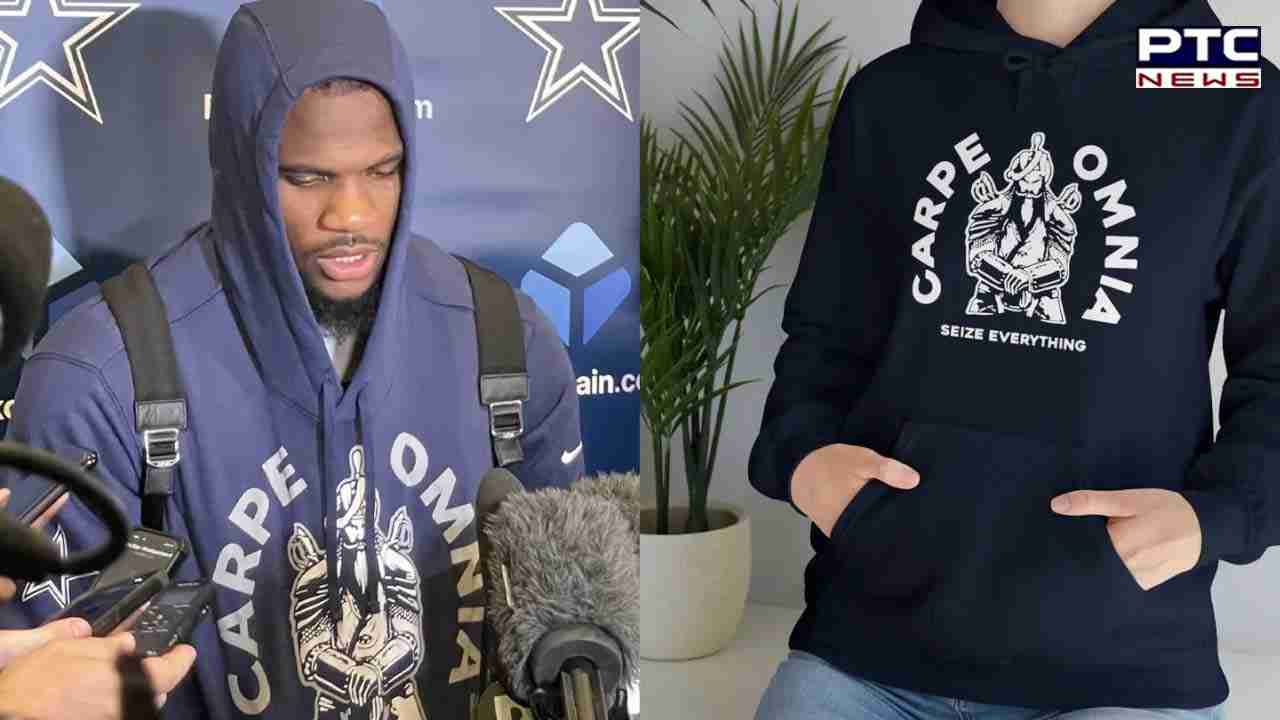 Sidhu Moosewala's tribute to Hari Singh Nalwa  
In November last, the family of the late singer Sidhu Moosewala had also unveiled their son's song titled "Vaar" on his YouTube channel. This release marked the second song to come out after his tragic murder on May 29 in punjab's Mansa. Within just over eight hours of its release, the song had accumulated nearly 7 million views.
"Vaar" is a track that was both sung and composed by Sidhu Singh Moosewala. It pays tribute to the courage and valor of the legendary Sikh warrior Hari Singh Nalwa. The song was launched on the occasion of the 553rd Gurpurb, which commemorates the birth anniversary of Sikhism's founder, Guru Nanak Dev.
"Until the lions have their own historians, the history of the hunt will always glorify the hunter," read the post on Moosewala's official Instagram handle which also shared the video of the song.
- PTC NEWS