Lucknow, January 27: On Friday, Uttar Pradesh Chief Minister Yogi Adityanath lauded 'Operation Kayakalp' that was launched to give a facelift to the government schools. He further said that almost 60 lakh new students were admitted to Basic Education Council schools in six years.

While CM Yogi interacting with the school children during Prime Minister Narendra Modi's popular annual programme on 'Pariksha Pe Charcha', he said that before 2017, children were forced to go to schools barefoot but now they wear proper uniforms and carry school bags. The state government under UP Free School Uniform Scheme, has started a direct bank transfer (DBT) process of Rs 1,200 to parents of 1.91 crore children to buy uniforms, sweaters, shoes, socks, school bags and stationery items for their wards.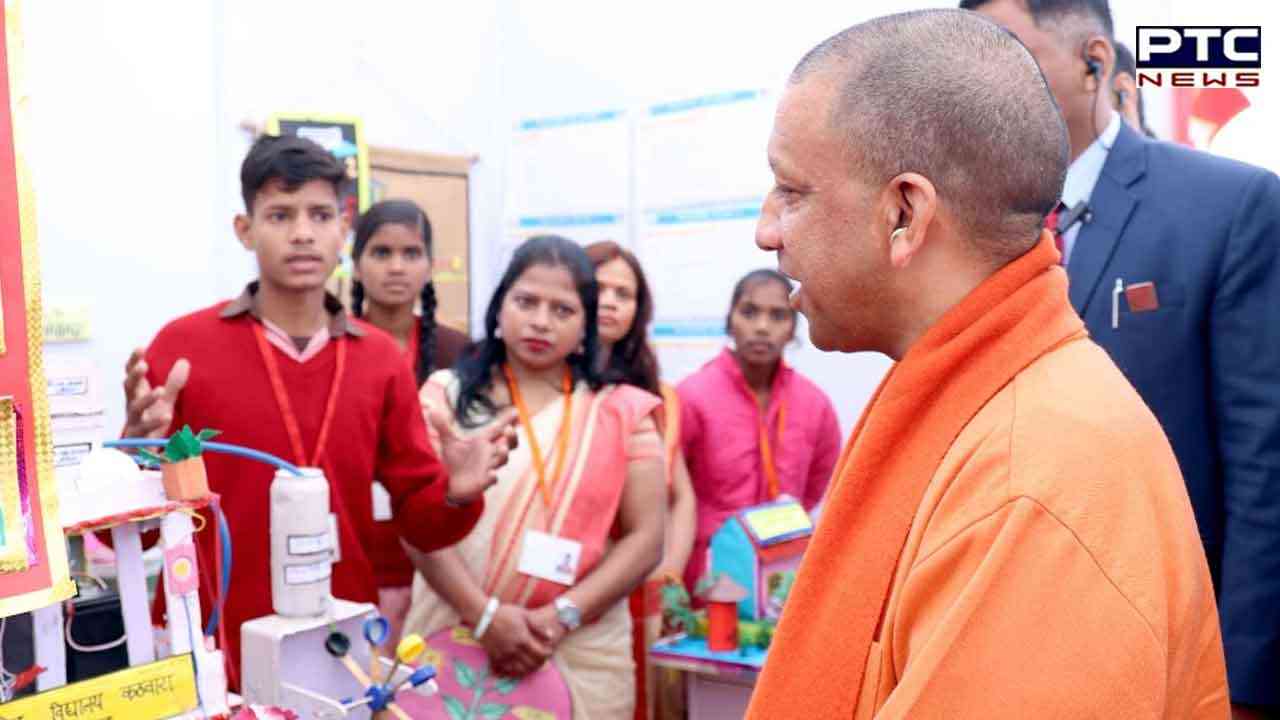 Also Read: J-K:Bharat Jodo Yatra temporarily halted after

Congress alleges security lapse
Under the innovative efforts like the 'Skill India Mission' will give a momentum to the campaign to bring further change in the state of education in UP, according to the statement issued.
Further while addressing the public he said students who are appearing for board examination should not take unduly pressure to score high marks as this can have a impact on them.
"Students should be encouraged for a healthy competition, but they should not be pressured for more marks. Often due to the stress arising out of the pressure, children are unable to perform well in exams," the chief minister said.
Yogi Adityanath honoured a total of 1,698 students and also awarded Rs 1 lakh, tablets, citations and copies of the book 'Exam Warriors' authored by Prime Minister Modi. Adityanath said the state government was paying special attention to the education of the girl child under the Mukhyamantri Kanya Sumangala Yojana.
Also Read: 'Pariksha PeCharcha': 'Gadgets not smarter than you', says PM

Modi as he encourages students for self-belief
- With inputs from agencies