Amargarh (Malerkotla), June 9: Punjab Chief Minister Bhagwant Mann announced the formation of a dedicated "Road Safety Force" to tackle the rising fatalities from road accidents in the state. Speaking at the dedication ceremony of the Regional Driving Training Centre in Amargarh, the Chief Minister emphasized the need to streamline traffic and reduce road accidents.
With an average of 14 lives lost daily due to road accidents in Punjab, the Road Safety Force will be responsible for ensuring safe driving practices, curbing rash driving, and improving road discipline. The Chief Minister highlighted the importance of education and training in preventing accidents and emphasized the government's commitment to creating a culture of road safety.
During the event, CM Bhagwant Mann also expressed his dedication to serving the people of Punjab, stating that taking even a single rupee from the public is akin to consuming poison for him.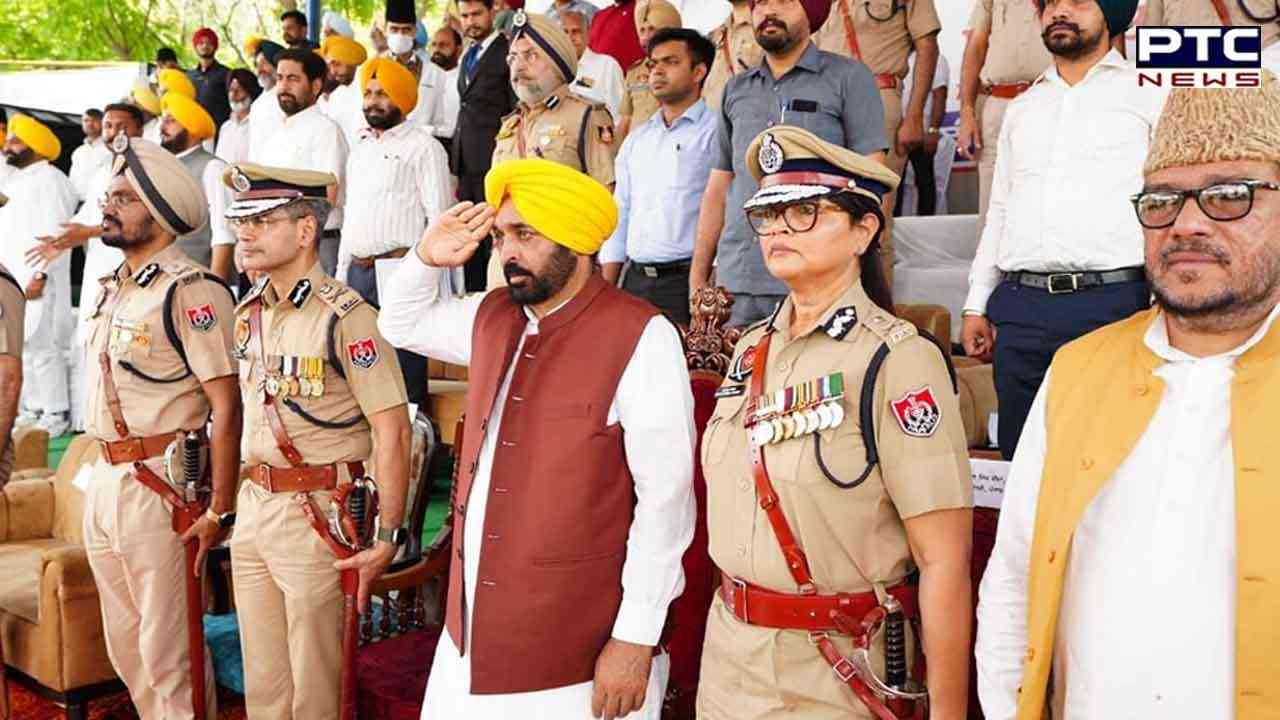 Also Read: Punjab: Three held for gangster Jarnail Singh's killing in Amritsar
He emphasised the importance of an honest, transparent, and responsive government that prioritizes the welfare of its citizens. Criticizing opposition parties for their misdeeds, the Chief Minister vowed to hold them accountable for their actions and recover every penny they have taken from the state.
In addition to road safety measures, CM Bhagwant Mann announced the state government's plans to double the utilization of canal water for irrigation purposes by the coming year, aiming to conserve underground water resources. He also announced the government's intention to bid for the purchase of the Goindwal Thermal Power Plant, marking the first time the state government will attempt to acquire a private plant. Furthermore, the Chief Minister highlighted the consolidation of three departments to optimize the utilization of canal water, with the goal of increasing irrigation water usage from the current 30 per cent to 70 per cent by next year.
The Chief Minister emphasized the significance of the Sarkar Tuhaade Dwaar (Government at Your Doorstep) program, a flagship initiative of his government aimed at resolving public issues and assessing the performance of government officials. Through this program, Cabinet Ministers and officers, including Deputy Commissioners, are encouraged to visit villages and interact with the people to better understand their needs and deliver effective governance.
During the event, CM Bhagwant Mann also announced the construction of a new bypass in Amargarh at an estimated cost of Rs 45 crore.
Cabinet Minister Laljit Singh Bhullar and other officials were present at the ceremony, which showcased the government's commitment to road safety, public service, and efficient governance.
Also Read: Political Tweet War: Navjot Kaur Sidhu enters Twitter war, reveals political hidden secrets
- PTC NEWS