World Record for Teeths: How many teeths do you have? 32 teeth right? Have you ever heard or seen someone with six extra teeths i.e. 38 teeths? Your answer must be no obviously. 
Now let us take you across, this Indian woman who has been crowned Guinness World Record title for having most teeth, yes you read that right! 
The official page of Guinness World Record keeps sharing peculiar and bizarre videos showcasing talent and stunts performed by various people across the world. The majority of these records leave people amazed and the videos demonstrating them are fascinating to watch buy you have never ever seen nor heard of this shocking and peculiar case of woman with most teeths.
Who is Kalpana Balan? 
26-year-old Indian woman, Kalpana Balan has been crowned Guinness World Record title for having 38 teeths that are more than a typical adult
Indian woman has four extra mandibular on lower jaw and extra maxillary on upper jaw. Kalpana's teeth started growing one-by-one when she was in her teenage years. Getting into the detailing, the extra teeths don't cause her pain, but they do pose an issue when she eats, as food often gets stuck in between them.
Shocked, Scared and Blessed 
Shocked by her teeths, Kalpana took advise from dentist who suggested her to wait until teeths are fully grown for easy surgical removal of them. 
But however, Kalpana decided to keep her teeths as they were as she feared undergoing teeth removal procedure.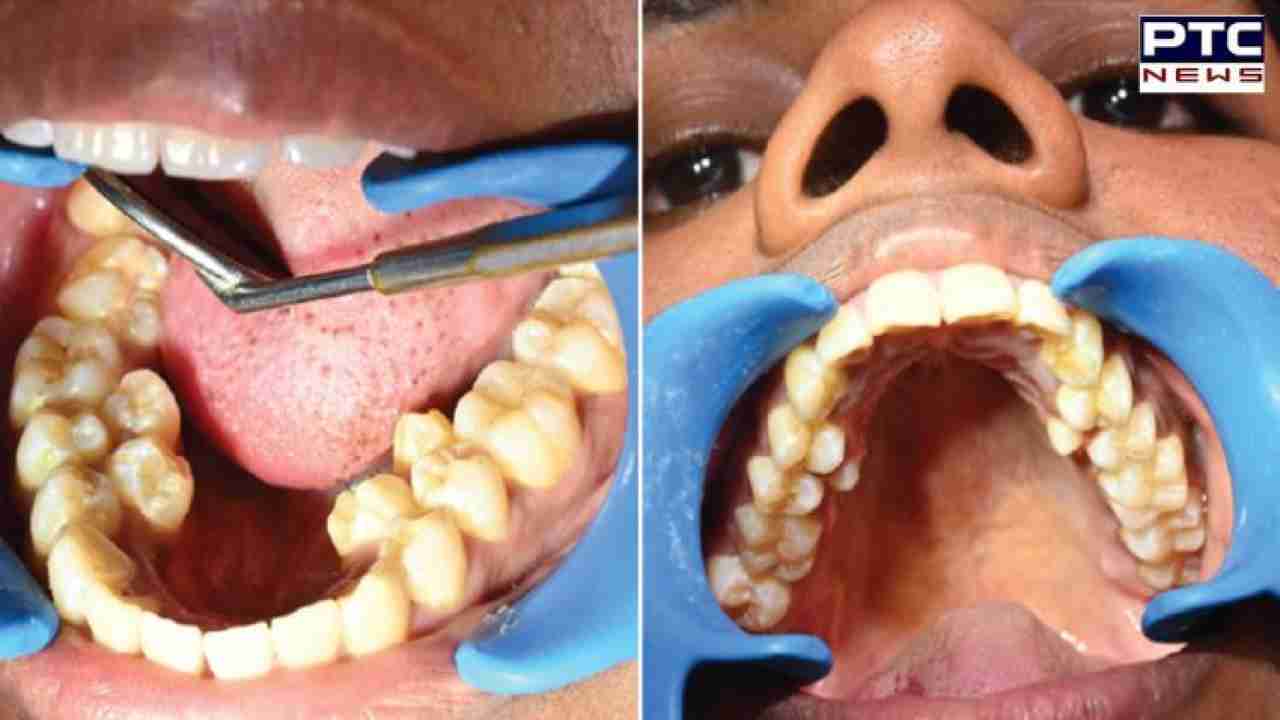 Shocked and scared for the removal, Kalpana decided to keep her teeths and get blessed as she sets Guinness World Records for most teeths (female)
So happy for getting world record title, Kalpana said, "It's my lifetime achievement."
Most teeth (male)
The most teeth in a person's mouth is 41, and was achieved by Evano Mellone (Canada), in Montreal, Quebec, Canada, as verified on 11 November 2021.
Evano was confident he had enough teeth in order to surpass the previous record of 37, but upon visiting the dentist for his official count he discovered one more than he expected, as well as one further hidden tooth which had not broken through the gum surface.
- With inputs from agencies
Join Whatsapp Channel