Ahmedabad, May 31: A team of scientists led by Professor Abhijit Chakraborty from the Physical Research Laboratory (PRL) in Ahmedabad has made a remarkable finding—an alien planet that is 13 times larger than Jupiter and has the highest density ever recorded. This discovery marks the third exoplanet identified by PRL scientists and has been published in the journal Astronomy & Astrophysics Letters.
Collaborating with scientists from Germany, Switzerland, and the United States, the team employed the indigenous PRL Advanced Radial-velocity Abu-sky Search spectrograph (PARAS) at the Gurushikhar Observatory in Mt. Abu to precisely measure the planet's mass. With a density of 14 g/cm3, this exoplanet defies previous density records.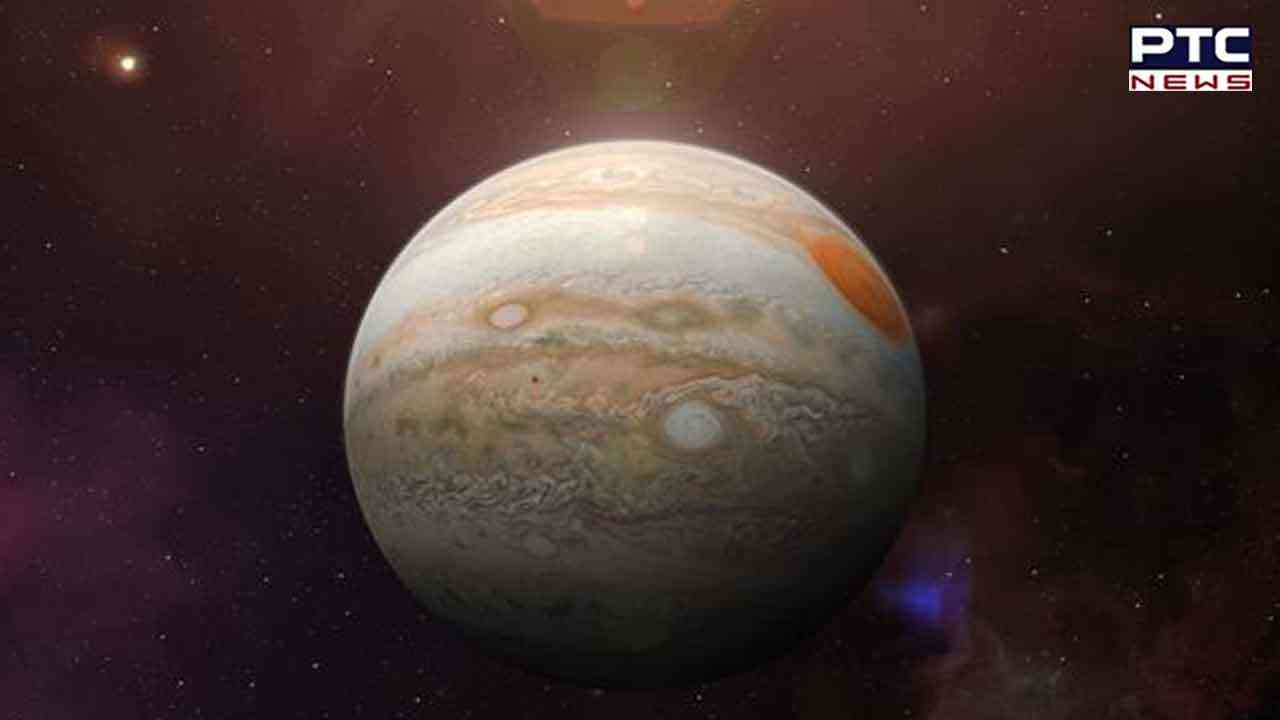 The use of advanced technology like PARAS has enabled significant astronomical breakthroughs. The newfound planet orbits a star named TOI-4603, classified as a sub-giant F-type star by NASA's Transiting Exoplanet Survey Satellite (TESS). Scientists describe it as one of the few massive giant planets known to exhibit extreme density. Its position in the transition mass range between massive giant planets and low-mass brown dwarfs makes it a crucial addition to the small population of similar objects—less than five are currently known.
Also Read: WhatsApp journey: Know who founded this revolutionised communication application
Confirming its planetary status, the body has been named TOI 4603b or HD 245134b. Situated approximately 731 light years away from Earth, it completes one revolution around its star in just 7.24 days. The scorching planet boasts a temperature of 1396 degrees Celsius.
According to the study, the planet's mass ranges from 11 to 16 times that of Jupiter, and its surface temperature reaches a blistering 1,396 degrees Celsius. Additionally, the exoplanet is likely undergoing high-eccentricity tidal migration, exhibiting an eccentricity value of approximately 0.3. The detection of such systems provides valuable insights into the formation, migration, and evolution mechanisms of massive exoplanets, as stated in a press release by the Indian Space Research Organisation (ISRO).
This groundbreaking discovery by Indian scientists highlights their significant contributions to the field of astronomy and deepens our understanding of the vast universe beyond our own planet.
Also Read: Alien mock signal sent from Mars to Earth for the first time, initiating global collaboration
- With inputs from agencies