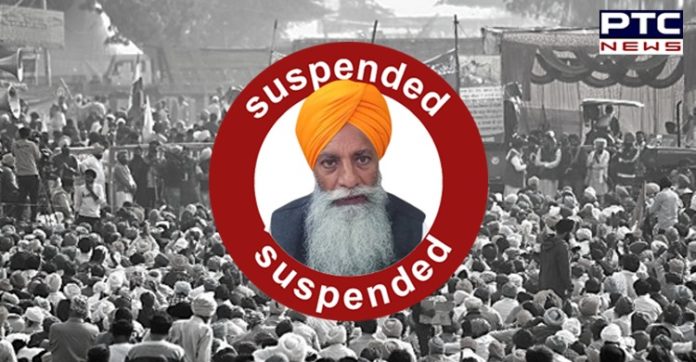 Gurnam Singh Charuni suspended: Farmers are protesting on the borders of Delhi against the Centre's agricultural laws. Today is the 54th day of the farmers' movement. Meanwhile, a big piece of news related to farmers' organizations has come to light.

Also Read | SC to hear Delhi Polices' plea against tractor march on Jan 20
Gurnam Singh Charuni, Chairman, Bhartiya Kisan Union (Charuni) has been suspended by the United Kisan Morcha.
He has also been suspended from the main seven-member committee of the Samyukta Kisan Morcha. A four-member committee has been constituted to probe the allegations against Gurnam Singh Charuni, president of Bhartiya Kisan Union.
Charuni will have to present his case before the committee. He will also be excluded from the January 19 meeting with the Union government.

Gurnam Singh Charuni has also been accused of meeting political parties and organizing agitation-related programs. He has also been accused of meeting Aam Aadmi Party (AAP) and Congress leaders. Until the probe into the matter is complete, Charuni United Kisan Morcha will be absent from internal meetings and meetings with the Union Government.
Also Read | Tomar: Today's talks with farmers unions were not decisive
This decision was taken by the Samyukta Kisan Morcha (SKM) at a time when the Supreme Court is scheduled to hear the tractor march in Delhi on Monday, January 26, on the occasion of Republic Day.
Apart from this, a re-meeting between the Union Government and the farmers' organizations will be held on January 19 and Gurnam Singh Charuni will also be excluded from the meeting.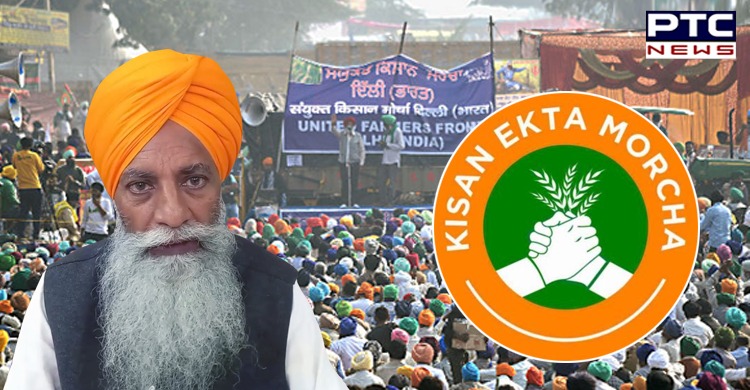 Bharatiya Kisan Union Chief Gurnam Singh Charuni said, "This can't be the allegation of Sanyukta Kisan Morcha but an individual. These are Kakka ji's (Shivkumar Singh) allegations who himself is RSS agent. He was head of Rashtriya Kisan Sangh for a long time, a branch of RSS. They're trying to divide & rule."
Adding, "We will issue a notice to the newspaper that published the article, as well as Kakka. He should have provided some evidence. These are tricks of the government trying to break the protest and they won't be successful."
"Several political people visit our tent but it doesn't mean we are misusing them or vice versa. We never took anyone to the stage. People who are against us also come here. If they will come here to support us, we won't push them out but welcome them," Bharatiya Kisan Union Chief said.
-PTC News