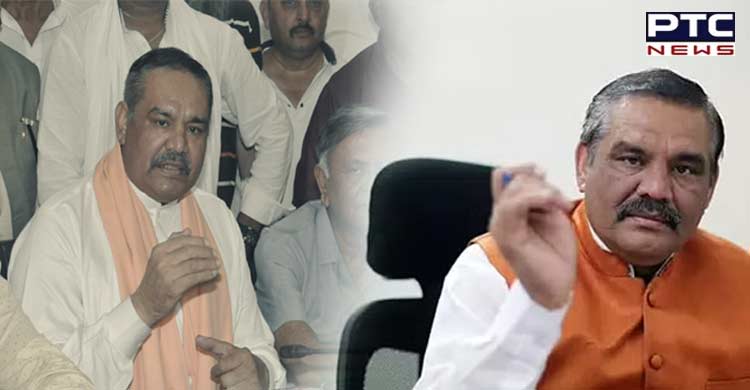 Chandigarh, July 9: National Commission for Scheduled Castes chairperson Vijay Sampla slammed the Punjab government over the reservation issue while appointing law officers in the office of the Advocate General, during a press conference.

Lashing out at the Punjab government for refusing to grant quota benefits in jobs at the AG office, Sampla claimed that the "Government of Punjab has enacted the Punjab Scheduled Castes and Backward Classes (Reservation in Service) Act, 2006, which clearly states that reservations are applicable to vacancies to be filled on ad hoc basis, short term vacancies; work charged establishment, daily wages staff and the staff engaged on contractual basis." However, the rule is not being implemented, said Sampla.
He further said that reservation to SC candidates is not made applicable in advertisement with regard to the engagement of various categories of law officers in the office of AG, after which numerous complaints have been filed in the matter.
Also Read | 300 cops raid drug den Bhogpur in Jalandhar, one held
Mocking the state government, the NCSC chairman inquired that "Against whom has the Punjab government approached the High Court?" "Punjab is the first state to challenge its own law in High Court. The government created the law, and instead of putting it into effect, they are now approaching the HC," he claimed.
Sampla further questioned the state government over its failure to provide SC scholarships. "Punjab government has admitted that it has received additional funds totalling Rs 140 crores for the scholarships and that the Center has sent the entire amount," claimed the NCSC head.
"Now, the Punjab govt must provide scholarships and it will decide how it is going to pay for them. Additionally, information on the scholarship scam has been sought, but the government has provided no response," said Sampla.
"Around 24 IPS officers were appointed; however, not a single PPS officer belonging to SC was promoted to the post of IPS. The state's SC reservation is being ignored by the government," he said.
Also Read | Setback from HC; Chandigarh's St Kabir School loses minority status quota
-PTC News