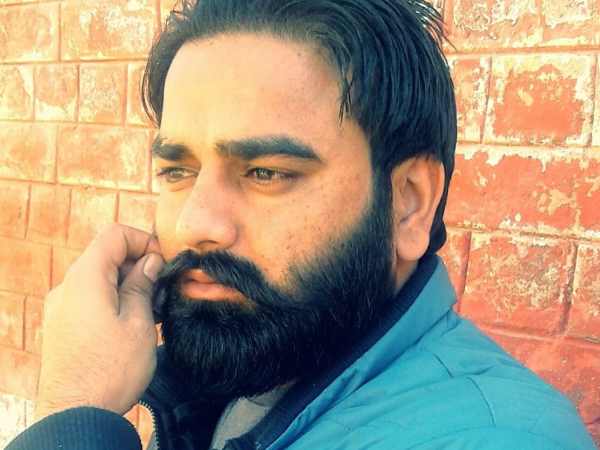 Most-wanted gangster Vicky Gounder and 2016 Nabha jail break mastermind Prema Lahoria were gunned down by the Punjab Police in an encounter near a village in Rajasthan's Sri Ganganagar district, officials said.
Another notorious criminal was injured while one arrested in the encounter that took place Friday evening at a 'dhani' (a small conglomeration of houses) near the Pakki village in Rajasthan -- just 50 metres from the Punjab border, they said.
Two policemen -- Sub Inspector Baljinder Singh and ASI Kirpal Singh -- were also wounded in the face-off, Director General of Police (Intelligence), Punjab Police, Dinkar Gupta, said in Chandigarh.
The operation was undertaken by the Organised Crime Control Unit (OCCU), a special group of the Punjab Police.
Acting on a specific intelligence, an OCCU team, led by AIG Gurmeet Chauhan, raided the 'dhani' where the dreaded gangsters were provided shelter by another criminal, Lakhwinder Lakha.
"We went there at 6:30 pm and these guys Gounder and Lahoria came out firing outside the dhani," the DGP said.
"Prema Lahoria was killed when he was scaling the boundary wall of the dhani and Gounder was killed when he was coming out firing near its gate," Gupta said.
He said three weapons, including –two .32 bore and one .30 bore pistols, were recovered from the spot.
He said an unidentified person also suffered injuries and was hospitalised.
Punjab Chief Minister Amarinder Singh has lauded the state police for eliminating the notorious gangsters.
Gounder was among the six prisoners, including Harminder Singh Mintoo and Kashmir Singh, both terrorists, and gangsters Aman Dhothian, Vicky Gounder, Gurpreet Sekhon and Neeta Deol, who were freed by armed men from the high-security Nabha Jail in November 2016.
"Congratulations to Punjab Police for killing most wanted gangster Vicky Gounder and his aide Prema Lahoria. Excellent work by DGP Suresh Arora, DG Intelligence Dinkar Gupta and OCCU team, including AIG Gurmeet Singh and Inspector Vikram Brar. Proud of you boys," the chief minister tweeted.
Gupta said about 20-25 policemen were involved in today's operation.
He said the Rajasthan Police had been informed about the encounter of gangsters. Lakha has also been arrested by the Punjab Police.
Gounder, whose real name is Harjinder Singh Bhullar, had become a headache for the Punjab Police since his jail escape. On several occasions, police were on the verge of nabbing him, but he managed to give them the slip, the DGP said.
"Police had even conducted raids at his possible hideouts but he remained successful in dodging them," he said, adding Gounder had been moving in and out of Punjab all the while.
In April last year, he even led his accomplices and killed three members of a rival gang in Gurdaspur. Police had even announced a Rs 10 lakh reward to anyone giving any clue about him, the officer said.
Gounder, a resident of Sarawan Bodla village of Muktsar, belonged to a gang formed by another history-sheeter Jaipal Singh. Gounder shot to limelight in January 2015 when his name cropped up as the prime suspect in rival gangster Sukha Kahlwan's murder. PTI