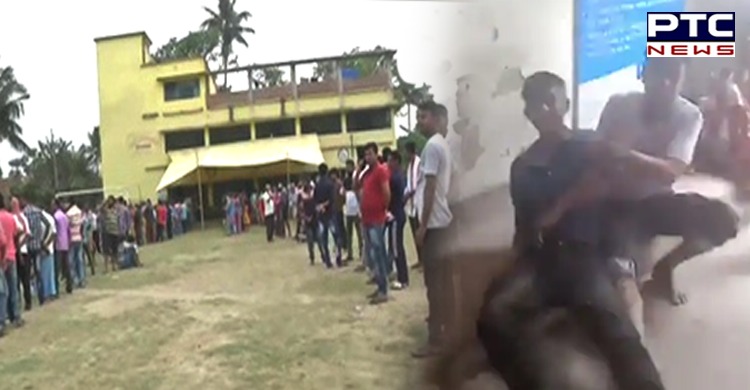 West Bengal Assembly Election 2021, Sitalkuchi violence: At least four people died as the Central Industrial Security Force (CISF) opened fire after coming under attack in Sitalkuchi in West Bengal's Cooch Behar district.

Likewise, four people were injured in the incident that took place outside the booth number 126 at Jorapatki in Sitalkuchi. TMC claimed that all those killed were party supporters.
Also Read | Eight months pregnant woman not only plays Taekwondo but wins gold medal
Meanwhile, the Election Commission has ordered adjournment of polls at polling station number 126 in Sitalkuchi Assembly constituency of West Bengal amid reports of violence amid West Bengal Assembly Election 2021.

Earlier in the day, a BJP supporter Ananda Burman was killed when TMC supporters allegedly fired at voters who were standing in a queue outside a polling booth.
Also Read | Covid Peak! 794 die as India records highest single-day spike again
TMC alleged that security forces resorted to firing at TMC supporters without any provocation while BJP leader Nisgith Pramanik blamed Chief Minister Mamata Banerjee for the incident.
Pramanik said that the instigation by Mamata Banerjee against the central forces has led a section of TMC supporters to attack the central forces that resulted in the tragedy.
Also, the CRPF said in a statement regarding the recent incident being reported in media about killing of 4 civilians outside booth 126, Jorpatki in Sitalkuchi Assembly Constituency, Cooch Behar. It stated that "it's been clarified that CRPF component was neither deployed at the said booth nor involved in the incident in any way."
Click here to follow PTC News on Twitter
-PTC News