Seoul, January 25: On early Wednesday two crew members were confirmed dead and nine others were missing after a cargo ship sank in rough waters between Japan and South Korea, Japanese authorities said. The rescue team saved 14 of the 22 crew members from the sinking vessel.

The South Korean official confirmed that nine of those rescued remain unconscious, but they did not immediately confirm any deaths. Later, ten crew members were airlifted to Nagasaki in southern Japan for treatment, but two of them were confirmed dead on arrival, Japanese officials said.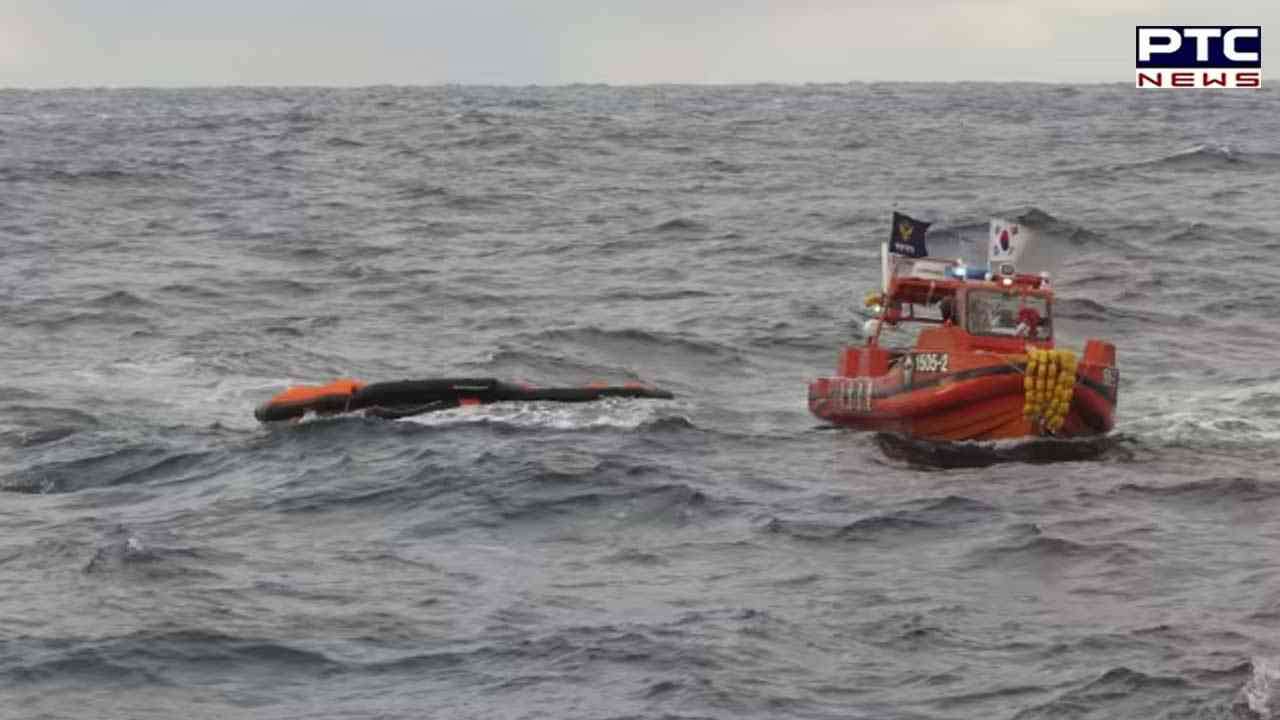 Also Read | Egyptian president El-Sisi in India to attend Republic Day parade as chief guest

The coast guard vessels of South Korea and Japan and aircraft as well as two commercial cargo ships were continuing to search for the eight missing crew members. Efforts of the coast guard were slowed down by strong winds and waves, South Korean officials said.
A confirmation was received by the Japanese coast guard that the rescue of at least 13 crew members and also said that five of them all Chinese nationals were still alive. The 6,551-ton Jin Tian sank about 3 1/2 hours after it sent a distress call at around 11.15 pm on Tuesday in Japan's exclusive economic zone, Japanese coast guard spokesperson Shinya Kitahara said.
The cargo vessel, which was Hong Kong registered and carrying lumber, sank about 160 kilometres (100 miles) southwest of Nagasaki, Japan, and about 150 kilometres (93 miles) south of South Korea's Jeju island.
Information was received that captain of the sinking ship last communicated with the coast guard through a satellite phone around 2.41 am, saying the crew would abandon the ship, minutes before it sank, Jeju island coast guard officials said.
Also Read | Punjab Govt 'sitting' on the file of Congress leader Navjot Sidhu's release from jail

- ANI