Islamabad, November 14: The financially strained Pakistan reportedly engaged in an arms deal worth $364 million with two private US companies last year, supplying ammunition to Ukraine in its conflict with Russia, as per a recent media report. The BBC Urdu revealed that a British military cargo plane made five trips from Pakistan Air Force Base Nur Khan in Rawalpindi to the British military base in Cyprus, Akrotiri, and then to Romania to deliver arms to Ukraine.
According to the report, Pakistan signed contracts with American companies named "Global Military" and "Northrop Grumman" for the sale of 155mm shells. The agreements, linked to the purchase of 155mm shells, were signed on August 17, 2022. Despite consistent denials from Islamabad, the BBC referenced details from the American Federal Procurement Data System to support its claims.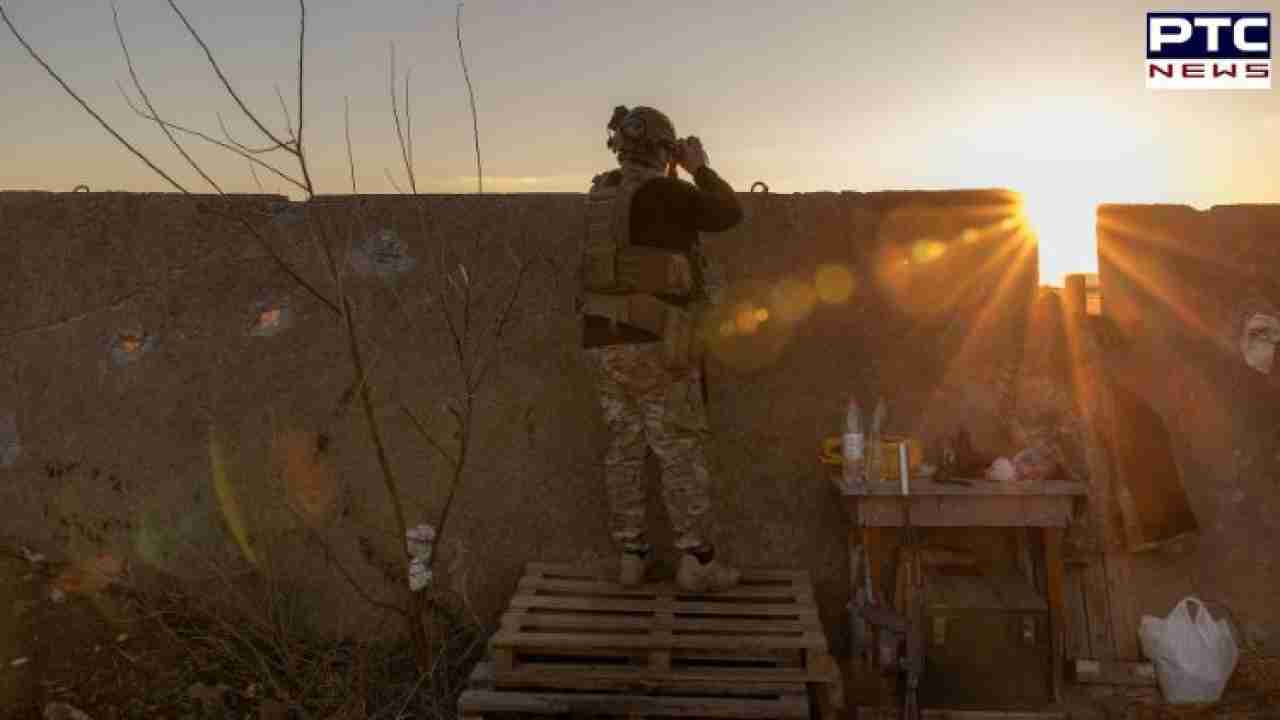 The Foreign Office in Pakistan stated that the country maintained a policy of "strict neutrality" in the conflict between Ukraine and Russia and did not provide any arms or ammunition to either side. The alleged arms deals occurred during the rule of the Pakistan Democratic Movement (PDM), a multi-party coalition that ousted the Imran Khan-led government through a no-trust vote in April of the previous year.
The report suggested that the contracts were signed during a period of heightened political discourse in Pakistan concerning the Ukraine crisis, notably after Imran Khan's visit to Russia in February 2022 when Russian President Vladimir Putin ordered the invasion of Ukraine. Subsequently, Pakistan Army chief Gen Qamar Javed Bajwa, who had earlier pledged to elevate Pakistan-UK relations, retired in November 2022.
The BBC Urdu report claimed that a $232 million contract was awarded to Global Military, while another $131 million contract was signed with Northrop Grumman, and both agreements expired in October 2023. The deliveries, as per the report, were made via a British military cargo plane from Nur Khan Air Base, landing in Rawalpindi five times.
Despite the evidence presented, the Pakistani Foreign Office rejected the report as "baseless and fabricated." Earlier reports had suggested that these secret arms sales to the US, intended for Ukraine, played a role in helping Pakistan secure a crucial International Monetary Fund (IMF) bailout earlier in the year. These sales, aimed at supporting the Ukrainian military, showcased Pakistan's involvement in a conflict where it had faced US pressure to take sides.
Also Read: Israel-Hamas war: Gaza hospital creates mass grave for 179 bodies amid worsening situation
- With inputs from agencies
Join Whatsapp Channel