Ecuador, March 19: According to the reports of United States Geological Survey, the death toll has risen to 16 and atleast 381 injured.
The quake hit on Saturday and measured 6.8 on the Richter scale near the southern town of Balao and was more than 65 km (nearly 41 miles) deep, sources stated.
Also Read: Punjab Police fear Amritpal Singh may escape to Nepal, says sources
Meanwhile, the General Secretariat of Communication of the Ecuadorian Presidency's also took to his Twitter handle and stated that the earthquake injured an estimated 381 persons.
The president of Ecuador's communications office stated that at least one further death has been recorded in the province of Azuay.
Authorities said that a person in Azuay died when a wall fell on top of a car and that at least three of the deceased in El Oro died when a security camera tower collapsed in an earlier statement, reported sources.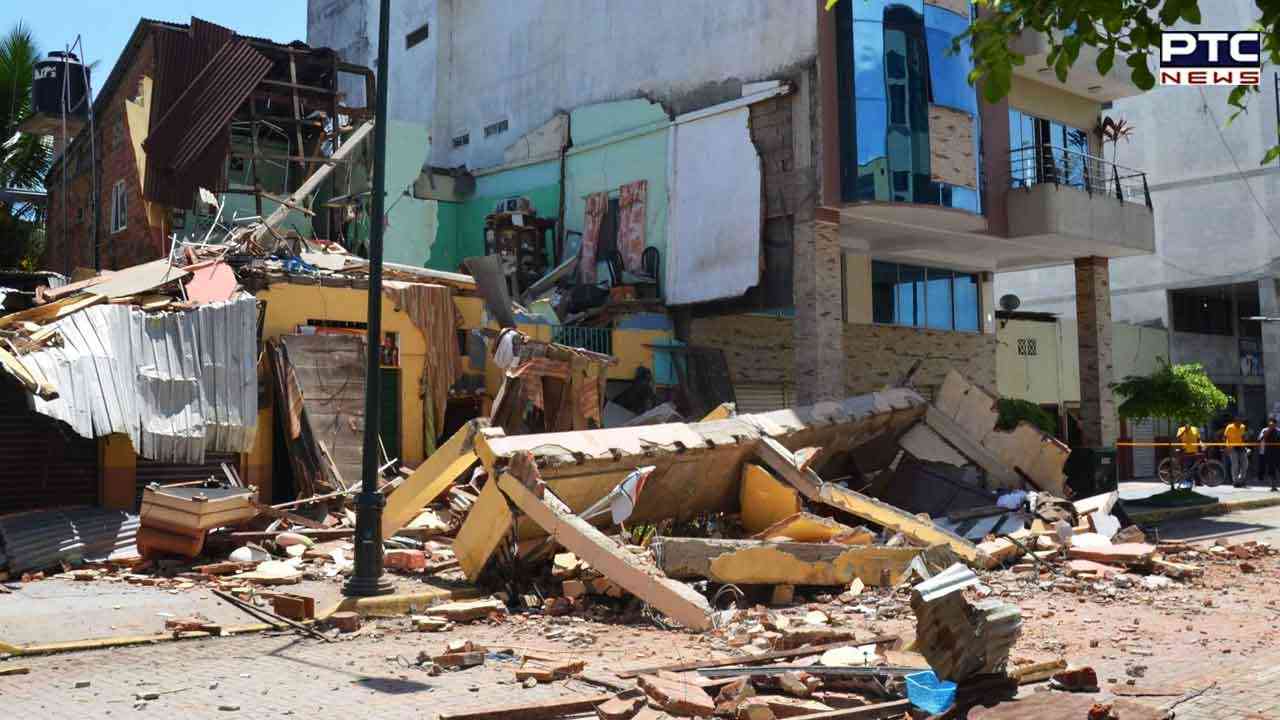 The injured are being admitted to the hospital and are under treatment.
The USGS also issued the tremor an "orange alert", saying "significant casualties are likely and the disaster is potentially widespread."
Also Read: Earthquake of magnitude 4.4 strikes Tajikistan
"Past events with this alert level have required a regional or national level response," the USGS added. It also estimated damage and economic losses were possible, as per the sources.
- ANI