Exercise Bright Star-23: The Indian Air Force highlighted that the Exercise Bright Star-23 has moved to its last phase followed by a build up to more complex joint missions. 
Taking to their 'X' handle, the Indian Air Force wrote, "Exercise #BrightStar 23 moves on to its culmination phase. The last phase follows a build up to more complex joint missions and will involve assets of all participating forces. @indembcairo #DiplomatsInFlightSuits."
Notably, the Indian Navy Ship (INS) Sumedha arrived at Port Alexandria, Egypt on September 6 to participate in 'Exercise Bright Star- 23'. This edition of the multinational Tri-Services military exercise will see participation from 34 countries.
India is among 34 countries to participate in multinational Tri-Services military exercise which marks a historic occasion, making it the largest joint military exercise ever held in the Middle East and North Africa region.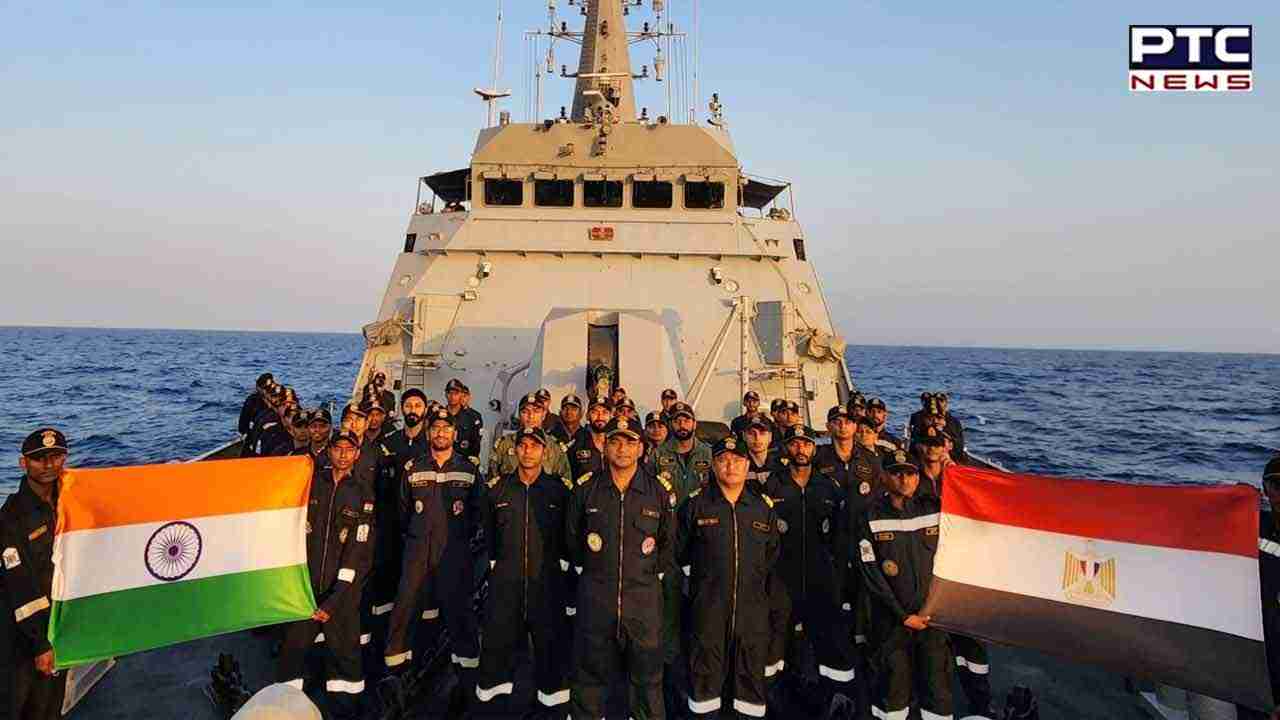 This is the maiden participation of the Indian Navy in Ex Bright Star, which will also saw the participation of Naval ships from other Friendly Foreign Navies. The exercises will span over two weeks with intense operations and training, aimed at reaffirming the ability of the participating navies to operate together as an integrated force and to highlight their shared commitment to maritime security and global stability through collaborative training and mutual understanding.
The Indian Navy, E x Bright Star 23 is scheduled to be conducted in two phases. The Harbour Phase involves wide-ranging activities such as cross-deck visits, professional exchanges, sports fixtures and interactions for planning and conduct of the Sea Phase.
Also Read: Uttarakhand: High-altitude areas of Chamoli receive season's first snowfall

The Sea Phase will include complex and high-intensity exercises encompassing cross-deck flying, anti-surface and anti-air exercises including live weapon firing drills. The exercise provides an opportunity for the Indian Navy to enhance and demonstrate interoperability and also gain from the best practices in maritime security operations from its partner nations. 
- With inputs from agencies