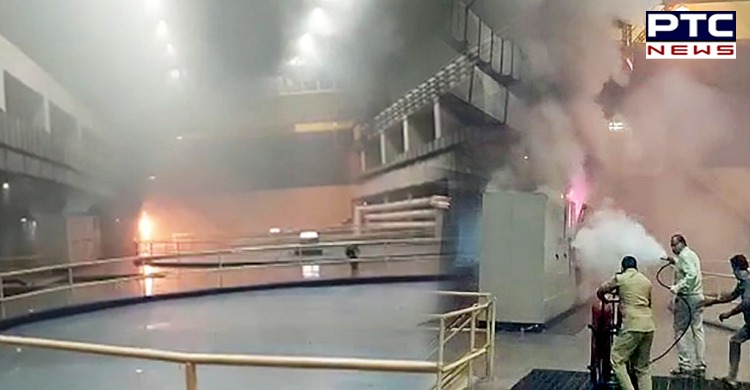 Bathinda: At Power generation at the Guru Hargobind Thermal Plant (GHTP) at Lehra Mohabbat, 25km from in Bathinda-a fire broke out in the 66 KV grid of Guru Hargobind Thermal Power Plant at Lehra Mohabbat last night, burning several instruments. The fire erupted shortly before the blaze and flames appeared outside the thermal. It is learned that 66 KV The grid power supply goes to the thermal colony.

It caught fire due to rising temperature of the transformer because of the heat.
Amid soaring power demand in Punjab , one unit of state-owned Lehra Mohabbat thermal plant developed a technical snag following an explosion late Friday evening. The snag has hit power supply by 210 MW.
According to information, another unit of the Lehra Mohabbat thermal plant was forced to shut down to avoid any damage to it because of the technical snag.
It is learnt the PSPCL has sought the help of Bharat Heavy Electricals Limited in repairing the unit at the Lehra Mohabbat thermal plant. Following the breakdown, Punjab on Saturday fell short of 420 MW of power. The demand reached 10,900 MW on Friday.
As per information, besides two units at Lehra Mohabbat, one unit each at Ropar, Talwandi Sabo and Goindwal Sahib plants are also shut. Punjab's power generation capacity is short by 1,810 MW.
Retired Deputy Chief Engineer of Powercom Bhupinder Singh has demanded a high-level inquiry into the incident as crores of rupees are spent on the maintenance of these units. He has demanded that the responsibility should be fixed for this incident.
-PTC News