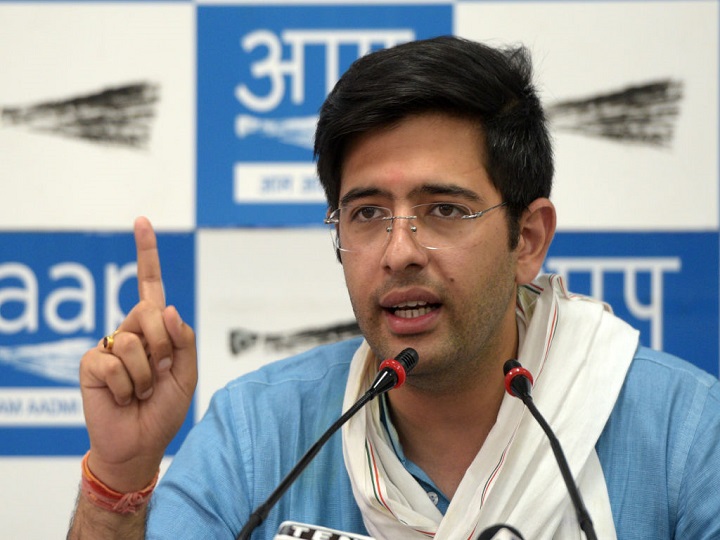 AAP Leader Raghav Chadha has written a letter to Punjab CM Capt. Amarinder Singh, asking to deploy Punjab Police at Dharna site to protect the agitating farmers.
Also Read | SAD will not allow farmers' struggle to be sabotaged by govt agencies

The leader has asked the Capt. to ask his leaders to stop lying in public and embarrassing themselves further. If Punjab Police cavalcade can go to Delhi along with Netas, officers or even random protectors of the State of then why can't they be deployed to protect farmers.
AAP Leader alleged that the Bharatiya Janata Party (BJP) has been continuously suppressing the ongoing farmers' agitation movement on the Delhi borders. He wrote that the police must provide protection to our farmer sisters and brothers so that no harm is done to them and they can continue the protest against the "black farm laws" in a peaceful manner.
Letter written by AAP's Raghav Chadha read, "This protection to the farmers is absolutely essential in the light of recent attacks on them by engineered and executed by goons from BJP. Please keep in mind that you are still for all intents and purposes the Chief Minister of State of Punjab. You have certain responsibilities towards your people; towards the annadaata of our nation, towards our farmer brothers and sisters."

He urged the Punjab Chief Minister to take this entreaty from the Aam Admi Party as a matter of utmost priority, he stated, "Please understand that the BJP proposes to continue its attitude of intimidating any person who dares to raise a voice in opposition to the BJP.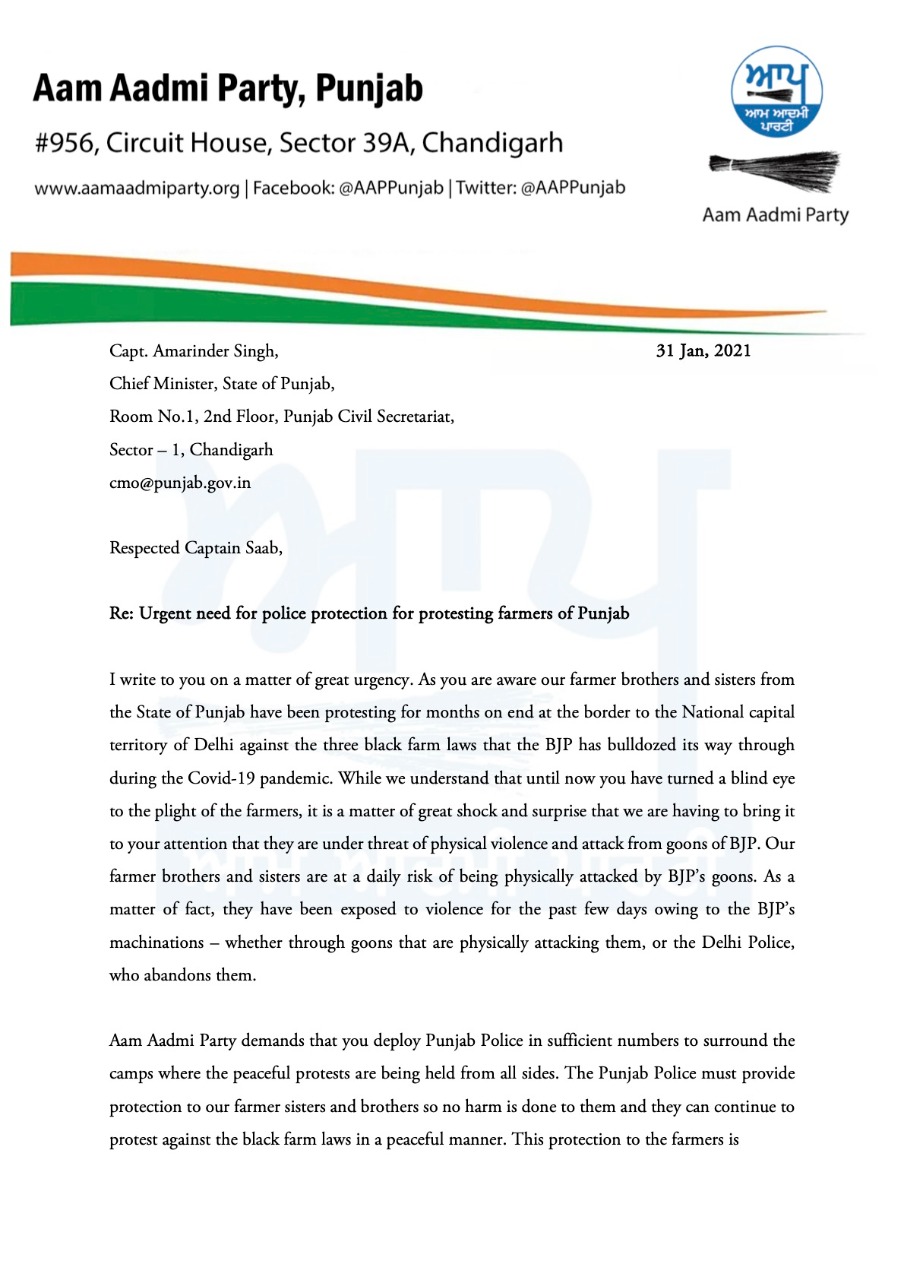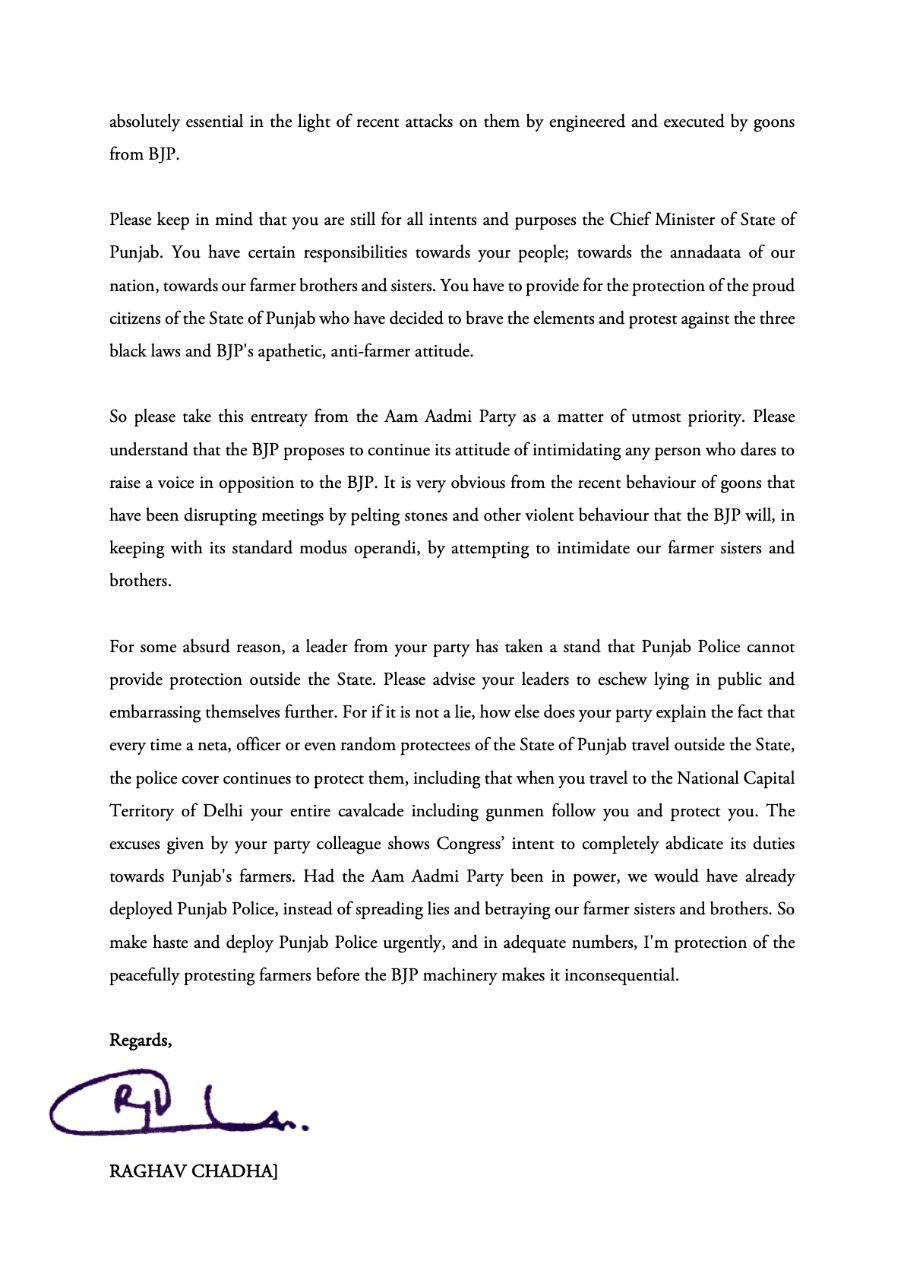 Pointing out the recent behavior with the farmers, he said that they are at a "daily risk of being attacked by BJP goons".
Also Read | Farmers' Leaders condemn BJP; announce new updates
He concluded stating that if AAP had been in power in Punjab, it would have already deployed Punjab Police, instead of spreading lies and betraying the farmers of the country.
-PTC News